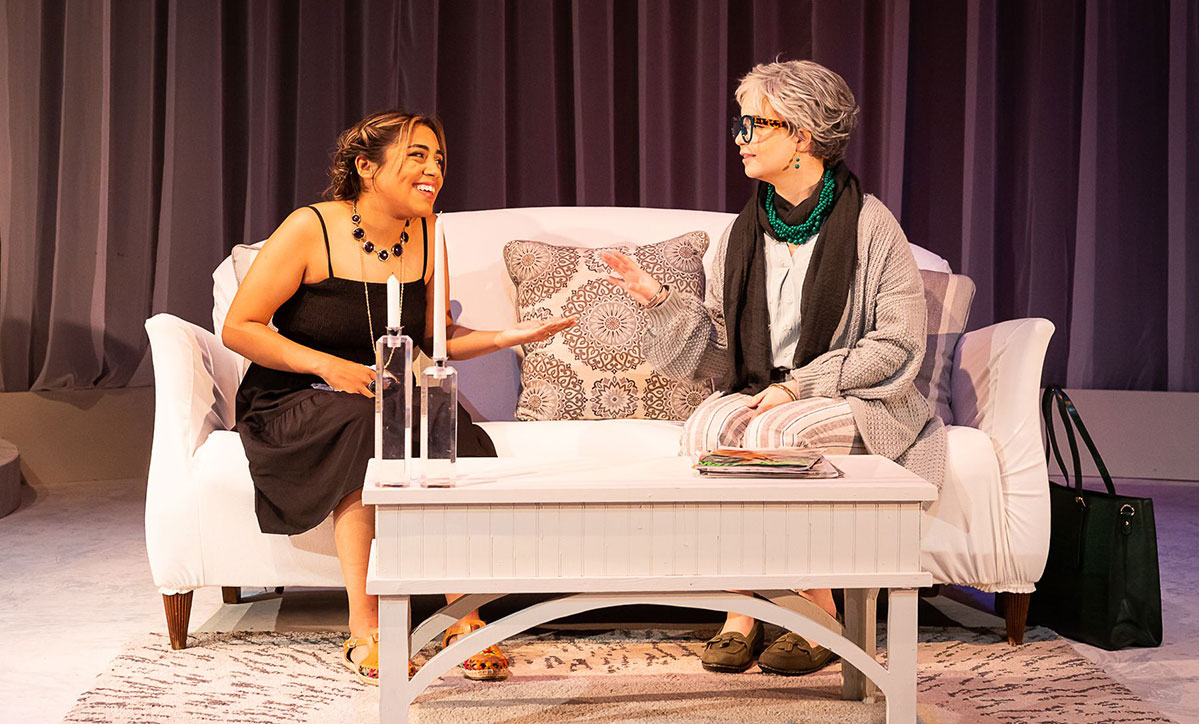 Matilde is the daughter of the funniest people in her village. We see her gift for humor when she mimes out a joke in Portuguese. The words may not be understandable but we can tell it's a raunchy one.
Lamar University's latest production, "The Clean House" by Sarah Ruhl, explores grief and loss in a hilarious way.
Matilde (Brianna Cobos) works for a pair of doctors, Lane (Kaylee Lambert) and her husband Charles (Kalan Bonnette). Matilde doesn't like cleaning, much preferring to tell jokes, and lets Lane's sister, Virginia (Juliana McManus), take over and their friendship soon grows.
Things take a messy turn when Charles brings home one of his cancer patients, Ana (Daisy Obregon), calling her his soulmate, or "beshert," and plans to be with her under Jewish law.
"The Clean House" takes what would normally be an upsetting situation and turns it on its head in a comedic light.
Lambert portrays her character fantastically. The audience understand sher irritation at her husband for leaving her and sympathizes with her sadness. Lambert brings out the abnormally emotional side of Lane in a way we can all relate to.
Bonnette brings a great amount of physical comedy and really takes on the role of Charles. The audience sees his love for Ana and how devoted he is to her, especially in the second act.
McManus uses dynamic facial expressions and gestures which make her scenes that much more enjoyable and humorous. She brings out Virginia's eccentric personality, creating a wonderful character.
Obregon's role as Ana feels like a loving mother with a gentle soul. She brings a joyful presence to the other characters in the show.
Cobos, as Matilde, steals the show with her comedic timing and engaging personality. She brings out the other characters and plays a center to where all the characters are connected. As she seeks the perfect joke, she imagines her late parents as they share their love through humor. Cobos uses her family's gift for comedy to be able to mourn.
Director Alan Brinks brings it all together to create a wonderful display of laughter, sadness, happiness, anger and chaos — and everything in between.
Each character explores some form of loss of control. "Clean House" takes their emotional upheaval and creates a humorous narrative that heals them. It takes the phrase, "Laughter is the best medicine," to a whole new level.
Showtimes continue Oct. 7 and 8 at 7:30 p.m. with a matinee, Oct. 9 at 2 p.m.
For tickets, visit lamar.edu/lutdtix.