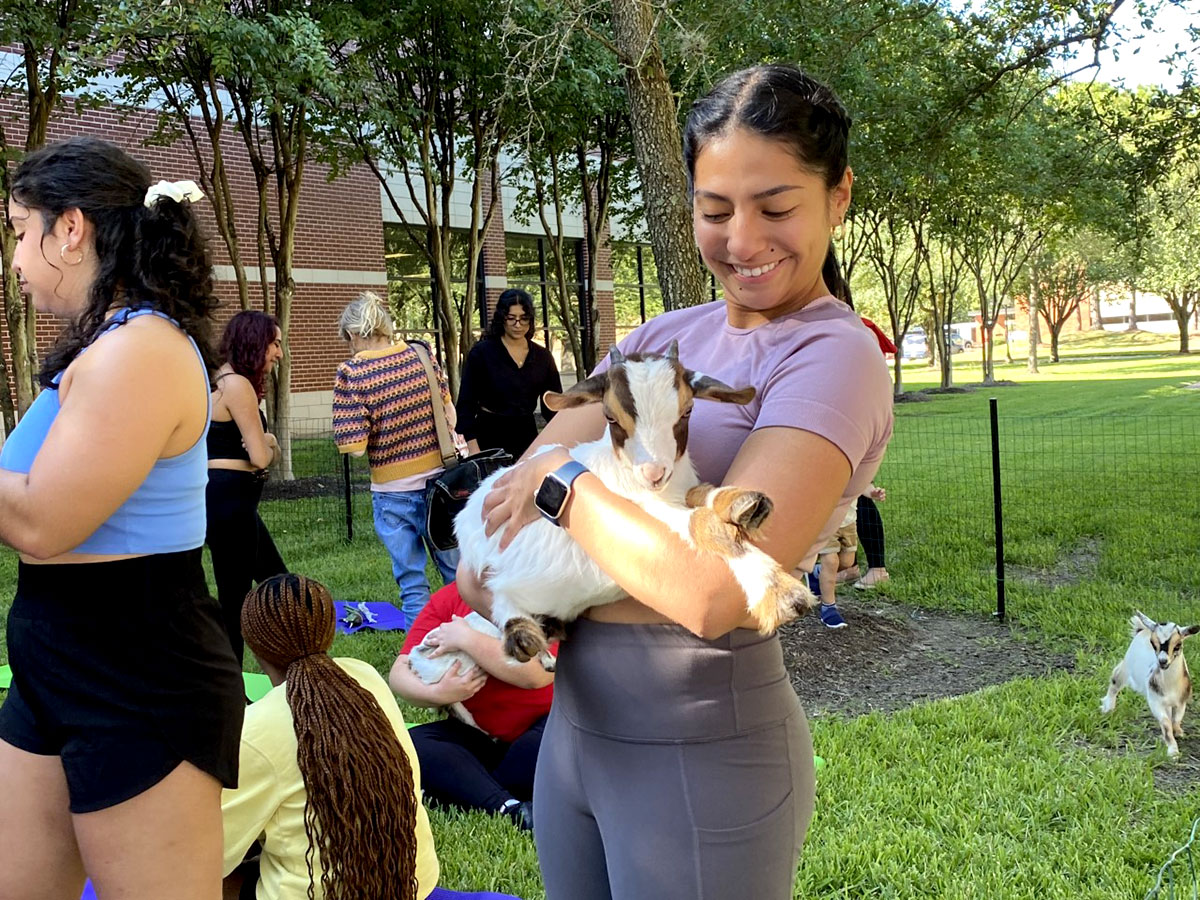 As part of Lamar University's 2022 Homecoming, students participated in a Goat Yoga session, Sept. 29, at the Shelia Umphrey Recreational Sports Center.
LU's Division of Student Engagement hosted the event, featuring Goat Yoga Houston.
Instructors placed baby goats into a small enclosure and provided yoga mats for students. Participants stretched to country music while baby goats grazed and ran around.
For more on upcoming events, visit lamar.edu/homecoming.