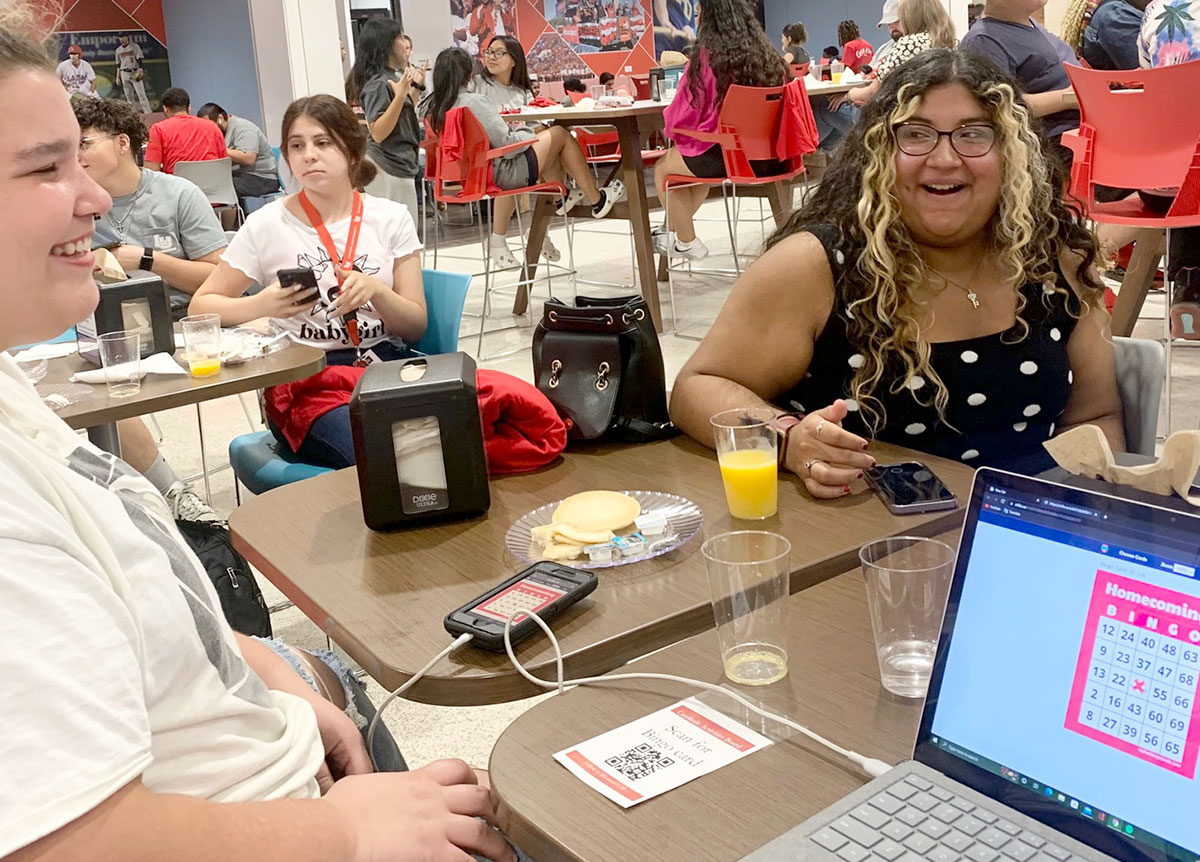 Lamar University's Homecoming week continued with a late-night bingo and breakfast event, Sept. 28, in the Setzer Student Center food court with over $1,000 in prizes. 
Prizes included a Bluetooth speaker, a pair of wireless headphones and a mountain bike. 
"These are prizes I can actually use, so I really hope I win," Lana Jeffcoat, Beaumont senior, said. 
Everyone participating received a free plate of pancakes, orange juice, and a homecoming T-shirt. 
Four rounds of bingo were played, including two blackout rounds. Each winner received a chorus of cheers and boos from the other participants. 
"If I don't win this next one, I'm flipping the table," Leah Solano, Portland freshman, said. 
Homecoming events continue through Oct. 1. For a complete schedule of Homecoming events, visit lamar.edu/homecoming.