The following story was lifted from the archives of the University Press (or The Redbird as it was previously called).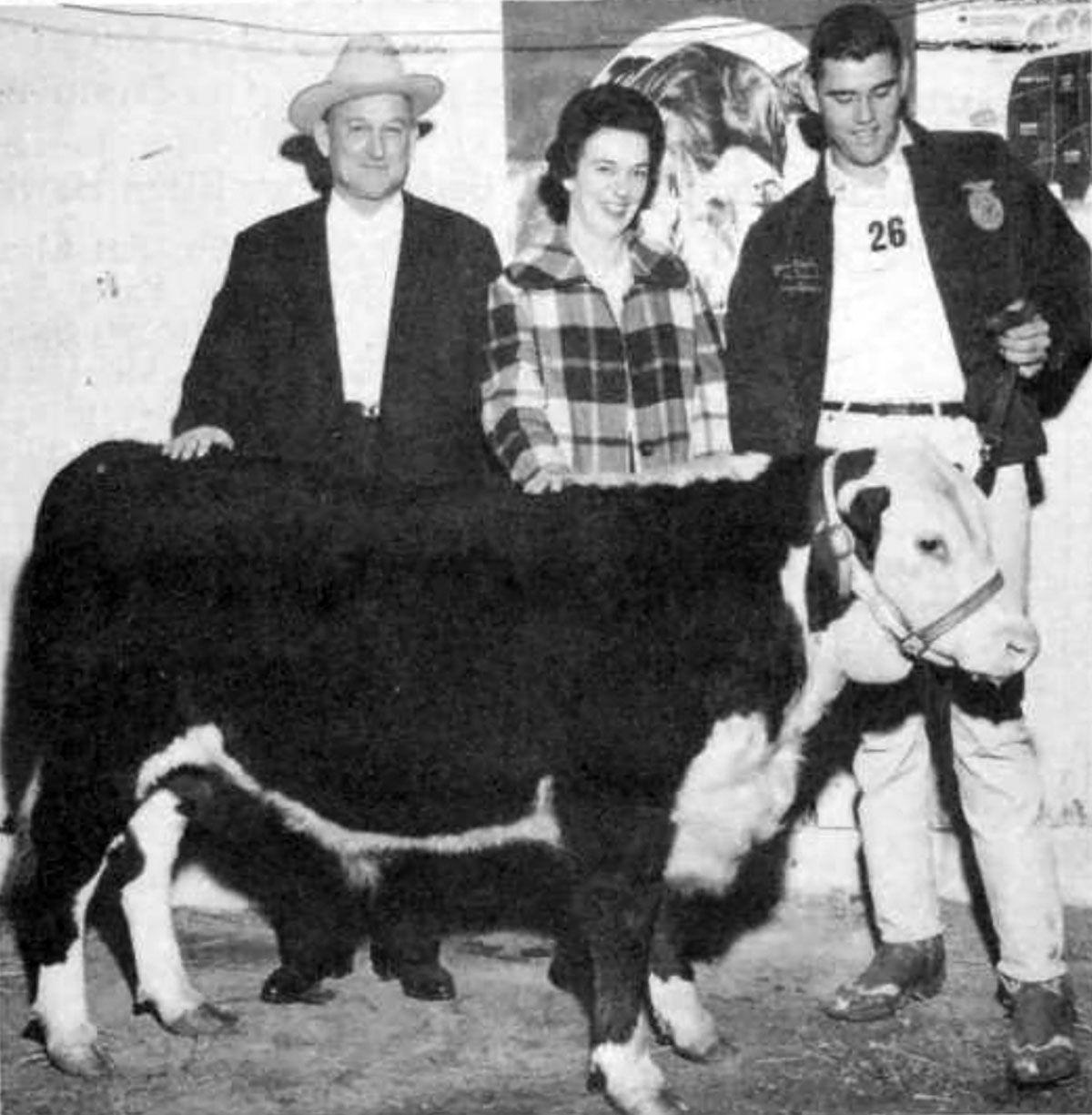 Nov. 16, 1962
Lamar Tech dining hall customers will eat high on the steer Saturday, thanks to Mobil Oil Co. generosity. A 649-pound registered Hereford steer purchased by Mobil at the South Texas State Fair cattle auction has been donated to the college and will be served to students in the dining hall as an unexpected addition to the Homecoming menu.
Lamar Tech celebrates its annual Homecoming Saturday with Full day of activity for its current and former students, capped by the football game Saturday night against Sam Houston State and the crowning of Homecoming Queen.
One of the top 30 steers auctioned off last month during the Fair, the animal was donated to the college through F.M. (Jim) Wiggins, assistant processing superintendent (lube plant) of Mobil.
It was accepted by Mrs. Al Bourgeois, college dietician. The calf was raised and shown by James Rawls of the South Park High School FFA. In presenting the calf to Mrs. Bourgeois, Mr. Wiggins pointed to Lamar Tech's contribution to the community and its close relationship with Mobil in particular and area industry in general.
"We at Mobil are proud to be friends of Lamar Tech, and this donation is our way of expressing our appreciation both to today's student body and to those who have graduated and are expressing their loyalty by returning for Homecoming", Mr. Wiggins said.
"Lamar Tec's worth to the city of Beaumont and the area are inestimable as its record in the world of academics reflects," he added. "The college's contribution to the cultural and. Civic structure of the area has made it a better place in which to live, and Mobil takes its appreciation."