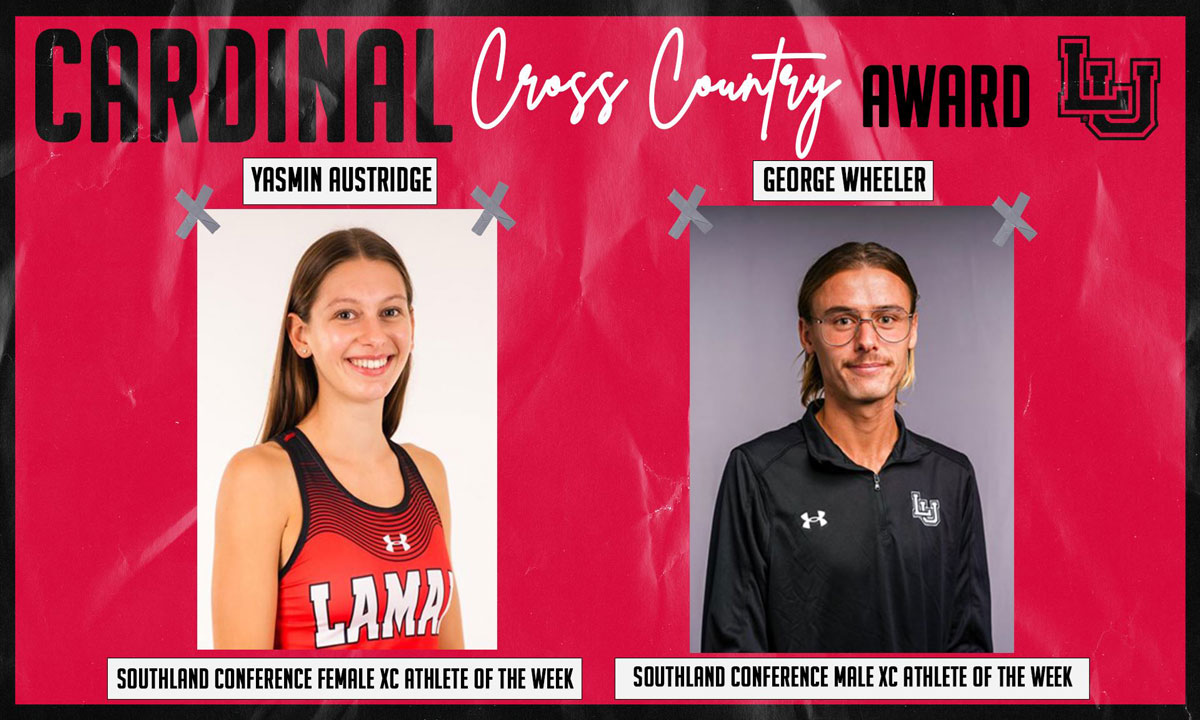 Following a successful start to their 2022 campaign, Lamar University's cross country teams received not one, but two runners of the week honors. Thanks to their first place finishes at the McNeese Season Opener, Yasmine Austridge and George Wheeler claimed the Southland Conference Cross Country Athletes of the Week awards presented by GEICO.

Austridge opened up the meet by taking home first place in the 3K event with a time of 9:59.5 seconds. Not only was she the only runner to break the 10-minute mark, but she also set a new PR for the distance. Her finish helped the Cardinals' women's team to claim third place overall.

Wheeler would also set a new PR when he finished first overall in the 6K event clocking in with a time of 17:43.7 seconds. He helped set up the men's team to finish first overall as they edged out the hosts by two points.

This marks the first time since September 28th of last season that Austridge and Wheeler were named conference runners of the week as they previously were the recipients from the Western Athletic Conference last season. It's the third weekly conference award all-time for Wheeler and the second for Austridge.