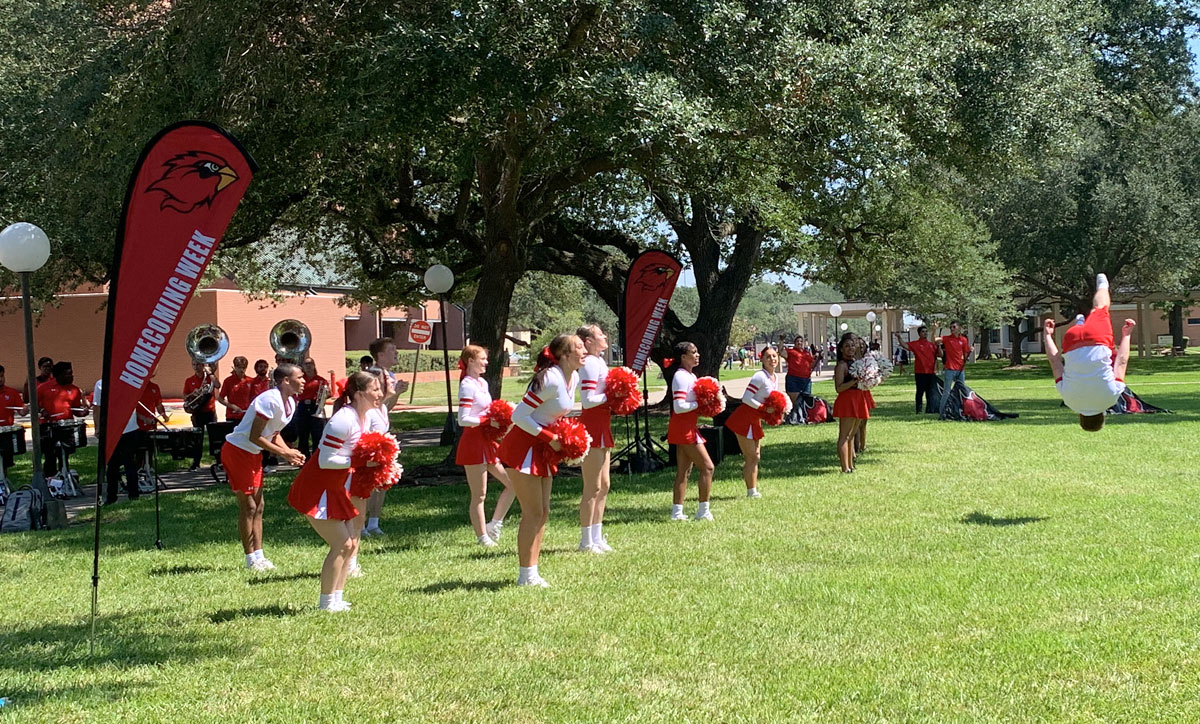 Lamar University's Homecoming week kicked off, Sept. 26, with performances from the band, dance and cheer teams on the Dining Hall Lawn.
"Cheer (did) their fight song routine," coach Matthew Allen said. "Really, just trying to bring the energy, get the crowd moving for Homecoming Kickoff."
Blane Morgan, LU head football coach, shared words of inspiration for the crowd for Saturday's game.
"We're going to find a way to win these close games," Morgan said. "We're going up slowly, but we're going up. It's going to be exciting."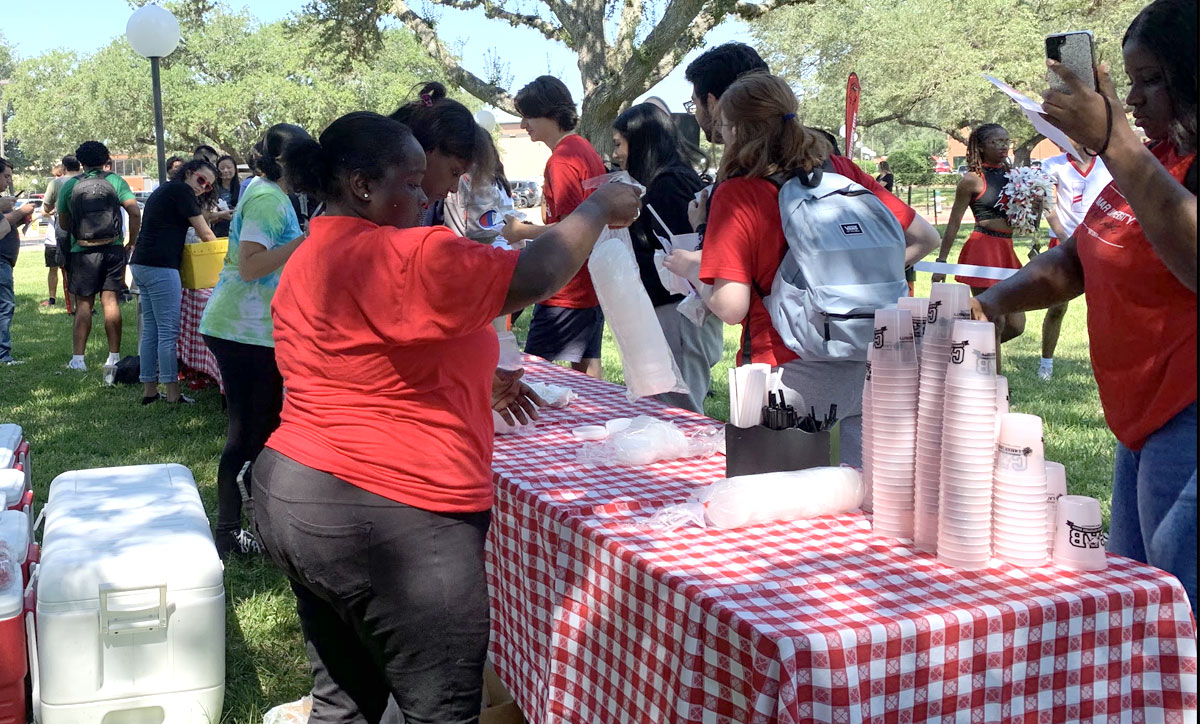 Students and staff lined up for "Big Red Floats" — ice cream floats given out to start the week of activities, events and giveaways.
Events include a Pep Rally  and Bonfire at Spindletop-Gladys City Museum Field on Sept. 30, and tailgating in the Montagne Center parking lot starting at 1 p.m. The big game against Houston Christian University, kicks off at 3 p.m., at Provost Umphrey Stadium.
"I love homecoming," Eric Shannon, director of athletic bands, said. "I love seeing our alumni, friends and family come back, so it's exciting to get it started for 2022."
For a complete schedule of Homecoming events, visit lamar.edu/homecoming.