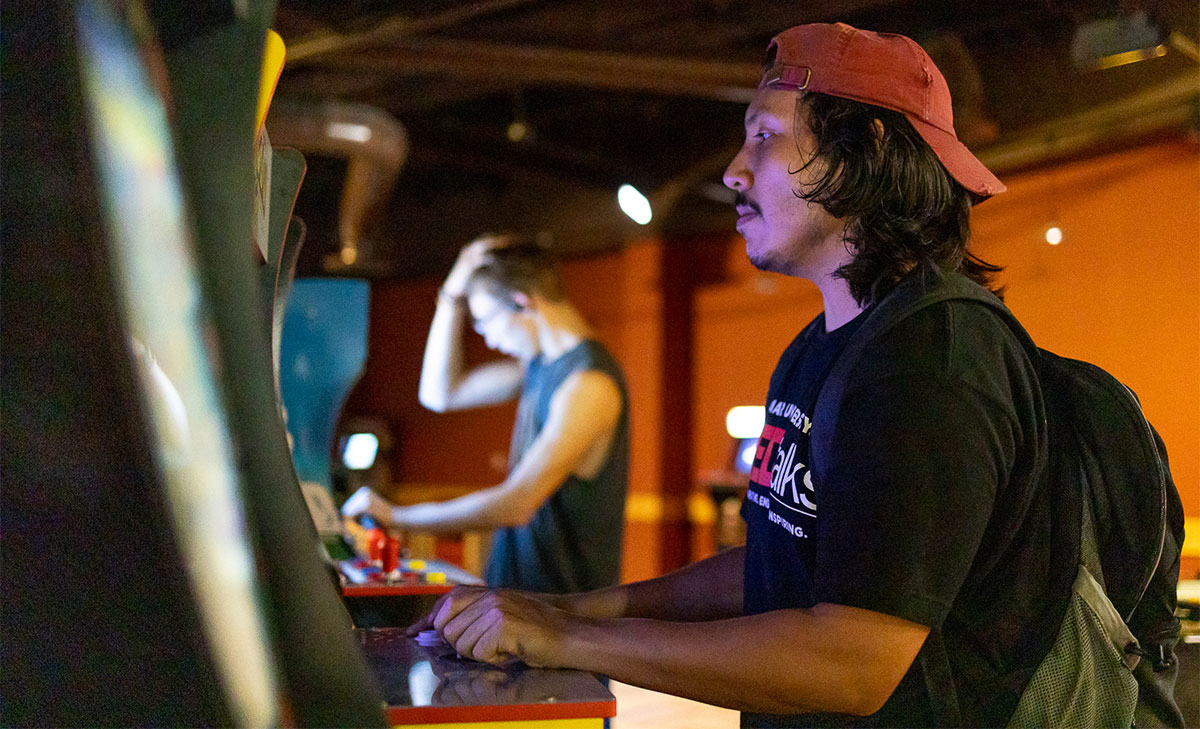 The Sheila Umphrey Recreational Sports Center hosted a Retro Arcade event, Sept. 29, as part of Homecoming week.
The Retro Arcade included games such as Mortal Kombat, Street Fighter, Pac-Man and other nostalgic video games.
"I'm liking these games pretty well," Kate, a Houston junior, said. "(Homecoming) gets better every year."
Based on the film, "The Terminator" was the most popular game.
"This Terminator game is cool," Preston, a Houston senior, said. 
Homecoming events continue through Oct. 1. For a complete schedule of Homecoming events, visit lamar.edu/homecoming.