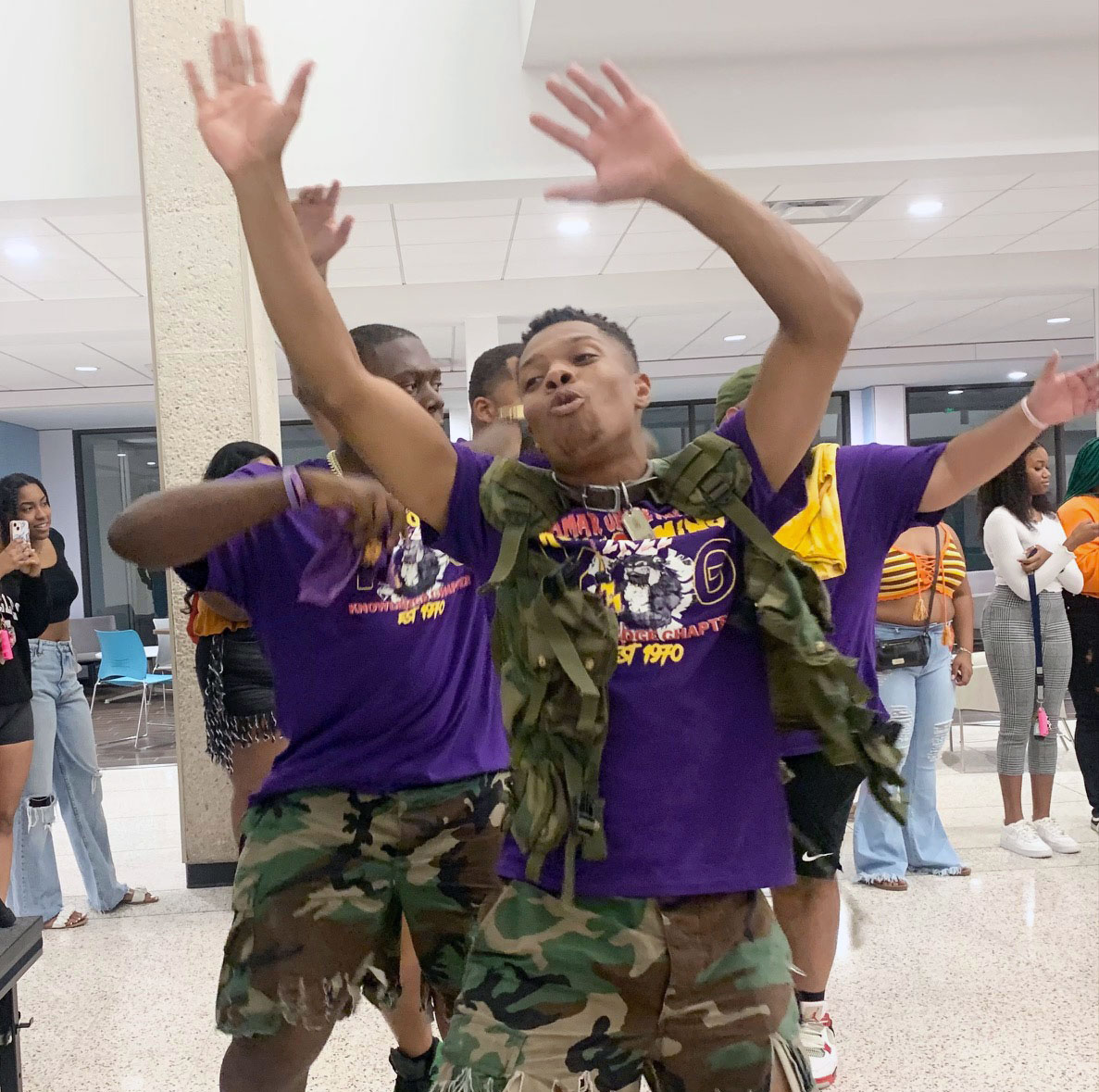 The National Pan Hellenic Council of Lamar University hosted their second Hump Day event in the Setzer Student Center, Sept. 24, as part of the Homecoming week's events.
The open event provided the chance to all students to meet members of LU's sororities and fraternities and learn about the culture behind Hump Day and the tradition of "strolling" to music. 
"(Hump Day) gives us a chance to expand our culture to others and showcase all this greatness," Mason Malloy, Beaumont junior and member of Omega Psi Phi fraternity, said. "It goes beyond strolling, it's about service and doing great work in the community."
Strolling is an organized dance, usually in a line, that represents power and unification in Greek life.
Other organizations including the Zeta Beta sorority and the Phi Beta Sigma fraternity came to stroll and connect with students. 
Homecoming events continue through Oct. 1. For a complete schedule of Homecoming events, visit lamar.edu/homecoming.