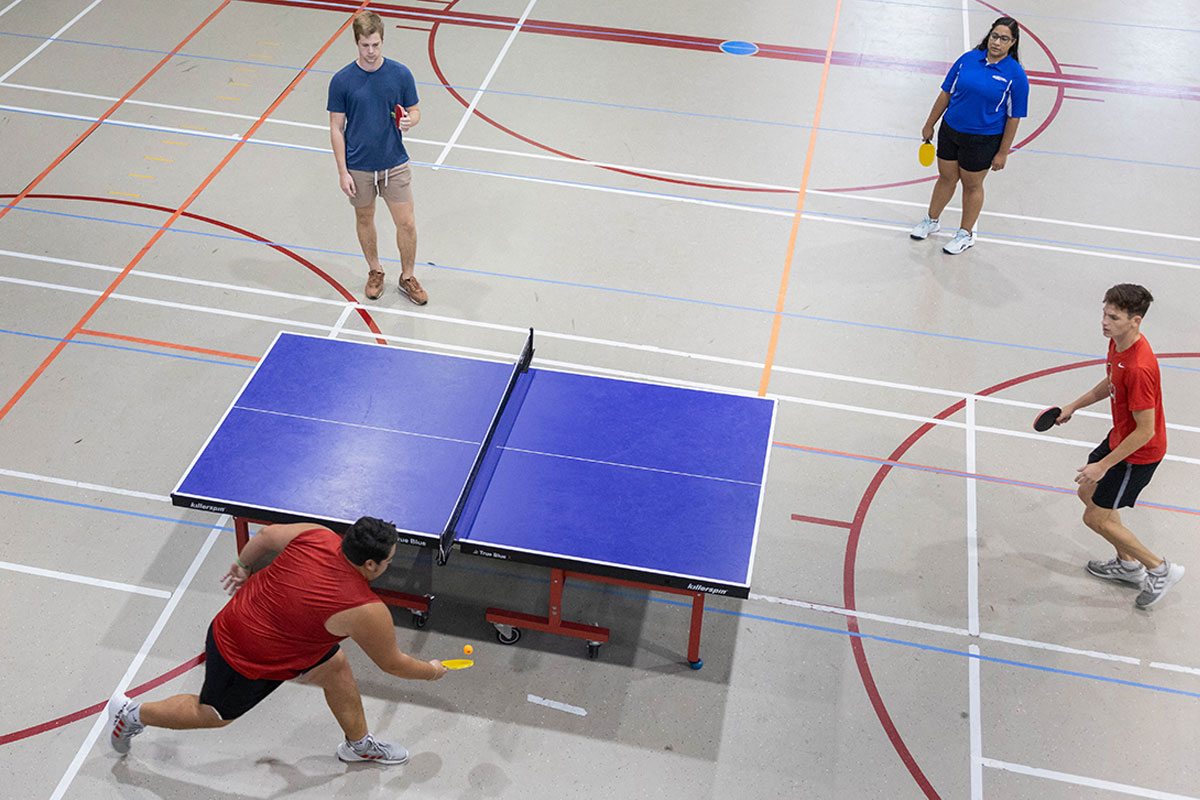 The Sheila Umphrey Recreational Sports Center hosted a game of Polish Ping Pong, Aug 24, as part of the Week of Welcome events.
Polish Ping Pong is an alternative to regular table tennis. The rules require the ball to bounce one time on the floor and can be hit on both sides of the table, the ball can bounce any number of times on the table.
"It's a lot of fun, I used to play this all the time at my church so it brings back some good memories," Holden Craver, Nederland freshman, said.
The match was between three students and Andrew Zinck, San Antonio grad student, came out as the winner of this tournament.
"I enjoyed it," he said. "The intramurals around campus are quite fun. You get the team aspect and you get to play with your friends, so it's a good time."
Week of Welcome events continue through Aug 27.