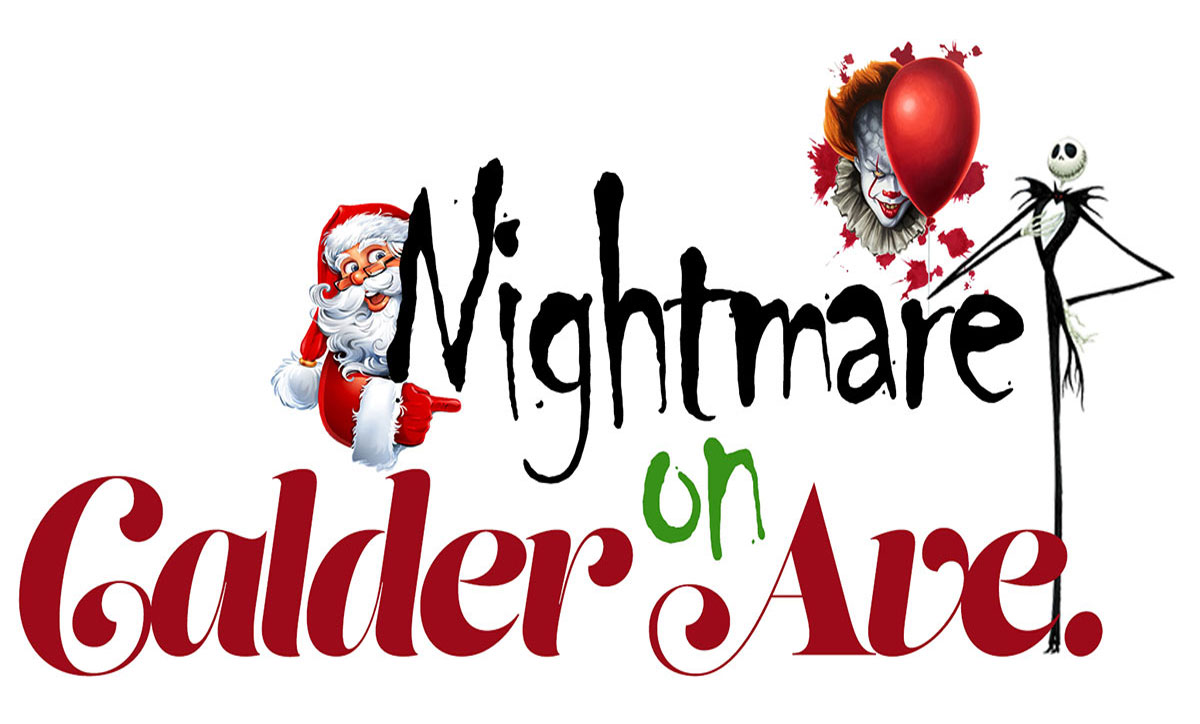 A small business pop-up market event, "Nightmare on Calder Avenue," will be held Oct. 9, from noon to 6 p.m., at Javelina Tattoo Studio, 2510 Calder Ave. in Beaumont. As well as local vendors, actors in cinema monster costumes will roam among the customers and pose for photos.
Brandi Rothkamm, owner of Bee Photography, said characters will include Pennywise, the killer clown from Stephen King's book, 'IT'; Jack Skellington, from Tim Burton's 'Nightmare before Christmas'; the Grinch and Santa Claus, Brandi Rothkamm, owner of Bee Photography said.
"Customers can have their photo taken with the monster of their choice in a vintage 1966 Shasta," Rothkamm said.
Customers can choose times to be photographed with their favorite character. Santa Claus will be available from noon to 2 p.m., Pennywise will be available from 2 p.m. to 4 p.m., and Jack Skellington will be available from 4 p.m. to 6 p.m.
"They'll take pics in or by the airstream," Rothkamm said. "A 360 photobooth will also be on the premises."
Vendor Christie Cooper, owner of Luxe & Lavender, said the event provides an opportunity for small businesses to get the word out on their products and services.
"It helps our community when everyone shops local," she said. "Market events are extremely important, more now than ever. I am so glad that my company is coming together with other like-minded business owners to create a fun event for our community. Besides, who doesn't love a good Halloween event?"
Businesses represented range from food trucks and boutiques to tattoos and florists, including Lovebug Party Boutique, Sweet Lavish, Old West Smoke Company, Mabel's, Drunkin Buffalo, Lil Disturbed, Her Messy Life, Usborne Books & More, Williams Florist, Galaxy Grub, 3 Paws & Co, The Honeycomb, Haven & Her, Zaza's Boutique, Bee's Breads & Blankets, Down To Earth, Wicked Bayou Candles, Little Daisy Boutique and Javelina Tattoo.
Javelina artist Victoria Sisc, has created a collection of Halloween-inspired tattoos for the event.
"I will be offering our 'get what you get' tattoo flash from the gumball machine for $150," she said. "From whimsy ghost to grotesque human remains, I think it will be a fun idea for guests to come in and pick a unique flash tattoo to mark the occasion."
Rothkamm said she is seeking sponsorships and proceeds from the event will benefit Anna's Angels Dog Rescue, a local animal adoption agency,
"The organization's goal is to control the overpopulation in Southeast Texas, educate locals on spaying, neutering, and properly caring for pets," she said.
Admission is free and visitors will have the opportunity to support local businesses as the holiday season approaches, while having fun.
Vendor booths are still available and cost $50 for a 10-feet by 10-feet table. Applications can be found at www.beeeephotography.com.