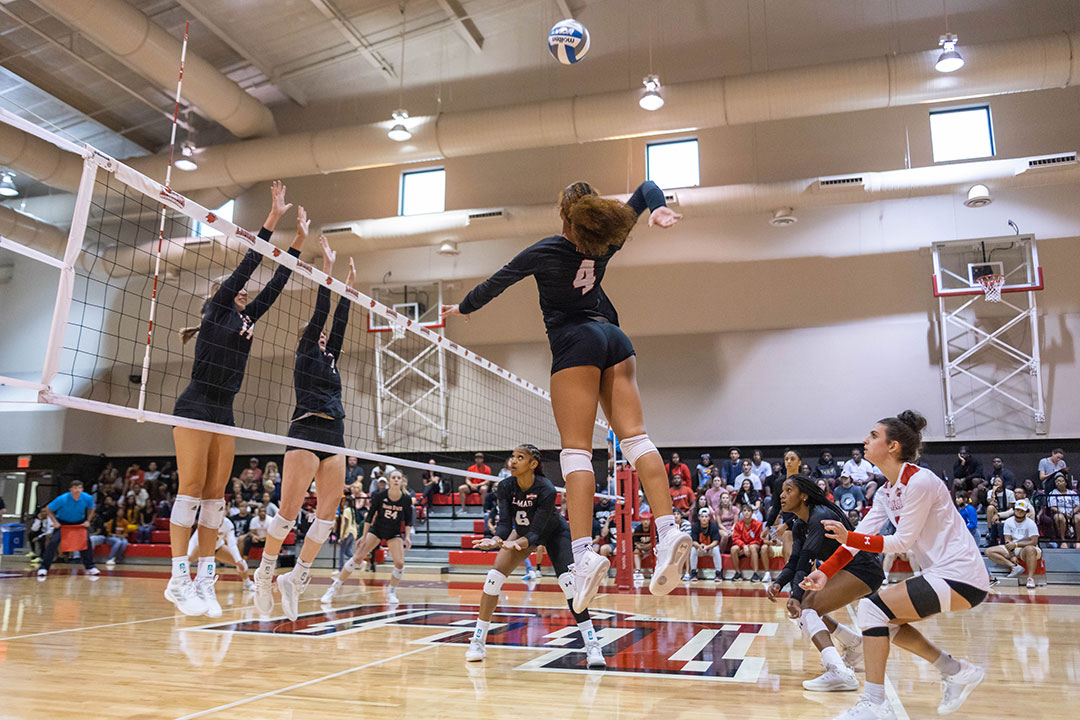 Lamar University recorded more kills and service aces than their opponent, but errors proved to be the different in the match surrendering a 3-0 (25-22, 25-18, 25-23) setback to Idaho State to close out the opening day of the Katrinka Crawford Invitational, Aug. 26, at McDonald Gym.
 
Senior Kaitlyn Gil led the Cardinals with 17 kills while sophomore Paige Duggan tacked on 12 and recorded a .296 attack percentage. Junior Wiktoria Warpechowska tacked on four kills and a team-high five blocks.
 
Errors proved to be the difference in the match as Big Red finished the night with 27 attack errors and seven errors off the serve. The Cardinals outhit their opponents with 42 kills to ISU's 34.
 
After a close first set that saw the Bengals squeak out a three-point victory, ISU pushed their lead to 2-0 heading into the third set. Despite the deficit, the homestanding Cardinals – in front of a nearly sold-out arena – came out in the third and took the momentum away from Idaho State.
 
Idaho State led by five points in the set and held a 14-11 advantage before the Cardinals rallied. Big Red scored the next three points to tie the match at 14 and went on a 6-2 run to take a 17-16 advantage. The third set went back and forth the rest of the way with LU claiming a 22-21 advantage. Three points later it was tied at 23 with the Red and White serving, but the Bengals managed to score the final two points for the victory.
 
The Cardinals will close out the tournament Saturday when they host Tulane at 4 p.m. from McDonald Gym.