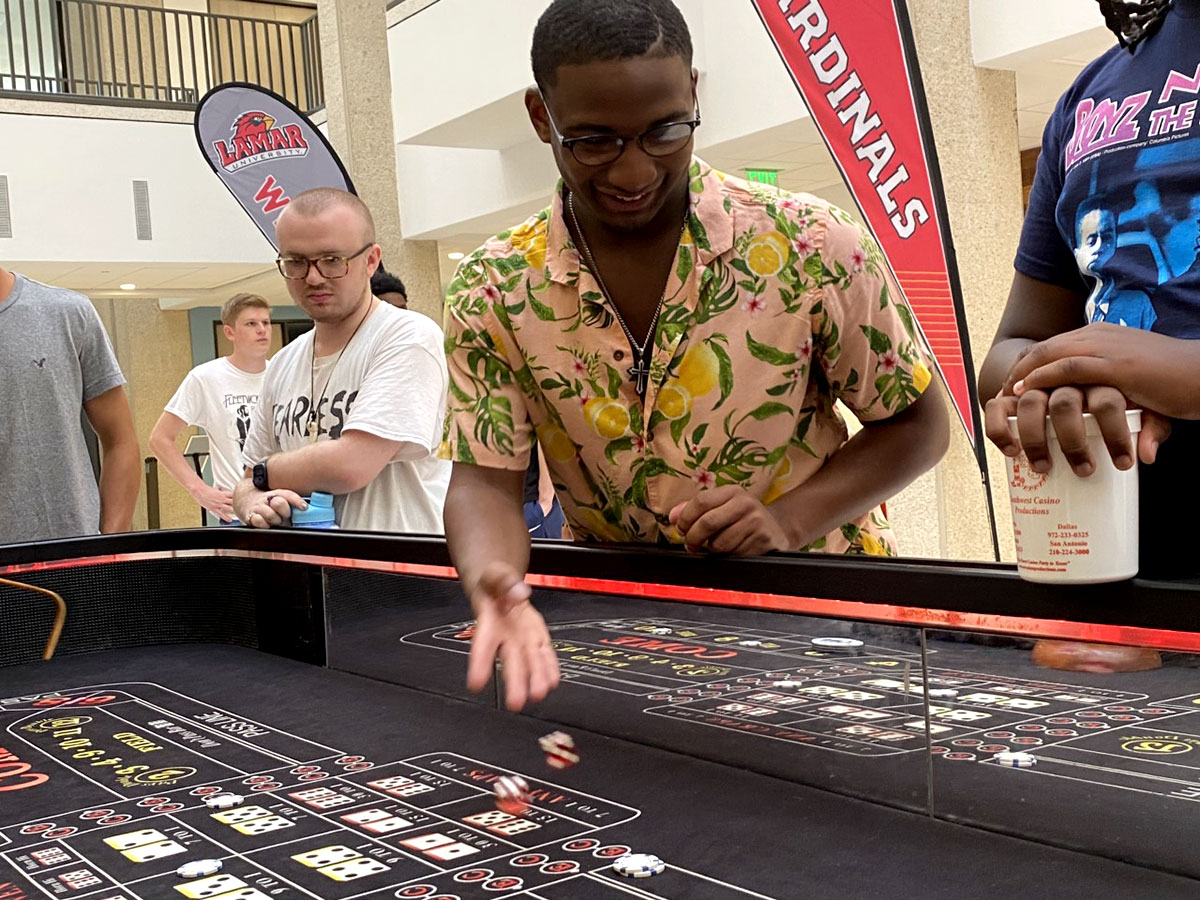 The New Student Leadership Program held a Casino Night, Aug. 22, in the Student Setzer Center, part of the campus' Week of Welcome events.
Students tried their luck in various games such as blackjack, Texas Hold'em poker and roulette, betting with chips worth various amounts. At the end of the night, students cashed in their chips for tickets to draw for raffle prizes.
Jill Stokes, Beaumont freshman, was a first-time player who observed several rounds of games to gain a better understanding of the rules.  
"I'm waiting for the perfect moment to jump in," she said. "After they're done, I'll pop in this game and see what it's all about."
 Isaac Isaac, Sacramento freshman, said he and his friend really enjoyed the event.
"We've played blackjack and won about 10k," he said.
Week of Welcome events continue through Aug. 27.