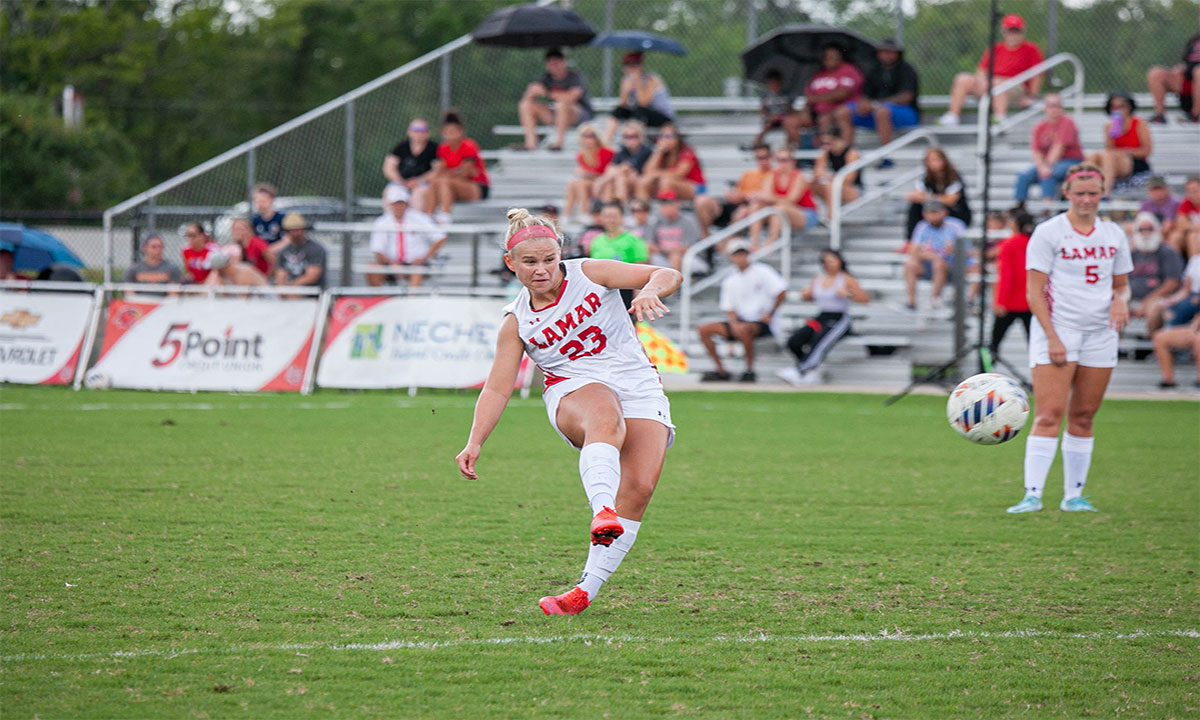 Having to overcome a week of bad weather and a cancellation of one of their two games, the Lamar University women's soccer team was able to take out its frustrations out on Tarleton State Sunday putting up a five-goal masterpiece against the Texans. The 5-1 win over TSU puts the Cardinals at 2-0 on the season.
 
Christine Kitaru added her second straight multiple goal performance as she tallied her first career hat trick all in the first half. This puts her with five goals in the team's first two contests. Cariel Ellis, who also recorded an assist, tallied her second goal of the season while Eva Karen netted her first of the year. Hollie Massey contributed two assists while Isela Ramirez assisted on Ellis' goal.
 
The Cardinals finished with 11 shots in total, but with nine in the first half while the Texans only got five shots total.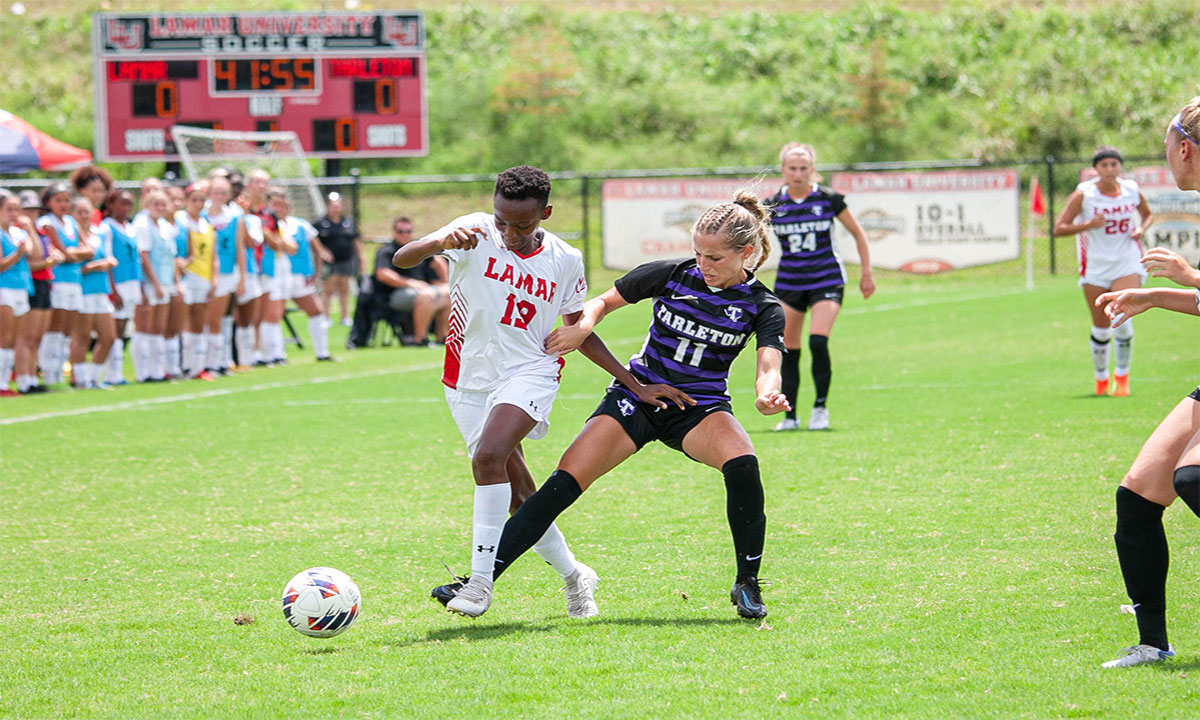 "We played pretty well on the attack in the first half," said head coach Nathan Kogut. "We looked like we wanted it a little more in the first half. We were a bit freer. We created quite a bit, tackling higher up the field, which enabled us to get some chances close to the goal. We were able to make chances happen."
 
Karen got the goal scoring bonanza started with a free kick tally in the 10th minute. Then, Kitaru poured in a flawless hat trick with three straight goals in the 17th, 22nd, and 24th minutes. Massey dished her two assists on two of the goals while Ellis got her assist on the third.
 
Trailing 4-0 to start the second, the Texans managed to break the shutout nearly five minutes into the half. But LU's defense prevented any more chances while Ellis scored in the 76th minute on an assist from Ramirez to make it a 5-1 win.
 
LU will now turn their attention to UL-Lafayette, who will be in town to take on the Cardinals Sept.1 at 7:30 PM.