On a recent trip to New Orleans, I visited the French Quarter, armed with my 35mm film camera and two rolls of black and white film.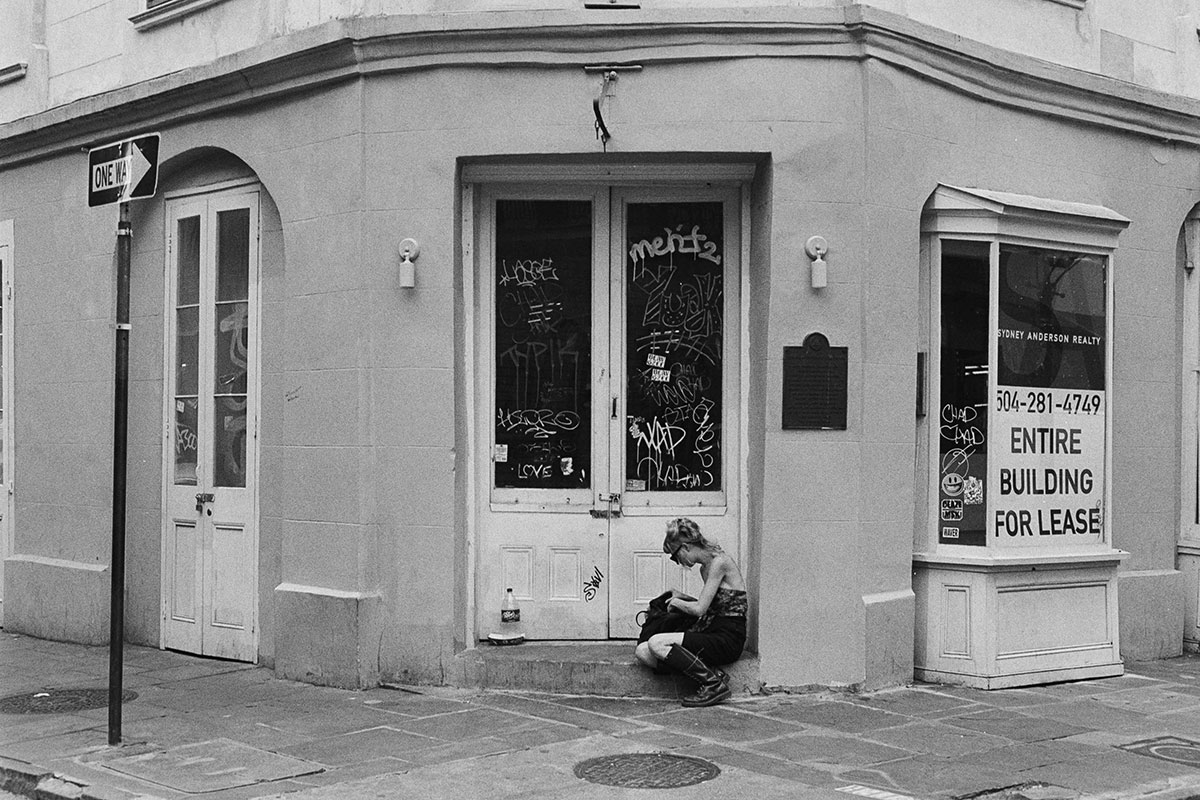 Black and white street photography forces you to look at the subject and focus on what's going on, not how the image looks. There are no distractions such as color or lights — your eyes go straight to the moment being captured. Shooting on a film forces you to calm down and look around. There are 36 exposures in a roll and all of them have to count. You have to think critically and make sure that it's something you want to capture, unlike digital where you can shoot the same thing a thousand times. Sure, it's more convenient, but there is no value.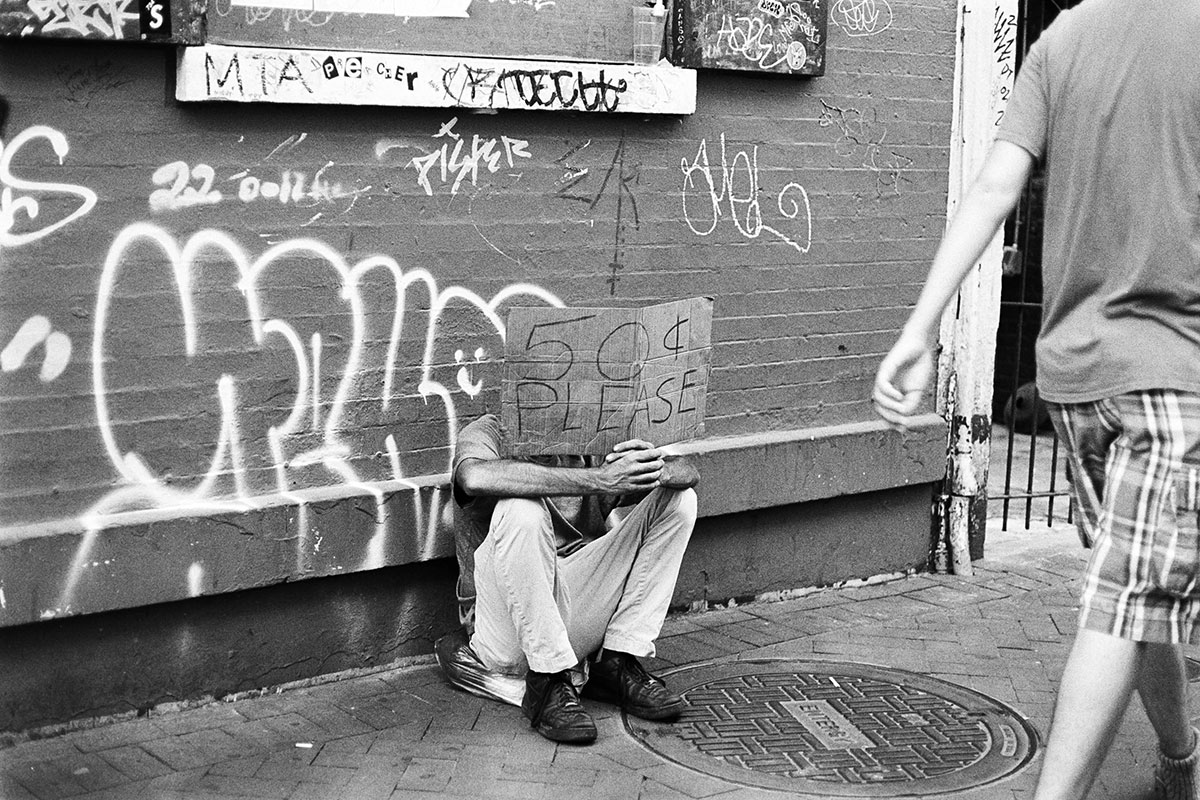 When I went out to Bourbon Street, I told myself that I wanted to portray mood and emotion. I didn't want to stage any pictures, instead I wanted to capture the moment as it was happening. So, I was walked around looking for peak moments.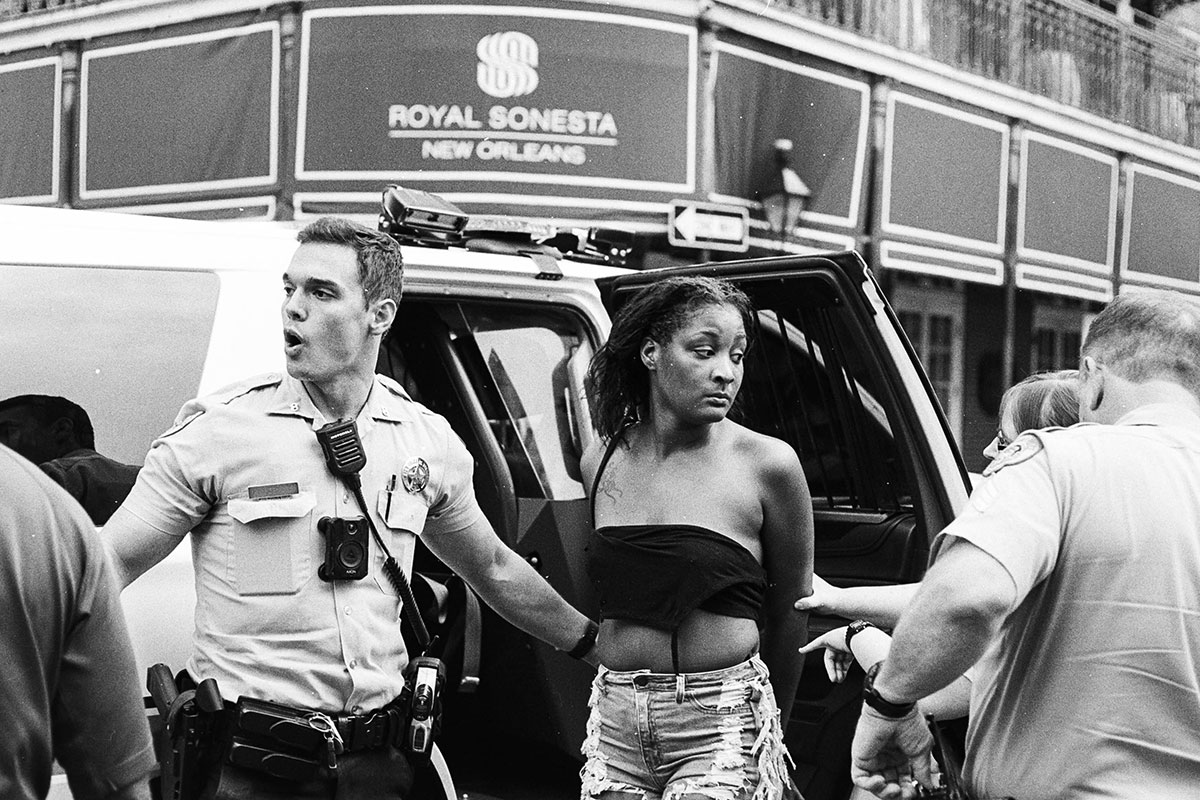 The streets of The French Quarter are chaotic. It was exactly what I was looking for. Every street I walked down had moments worth capturing.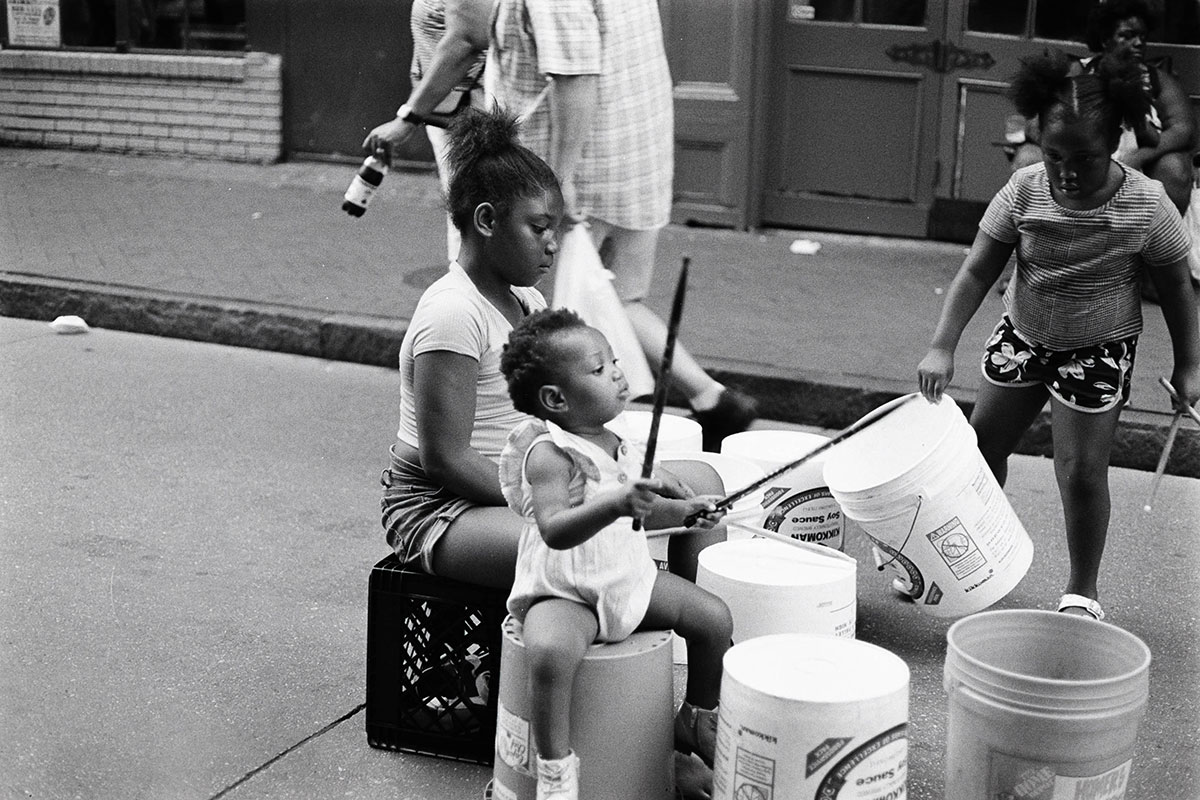 One thing I noticed as I was walking was how many kids were on the sidewalks with their drumsticks and buckets doing street drumming. Some had tired or sad expressions and I wanted to portray that in my images.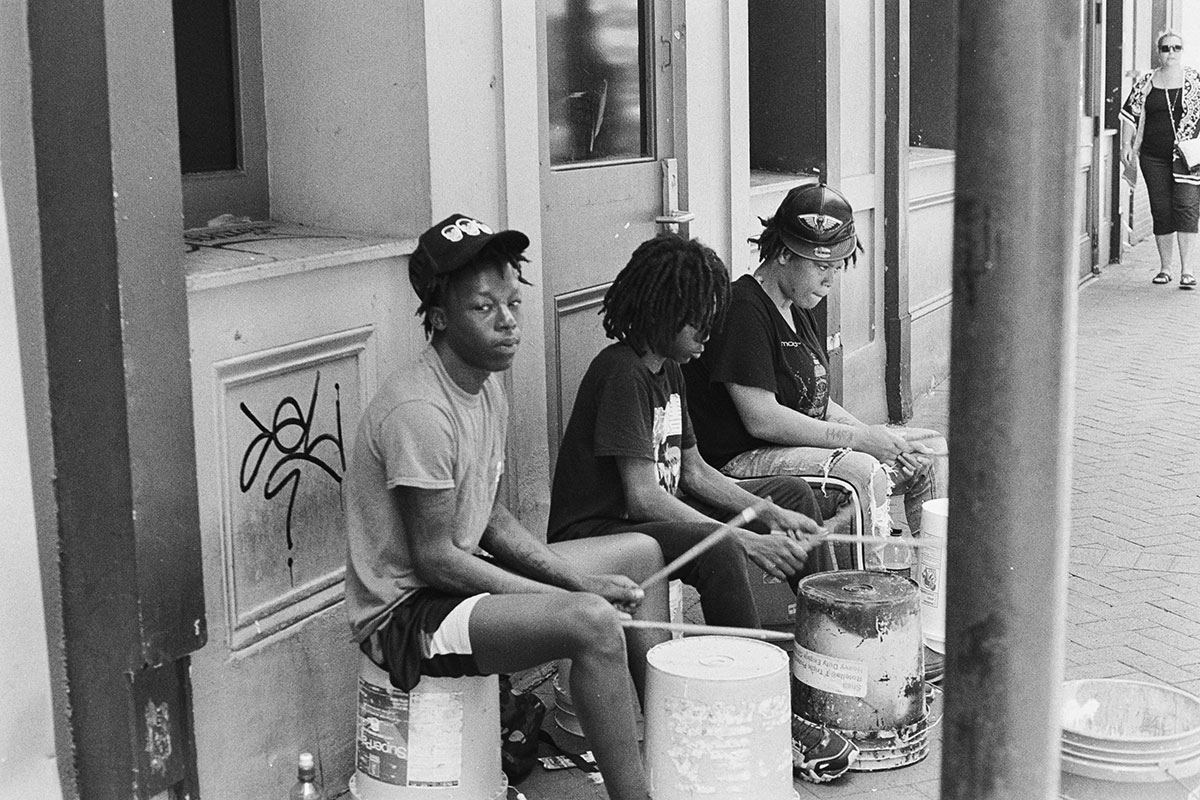 For a lot of these kids, this is their job. Their parents send them out to work and get money. While the beats these kids make sound good, the sad reality is that this is all they have, some drumsticks and a bucket.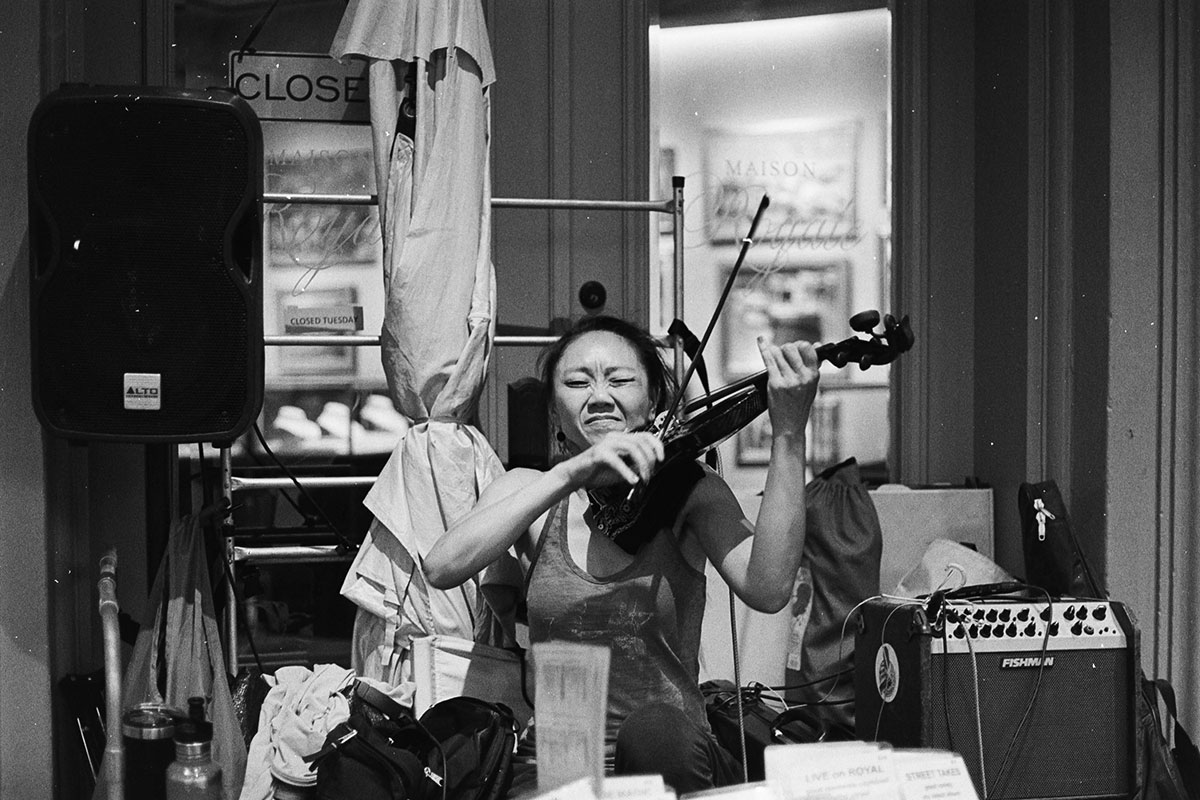 Street drumming wasn't the only music being played. There were several bands and individuals performing out in the streets for money. Some were very good, and you can tell from the expressions on their faces they were passionate in what they were doing.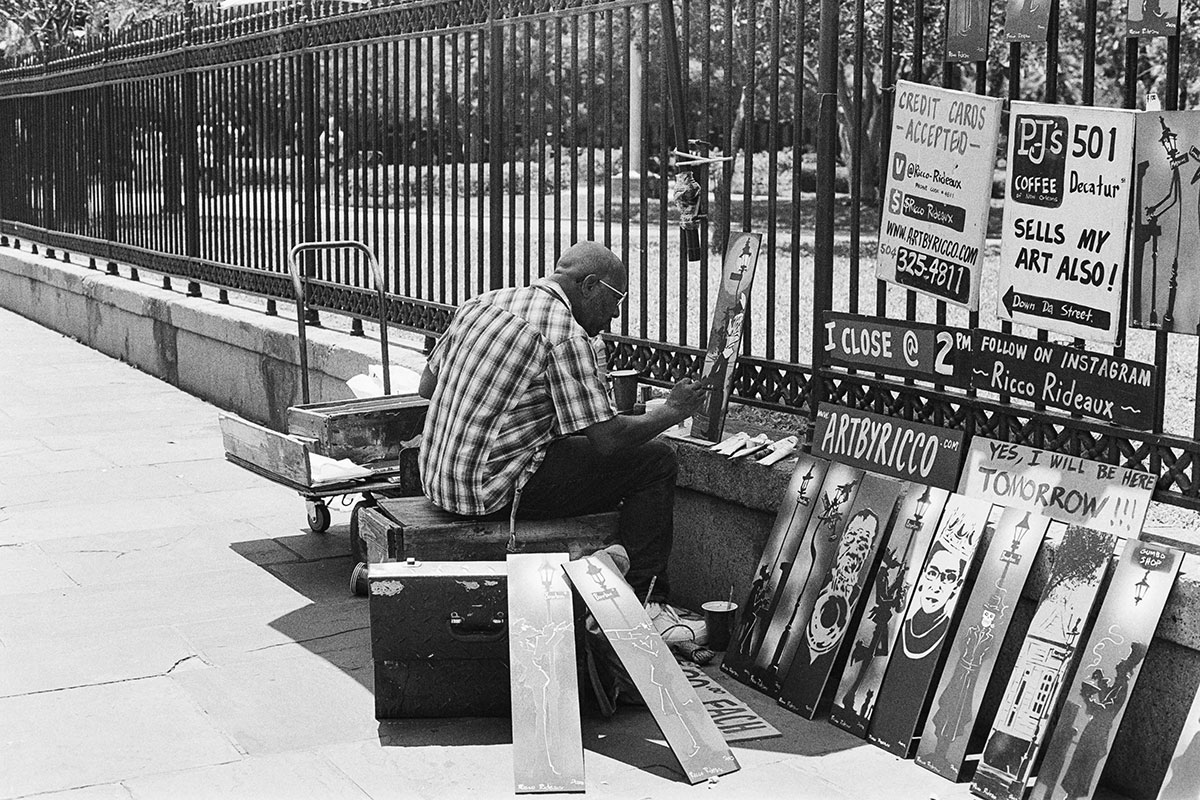 New Orleans is filled with musicians, painters, and even photographers. I wanted to capture the moment they were performing their craft to portray mood and tone.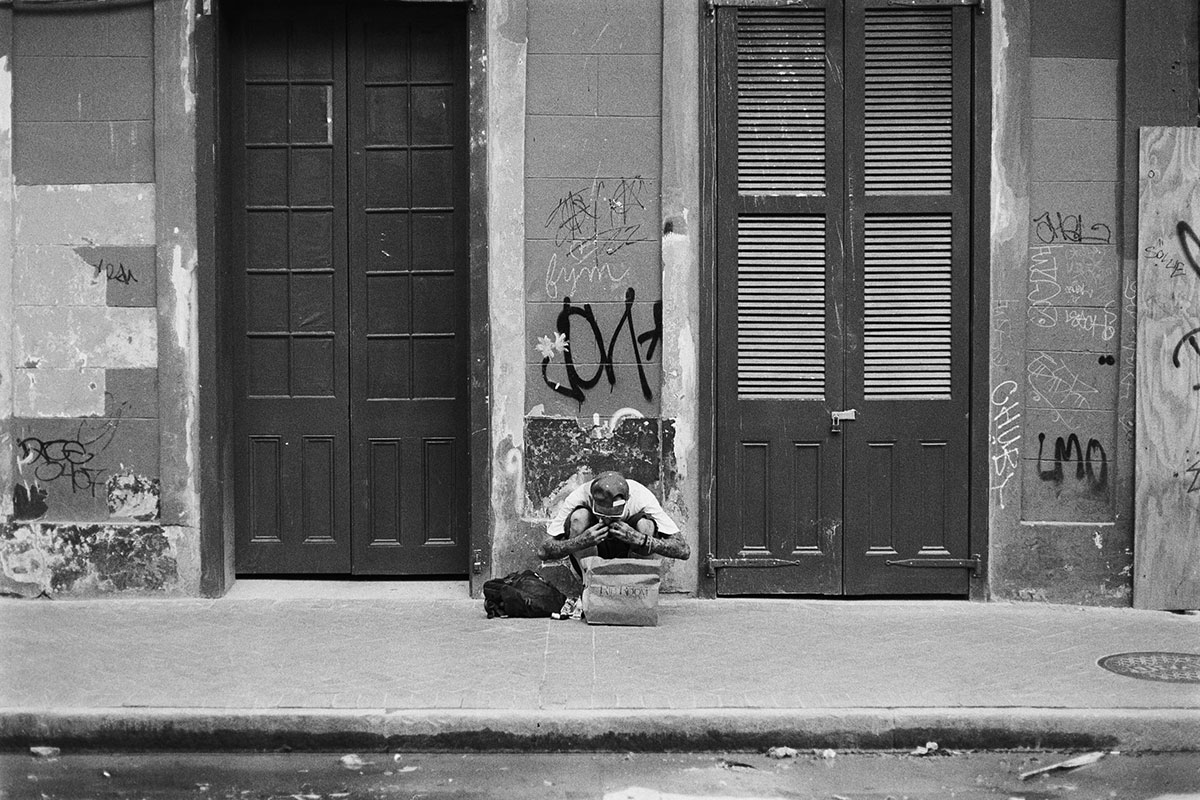 Street photography forces me to step out of my comfort zone. I love to photograph faces and expressions; it sets up a unique tone for the image. My main goal is to always make the viewer feel something when they look at my images. I believe that shooting film is the purest form of street photography — you have an exact quantity of pictures, and they have to be worth it. Street photography isn't just photography, it's art.