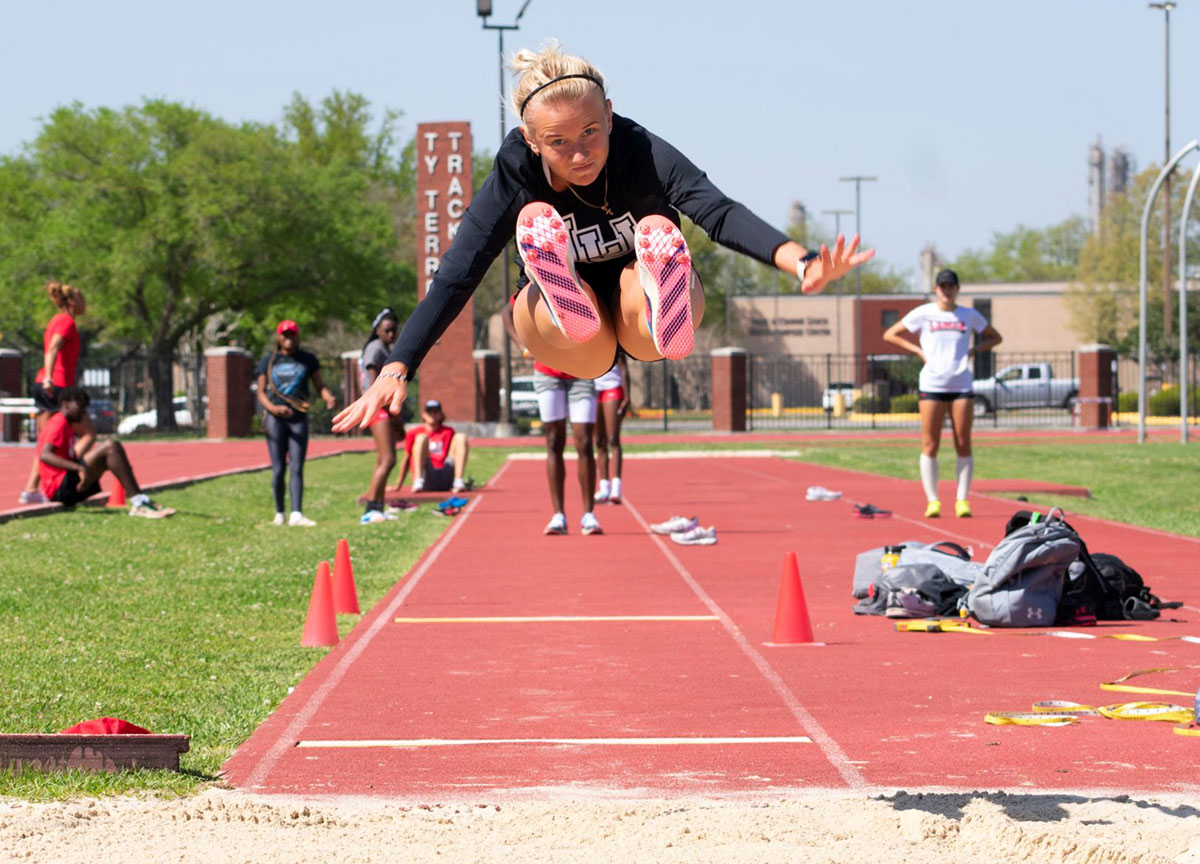 Although the Spring semester is nearing its end, the Lamar University track & field team is still hard at work preparing for the biggest stage. 
The Western Athletic Conference outdoor track & field championships are right around the corner. The three-day meet is scheduled for May 12-14, and will take place at Husky Track in Seattle, WA. The meet is hosted by WAC member Seattle University.
Several Lamar athletes were recently successful at the Aggie Invitational, which took place April 30 at Texas A&M. Junior distance runner Yasmin Austridge finished first and set a new meet record in the 1500m, beating the previous record by over three seconds. Sophomore sprinter Sydne Porter claimed new personal bests in the 100m and the 200m, the latter of which she finished fifth place.
Freshman jumper Kenson Tate finished third overall in long jump, while sophomore distance runner Eli Peveto finished fourth in the 3000m steeplechase.