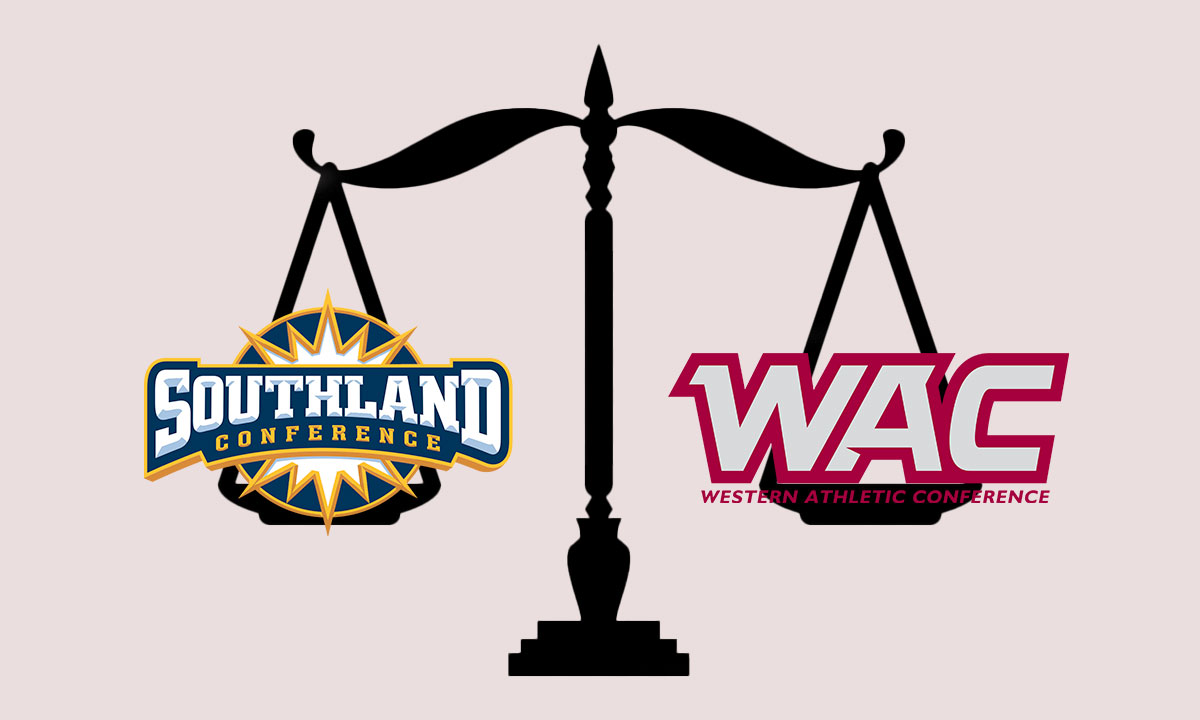 College athletics is an ever-changing landscape. Student athletes only compete for one-to-five years on average, so there's a remarkable amount of turnover compared to professional sports. 
Revamped NCAA name/image/likeness rules have finally allowed student-athletes to profit off their talents. Universities are always looking to put themselves in a more advantageous position by moving from conference to conference — a trend that has grown exponentially over the past several years.
Change comes fast, and our own Lamar University is no exception. In 2020, Cardinal athletics made waves by moving from its long-time spot in the Southland Conference to the Western Athletic Conference. The move was met with mixed feelings by the LU community, as well as those in the SLC and the WAC. 
Lamar alumni shouted from the rooftops that the change was brash and unnecessary. The Cardinals had been a member of the Southland from the time of the conference's founding in 1963. While LU did leave the SLC for a period between 1987 and 1999, the school still has nearly 50 years of history in the conference. 
Alumni argued in 2020 that the departure marked an erasure of that history — needless to say, many were not pleased with the move.
Three other Southland schools, Stephen F. Austin, Sam Houston and Abilene Christian, also made the switch. After losing those four vastly important universities, the Southland looked like a dying conference. 
That's why the new beginning in the WAC appeared to be a beacon of bigger things to come. Out West, the new conference was growing by the minute and preparing to reinstate its football program. While it wasn't the WAC of the past, which included Boise State, Arizona State and Texas Christian University, it still seemed more glamorous than staying put. Lamar would get the chance to play against larger schools on a bigger stage, it was argued.
This drastic shift for LU was likely the result of two people's visions for the university's athletics programs — then-President Kenneth Evans and former athletic director Marco Born. An educated guess would say these two highly influential figures shared similar feelings about where LU athletics was headed. Born, in particular, brought about major changes from the time he took the athletic director position in 2018. 
As mentioned earlier, though, change is inevitable. Evans stepped down from his office in 2020, leaving a hole to be filled. He was replaced by President Jaime Taylor, who then bore witness to a rocky start for Lamar in the WAC.
The Cardinal football program went 2-9 in 2021, failing to win a game in conference play as they finished last in the WAC at 0-7. The team is young, so struggles are expected. When rebuilding a program, these tough seasons are inevitable and that's OK. But one should reasonably expect at least one conference win, but the team was not even competitive.
When basketball season rolled around, it was admittedly tough to keep expectations in check. Several key players on the men's team departed for other schools, but most of the Cardinals' players returned for another season. The addition of Lamar basketball icon Alvin Brooks as the Cards' new head coach was a bright spot for the university. And yet, the LU men's team finished with a 2-27 overall record, remaining winless in the WAC with 18 losses. The young, rebuilding team faced many injuries as well as COVID protocols, which forced several forfeits. But clearly something was off.
In womens' sports, the soccer team went 10-8-2. However, they will have a new head coach entering 2022. Women's basketball squeaked into the WAC tournament with a 14-15 record, ultimately falling in the second round. Softball has had its fair share of losses, currently sitting at 11-34 before their final series of the season. 
Baseball has been Lamar's bright spot out of the major sports as they compete to stay in first place in the conference — but success should be expected from a baseball school. Men's tennis, golf and the track squads have all fared well, but those aren't sports that bring revenue to the university, nor, unfairly, do they receive much recognition.
Has LU's inaugural season in the WAC been a failure? If you consider just the big three of college athletics (football, basketball and baseball) then an argument could be made that switching conferences wasn't the right move. Is this based on a very small one-year sample? Yes, but other factors, such as abysmal fan attendance, have indicated the same principle — LU never should have left the Southland.
However, change is just around the corner. There's hope for university athletics yet. On April 8, a press conference was called to announce that the WAC experiment was over and LU would return home to the Southland in 2023.