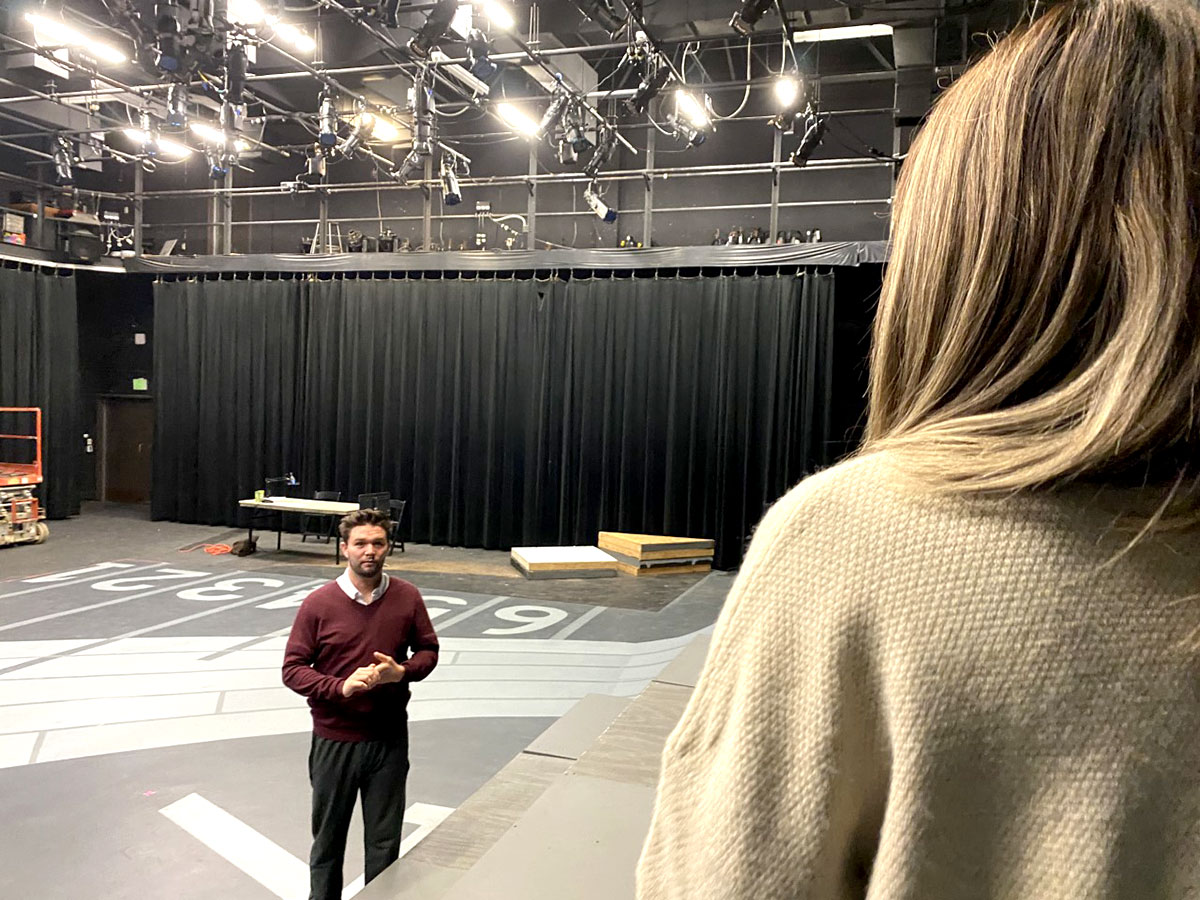 Lamar University's department of theatre and dance is presenting "Split," a story of six characters and how their stories connect through track.
Jake (Kalan Bonette) is a 23-year-old athlete who dreams of being an Olympic star and expresses deep passion for the sport as he trains with track coach Cooper (Josh Pendino).
Jake's sister, Kit (Ginger Mouton), struggles to make ends meet as their father is admitted to a nursing home. They argue over Jake's training and how much he should prioritize it. Kit's co-worker and friend, Brock (Jude Cobb), is a supportive figure who helps with her struggles.
Meanwhile, single mother Lisa (Brianna Cobos), wants her young daughter to excel in track and tries to get biology teacher and track coach, Eric (Aaron McClendon), to train her.
Bonette creates an optimistic protagonist with enthusiastic energy that feels contagious and gives the audience a character to root for. His scenes show how determined he is to reach his dreams, which makes his conflict with Kit more meaningful. Their strongly written arguments showcase wonderful acting.
The entire cast, including Ariana Alexander who contributes multiple supporting roles, bring an authenticity to the work. The audience really feels we are listening in on real conversations.
The story is told primarily through the movements of the characters onstage. Each of the movement scenes are incredibly impactful and give a clear picture of what is happening. Director Alan Brincks showcases each of the actors' talents with great choreography, telling a story though methods one doesn't expect.
"Split" continues April 8 and 9 at 7:30 p.m. and April 10 at 2:00 p.m.