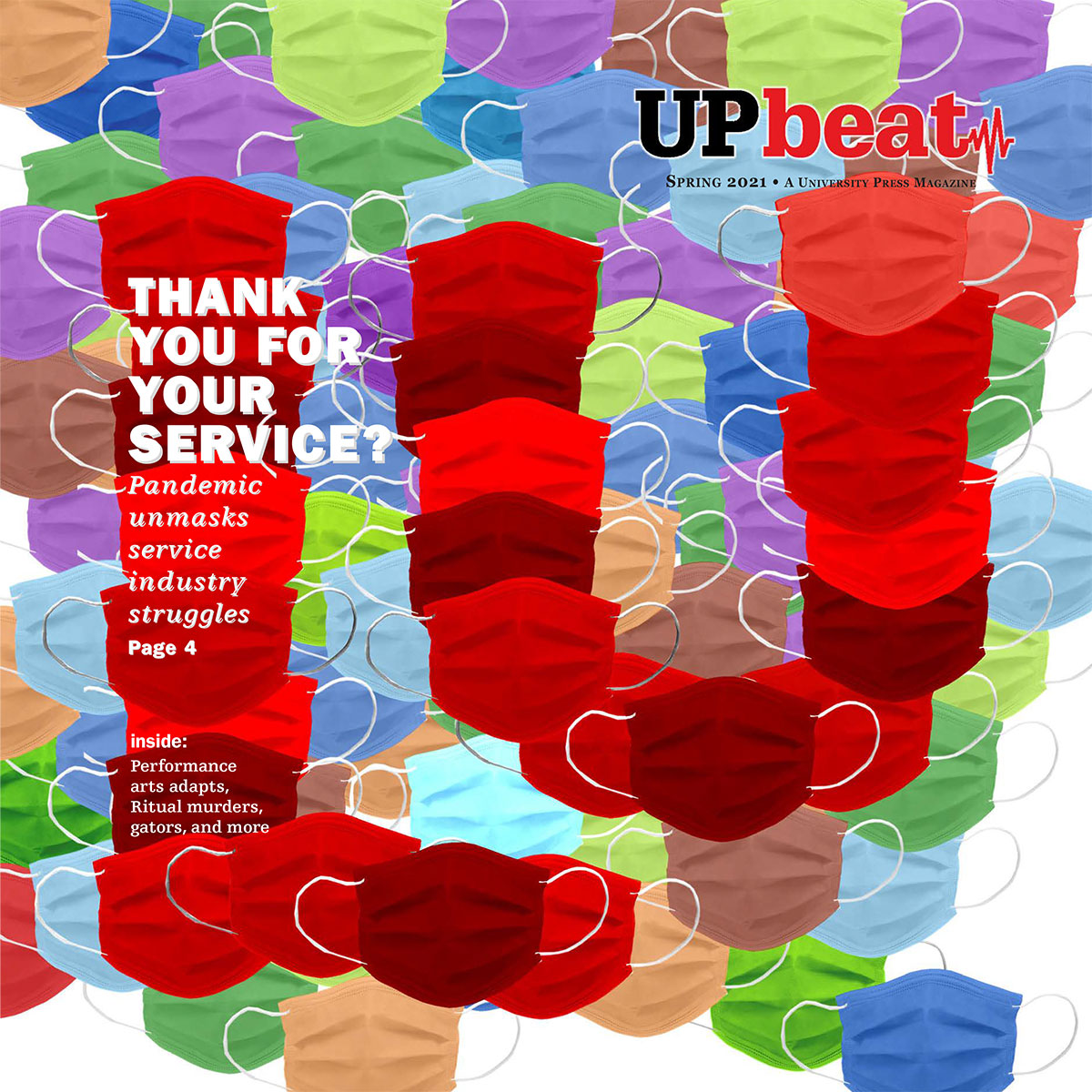 Lamar University students from the University Press earned eight awards at the Texas Intercollegiate Press Association, announced March 26.
University Press staffers earned two first place awards for previously published work in 2021, including best newspaper website.
"I'm delighted that the students have adapted to online publication," Andy Coughlan, LU director of student publications, said. "Not having a print edition of the paper meant they had to change their way of thinking. However, good reporting is good reporting, and this recognition shows the students are embracing the new media landscape."
Editor Olivia Malick, who graduated in December and is now the education writer for The Beaumont Enterprise, placed first in the General Column category for her column, "Dear Service Industry. I will not miss you."
LUTV students earned two first-place awards. Carson Racich won the Electronic Sports Reporting category for "Under the Jersey" and Hannah Spikes won Electronic Feature for "Horse Power."
Second place was awarded to UP sports editor Keagan Smith for his Sports Column "Changing of the Guard," and LUTV's Clinton Essien Electronic Sports story "Welcome Home."
The University Press staff earned third place in Magazine Overall Excellence for the spring 2021 edition of UPbeat.
Former staffer Sierra Kondos earned honorable mention for her review of Beaumont Community Players' production of "Other Desert Cities."
"I think LUTV news is establishing a tradition where winning awards is part of what we do and I hope that continues into the future," Gordon Williams, LUTV studio operations manager, said.
TIPA is the oldest collegiate journalism organization in the country, and currently has 60 member schools, both four- and two-year institutions.