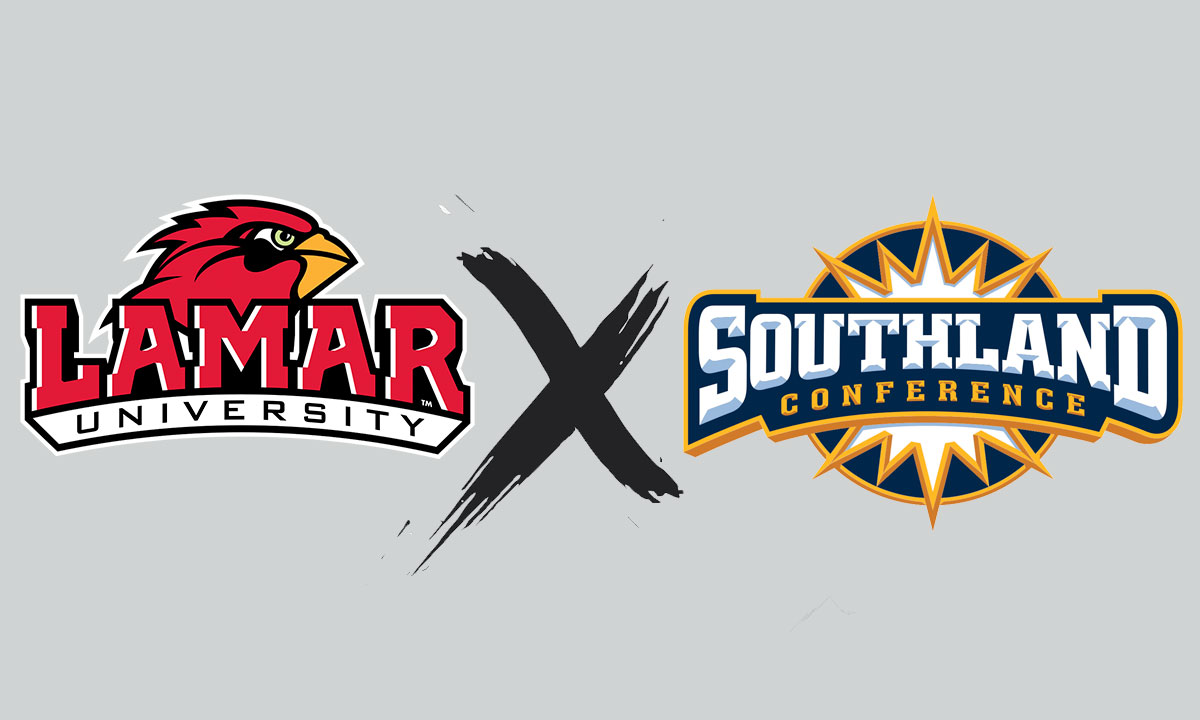 UPDATE: Lamar University is officially rejoining the Southland Conference. The news was announced by LU President Jaime Taylor in a press conference.
Lamar will play one more season in the Western Athletic Conference before returning to Southland competition in July 2023. 
President Taylor cited the return of inter-collegiate rivalries, closer proximity to conference schools and community impact as primary reasons for the change.
More information will be available in a later article on lamaruniversitypress.com.
---
A major athletics shakeup is underway as Lamar University is expected to rejoin the Southland Conference, per Jim Gazzolo of the American Press. 
An official press conference is scheduled 11 a.m., April 8, at the Nancy and Ken Evans Welcome Center.
This story will be updated as more information becomes available.