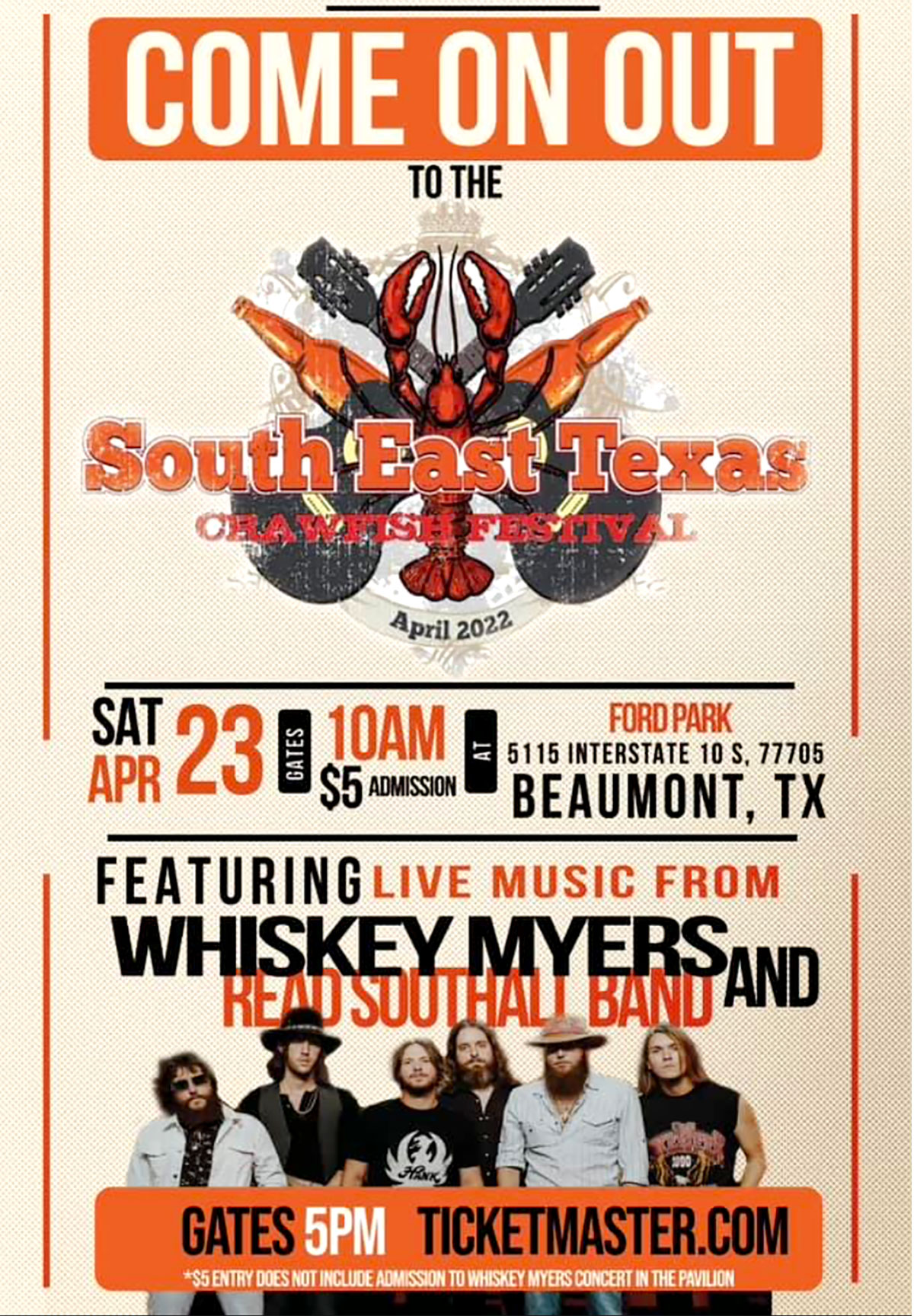 There are few things that many residents in Southeast Texas enjoy more than crawfish and quality country music. With this in mind, the first Southeast Texas Crawfish Festival is poised to make quite the splash when the gates open at Ford Park this Saturday at 10 a.m.
The festival is the brainchild of Bud Trahan, owner of Bud' Boil 'N Go in Lumberton, the festival is a $5 entry fee from 10 AM- 6 PM and jam packed with activities, a stellar music lineup, and of course plenty of crawfish.
"We're bringing about 10,000 pounds of crawfish with the option to get more if we see fit, we're going to try our best not run out," Trahan said. "And I will promise you one thing, the crawfish are great, that's one thing I will put my name on, the crawfish are gonna be good."
The 3-pound platters with corn and potatoes will be available to enjoy throughout the day for $25.
However, don't let the name fool you, this festival has plenty more to offer than just crawfish. As previously mentioned there will be a plethora of activities and vendors that will help festival goers work up a sufficient appetite.
"We're gonna have laser tag, rock walls, ax throwing, petting zoos as well as Boutiques and fishing and hunting stores and so much more I can't even remember all of it and all the activities will be free for the kids," Trahan said. "It's really a great deal, you know the music's free, entry is only $5 bring the whole family and have a day off together."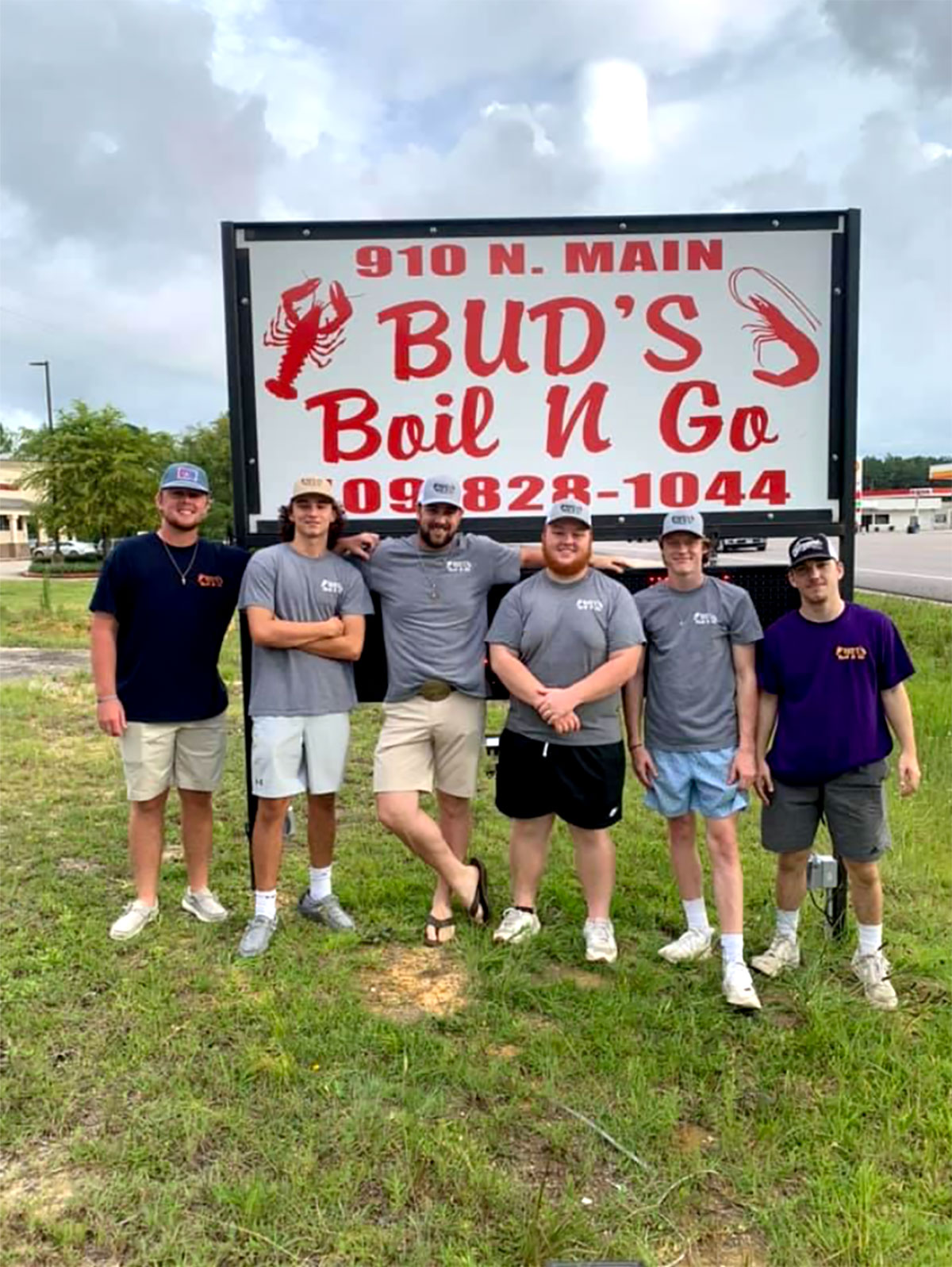 All the concerts throughout the day are free of charge and feature mostly local bands and artists. After that, at 5 p.m. the gates will open to the pavilion where the main concert begins for a separate fee.
Headlined by Texas country favorites Whiskey Myers, Read Southall Band and Bones Owens, Trahan has put together quite a memorable concert roster and that's exactly what he's going for.
"I want people to come because this is going to be an experience, and there will be some stuff going on that ain't normal, because I'm far from normal," Trahan said. "We're going to do some off the wall stuff and no matter what happens I know that we're going to have fun, it's going to be a party. I'm looking for people to leave and say, 'that was unbelievable, and it was worth every penny'."
As well as being a fun time for all, the festival will also be operating with a good cause in mind, as part of the proceeds from the festival will go to friend and business partner Kate Weber's nonprofit organization "Kate's Calls" which helps pay for women's fertility treatments.
Crawfish, activities, entertainment and a cause are things Southeast Texans can get behind, and the Southeast Texas Crawfish Festival has it all. Its ambitious first outing is shaping up to be a great time for all who attend. Whether that be a family looking to spend some quality time together or a group of friends looking for a place to party on the weekend. 
Tickets for the 5 p.m. concert are available for purchase now at www.fordpark.com as well as www.ticketmaster.com starting at $25. Tickets can also be purchased at the door the day of the show. Parking will be free.