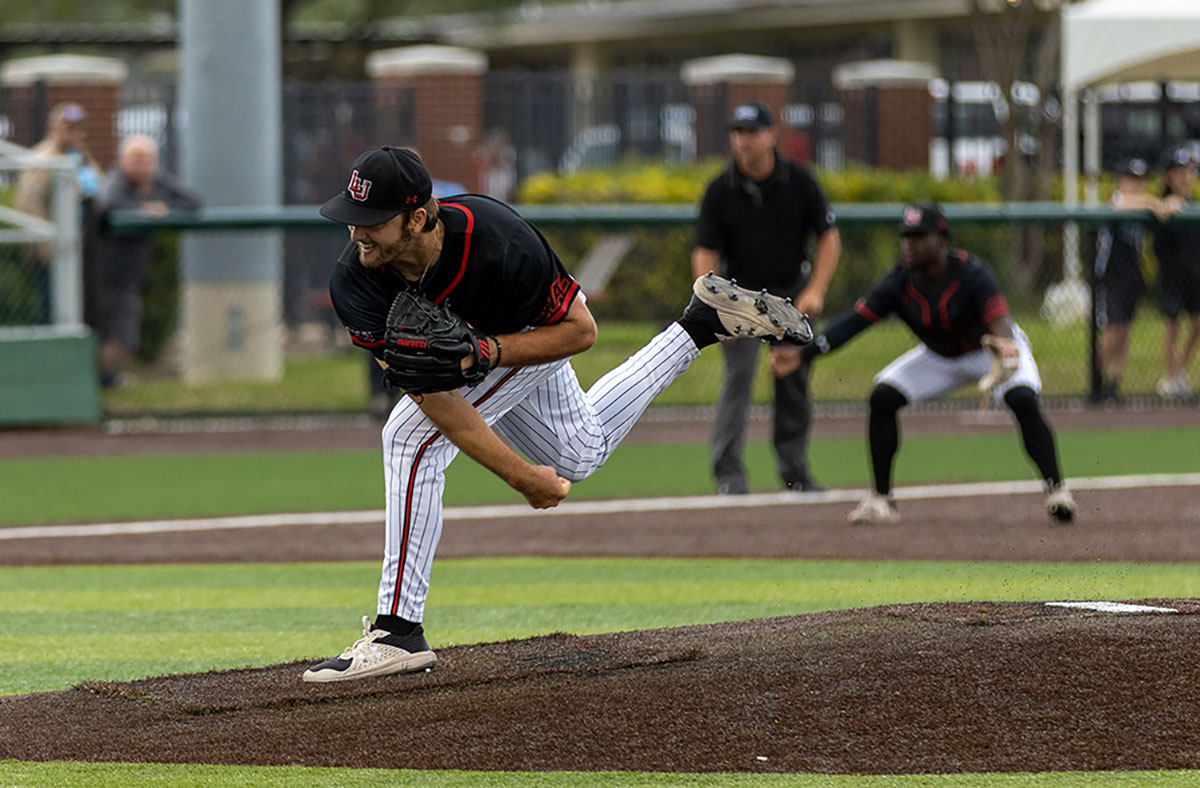 Cards stymied by Huskies in baseball action
Brian Quijada, UPcontributor
The Lamar University baseball Cardinals took on the Houston Baptist University Huskies, April 20, before a crowd of 1,923 at Vincent Beck Stadium, a good crowd for a windy Wednesday night. Unfortunately, the Cardinals fell to the Huskies 1-0, although both teams combined for 12 hits.
Lamar junior pitcher Landon Odom pitched three scoreless innings to start the game, giving up just three hits and with one strikeout. Trent Tompkins and Max Mize then pitched two shoutout innings each
Junior Daniel Cole came to the mound in the eighth inning. Unfortunately, he gave up a one-out triple to Austin Roccaforte. Three pitches later, he was driven home by Kevin Ortiz's single for the only run of the game.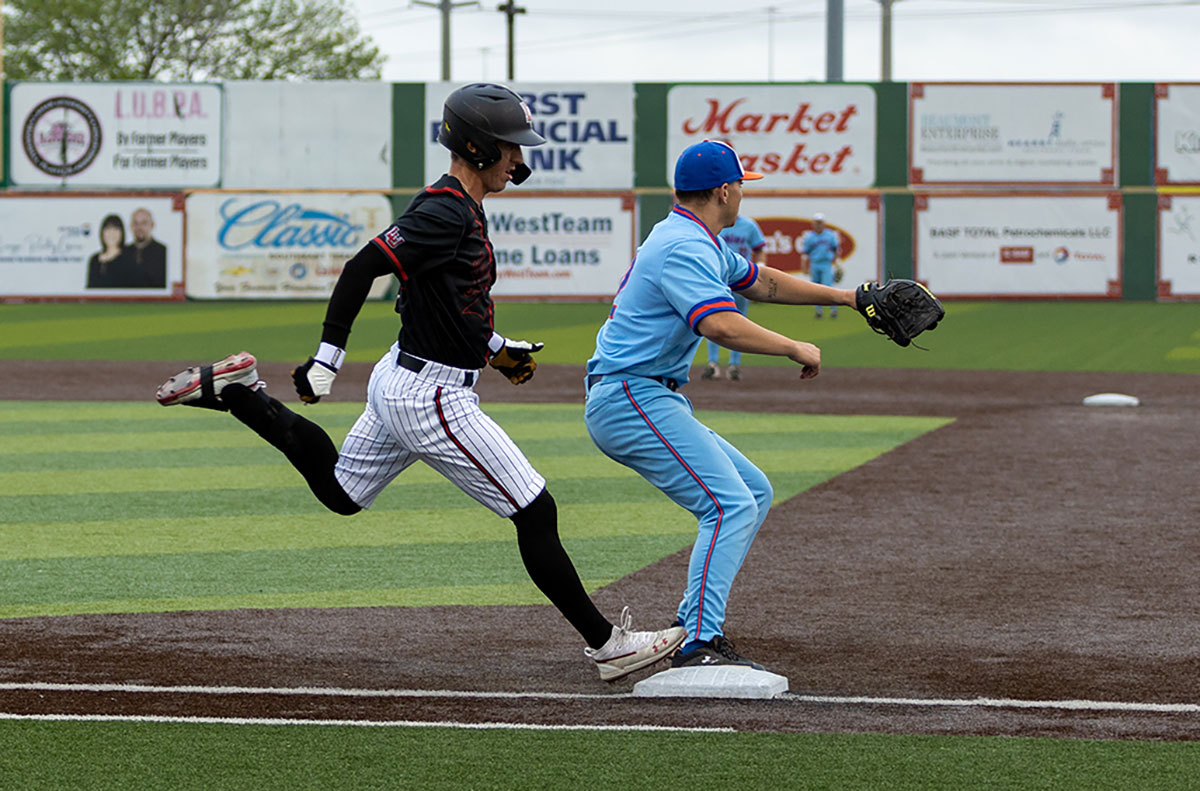 Cole had to leave the game after getting hit in the elbow by HBU's next batter. However, Cole was able to throw the runner out at first base before leaving the game. Cole had two hits and one strikeout.
HBU's Will Rippol pitched four scoreless innings with just four hits, one walk, and one strikeout. The Huskies used five pitchers in the shutout, with Andrew Reitmeyer closing out the game.
Seven Cardinals took the mound, with senior Jack Dallas closing out the game. He had no hits and one strikeout. 
Senior Kirkland Banks led the Cardinals with three hits. Junior Kelby Weyler went 2-4 at the plate.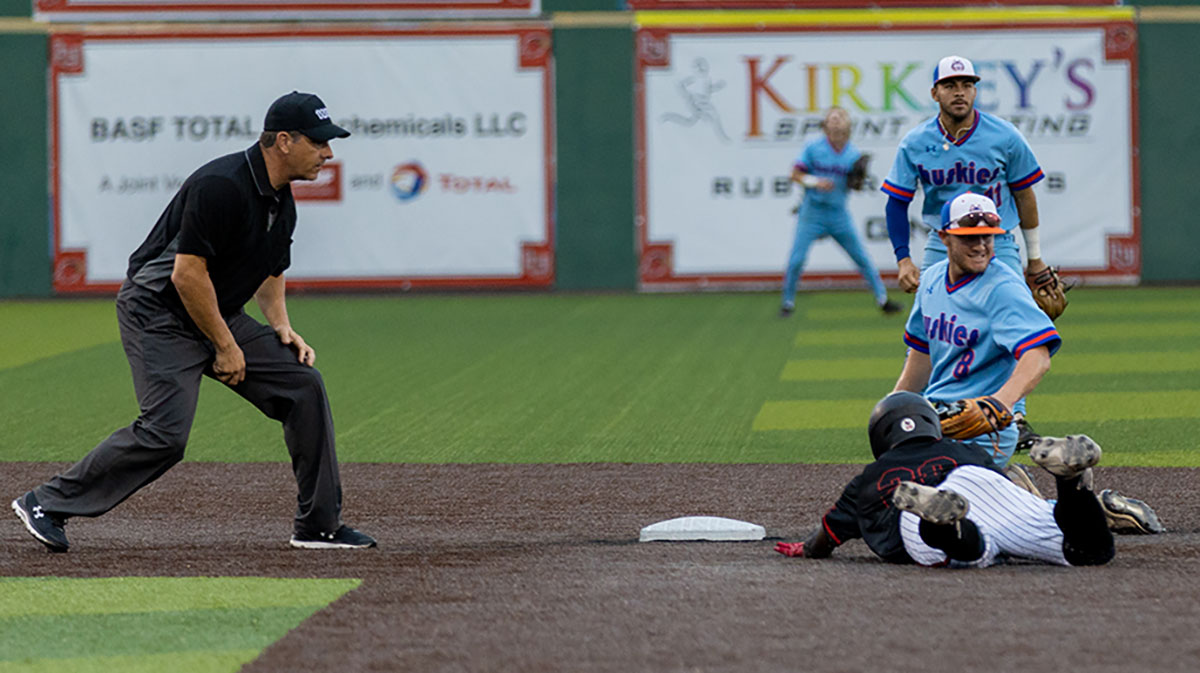 The Cardinals will take on the Stephen F Austin Lumberjacks in a Western Athletic Conference three-game series at Vincent Beck, beginning Friday at 6 p.m.