Port Arthur band spreads Latin sounds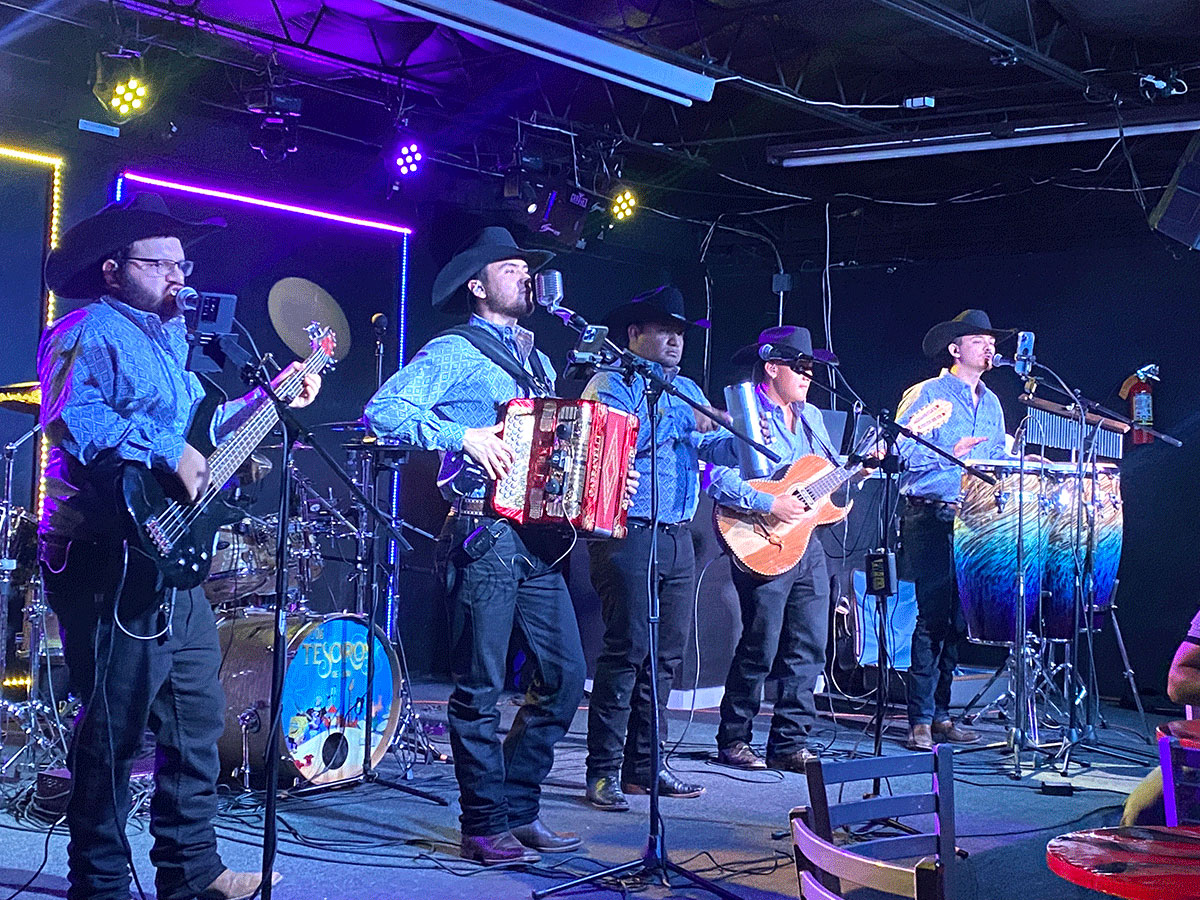 Conjunto Lunada is an up-and-coming band in Southeast Texas that began performing in 2020 and is trying to get more exposure.
The six members are Jose Castro, lead singer and accordion player guitarist Brian Muniz, drummer Abner Martinez, bassist Javier Barajas, Jesus Castro on congas, and hype man/DJ Angel Godina.
It all started with just three of them, brothers Jose and Jesus Castro and Muniz. They would just play in their garage for fun. Their first performance was a house party for a friend.
"We just thought it was a one-time thing," Jose said. "To be honest, we didn't expect much from the performance."
The band have been playing instruments for years just as a personal hobby. Both Barajas and Jesus Castro started back in high school when they were in band.
"It's fun to play by yourself, but it does not compare how it feels to play with the band," Barajas said.
Their first official performance was Nov. 28, 2020. They were brainstorming names the night before but they didn't come up with a for-sure name.
"I remember Javier sent us a text message at a random time, like at two in the morning, and he had said, 'How about Conjunto Lunada?' And I liked it," Jose Castro said.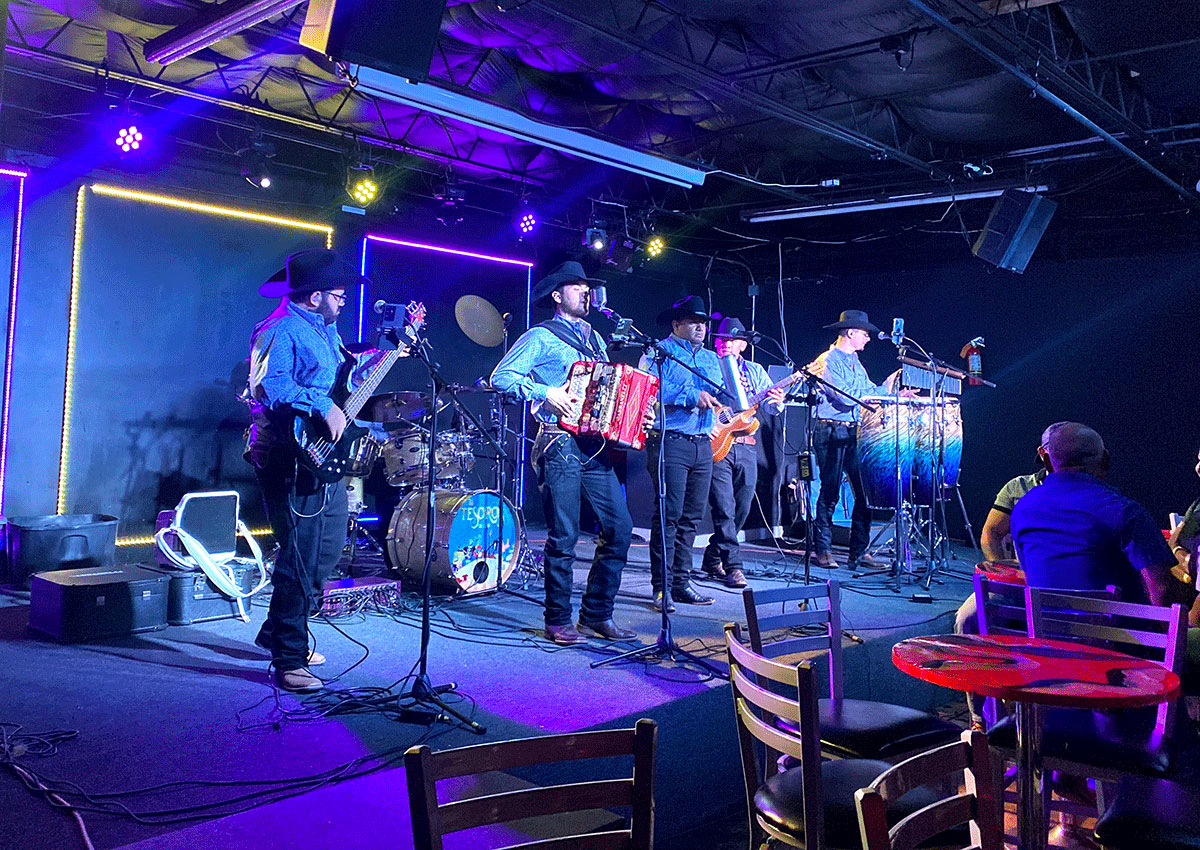 Lunada means party or reunion under a full moon in Spanish, and Conjunto means with a group or partnered with and also stands for northern Mexican music.
The day of the performance a reporter from La Voz In Beaumont asked Jose what the name of their band was, and they went with Conjunto Lunada, and it just stuck after that.
The band looks up to Barajas to be the manager or leader of the group since he's the oldest.
"He's like the godfather of Conjunto Lunada," Jose Castro said.
Barajas said he sees himself as an informal manager.
"The original thing was to keep the group young," he said. "I manage and help whenever I can."
They typically practice Sunday afternoons or practice more often if they have an upcoming gig.
They perform for baptisms, birthdays, quinceaneras, events and home performances.
"If we're going by numbers I think the ones we've done the most, are house gigs," Javier Barajas said.
The band has grown into their sound and in the type of events they are asked to do. They have set both group goals and individual goals for what they hope to achieve.
"For a year we've done a lot, we've come a long way," Jose Castro said. "For achievements, I hope we get more exposure, doing bigger events and more gigs."
As of right now the band plays covers of musica nortena, music like nortenas, bandas, tumbados, huapangos, and cumbias.
"When you talk about goals, my goal, is to eventually produce our own music and get to the point where we become known for an original song," Barajas said.
Martinez said he is looking to expand the band's reach.
"For me, one of my set goals is to have Conjunto Lunada play out of Texas," he said. "Once we achieve that, hopefully, we can do more."
The band will be performing Saturday April 30th for the Cinco De mayo Festival in Jasper. The public event will be held at 2419 North Wheeler Street.
Conjunto Lunada can be found on YouTube, Instagram and Facebook.
For more information, email conjuntolunada@gmail.com or call (575)-578-3124.