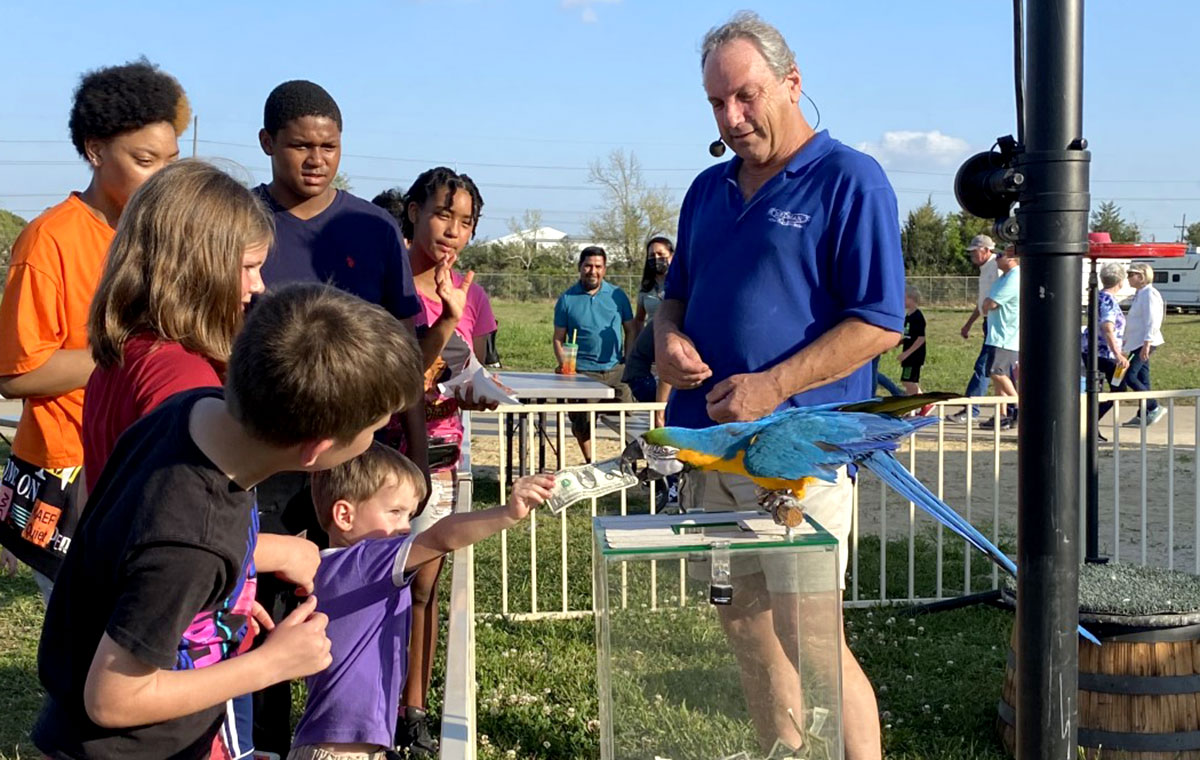 The Birdman Company held a World Class Bird Show at the South Texas State Fair, April 2. The show was founded in 1982 and shows birds such as parrots, condors, eagles, owls and kookaburras.
"Sometimes, we have a little singing bird in the show, it just depends," owner Joe Krathwohl said. "She hasn't done as well in the heat, so I've been saving her for the nighttime shows. People love animals, so they go to the dog show and then come straight to the bird show."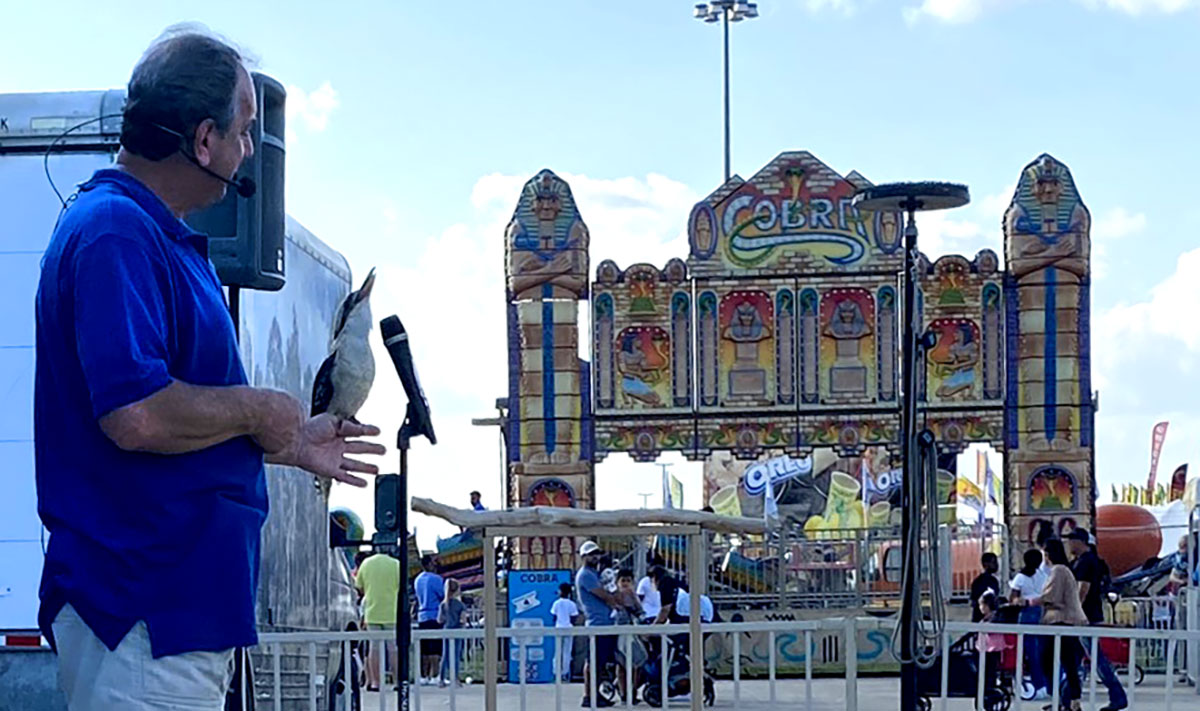 At the end of each show, Krathwohl brings out a parrot he has trained to take dollar bills from people and place them into the donations box for the Condor Fund Foundation.
"We keep working on different projects, whether it be breeding or funding some rescue and rehab with the Buenos Aires Zoo in Argentina," he said. "Right now, we're working on building a condor emergency clinic at the south rim of the Grand Canyon because the official facility is about a six-hour drive. This way if a bird is injured or found for any reason, it'll have somewhere immediate it can go. It'll be a 10-minute drive to help rather than a six-hour drive."
For more information, visit birdman.tv.