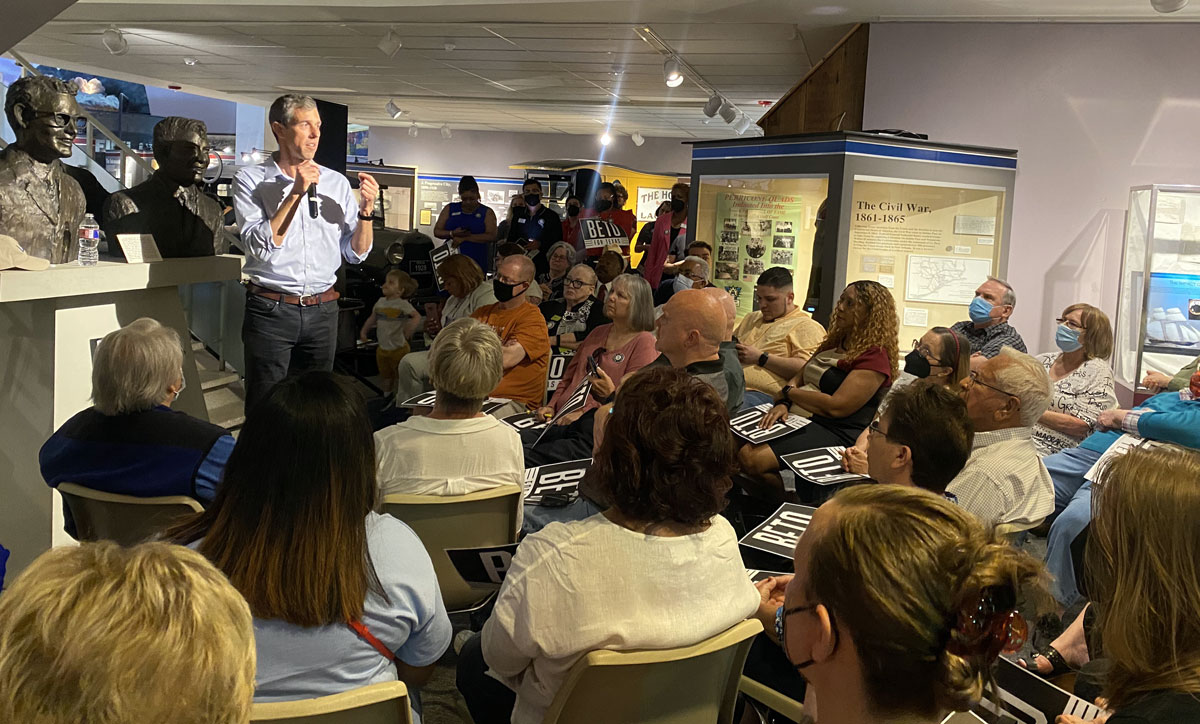 Democratic gubernatorial candidate Beto O'Rourke held a town hall meeting at the Museum of the Gulf Coast in Port Arthur, April 4.
The town hall was open to everybody and college students received a campaign T-shirt by showing their student ID's.
Port Arthur Mayor Thurman Bartie and Jefferson County Sheriff Zena Stephens. O'Rourke related personal encounters he had with them.  
"You have some really special people who are leading the way in this community here and I am honored to be among you," O'Rourke said.
O'Rourke spoke about his beliefs and changes he hopes to see in Texas communities, including bettering the education system, increasing Medicaid and increasing jobs for the citizens of Texas. He also addressed education.
"Here is my proposition, if we want to retain the best and brightest, if we want to draw more of them into the profession, we must pay teachers what they're really worth," he said.
O'Rourke held a Q&A after his speech. Question topics included the legalization of marijuana and the Deferred Action for Childhood Arrivals program. Lamar University student Keila Yanez, Big Spring junior, asked about DACA student tuition.
"Recently I know there has been conversations about banning in-state tuition in Texas for DACA recipients and undocumented immigrants; my question is what would you do about this situation?" she said.
O'Rourke answered that he wants to keep in-state tuition for the DACA "Dreamers" and that, hopefully, we can improve our laws and work together.
O'Rourke said he is proud of the oil and gas companies that have created a lot of jobs, but is looking forward to alternative options, including geothermal energy that will bring more jobs.
"Over in Beaumont, Lamar University, they are pioneering in the field of geothermal technology," O'Rourke said. "There are more than a million jobs that are waiting for us to claim if we will just show the leadership that we need."
Sheriff Stephens stressed the importance of voting and her support for O'Rourke.
"Reform doesn't matter, if you don't go up and down the ballet and change what the chambers look like in the house and the senate," she said.