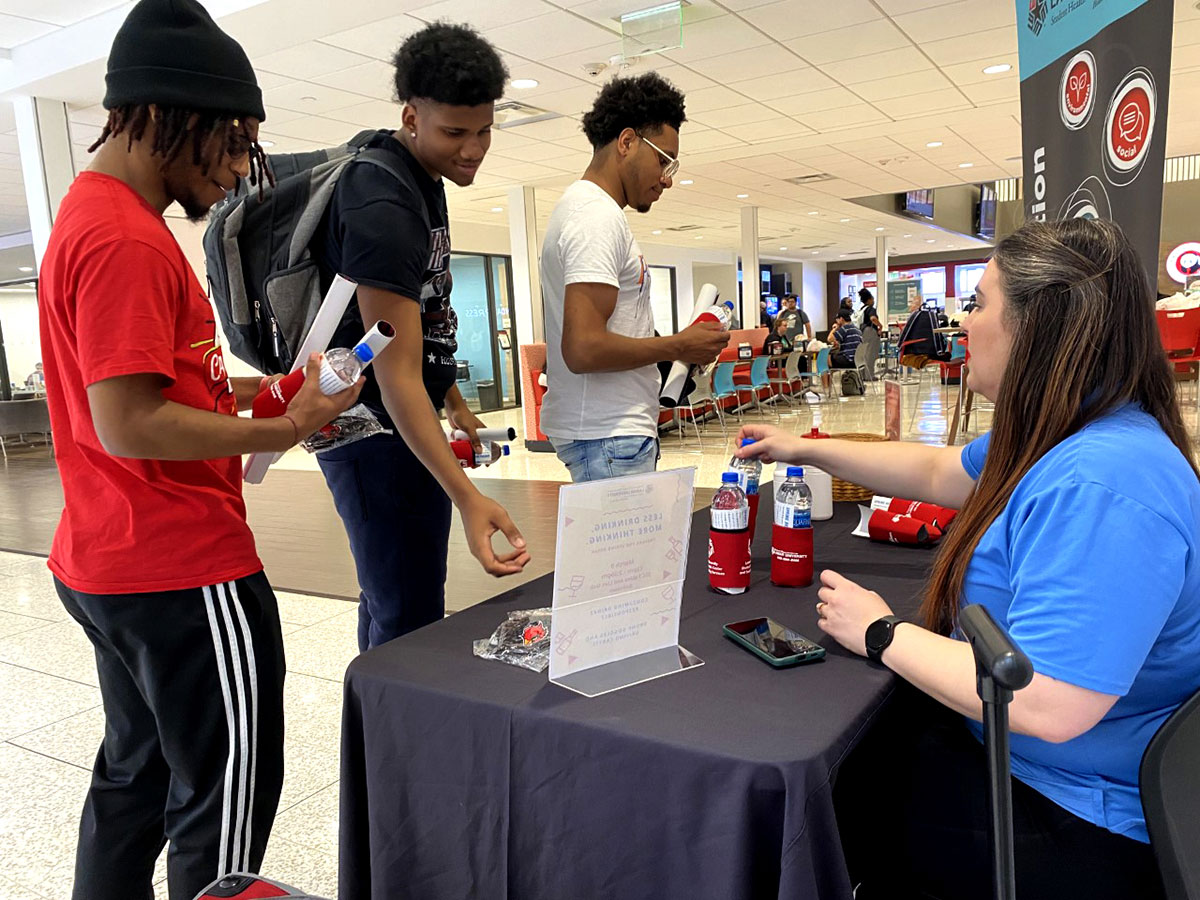 Lamar University's Wellness Wednesday events, createdand hosted by the Student Health Center, work to educate students about mental wellness.
 In 2020, Marie Murray, assistant director of health education services, said the idea grew from an online class during the COVID-19 lockdown.
 "We wanted to start doing a program that was a regular occurrence for students where we could provide wellness information," Murray said. "We knew when students came back on campus, we wanted something that was easy to transition. But it was really meant as a regular way to reach out to students and provide wellness information."
 For each Wellness Wednesday, Murray said she and her peer health educators, called Healthy Cards, brainstorm ideas for topics and spend time researching them.
 "We will sometimes look at what other universities have put together," she said. "A lot of it is going to be from sources, whether it's the CDC or Mayo Clinic. It just depends; it's never one specific place that we're looking at."
 Some topics are federally mandated, such as alcohol safety, sexual assault and bystander intervention, Murray said.
 "But other than that, they all come from my students," she said.
Previous Wellness Wednesday events have covered how to recognize signs of an unhealthy relationship and drinking responsibly during spring break.
 The Wellness Wednesday event held March 2 in the Setzer Student Center covered alcohol safety. Healthy Cards discussed ways for students to stay safe around alcohol, such as drinking water, eating beforehand, setting a drink limit, and being in good company who will not engage in peer pressure.
 "Alcohol use in general is still an issue on college campuses," Murray said. "Because it's such an issue, we want to make sure that we're promoting a safe space for students."
 Participants received handouts with information and free water bottles.
 "It's a kind of quick, easy way to promote thinking about staying healthy, and it's nice for students that don't drink (or) can't legally drink, too, to educate them while also still giving them something to take away," Murray said.
The next Wellness Wednesday events scheduled are "Zen Zone," on March 30, and "Stand Up Against Sexual Assault," April 6.
 For more information, visit the Wellness Wednesday website.