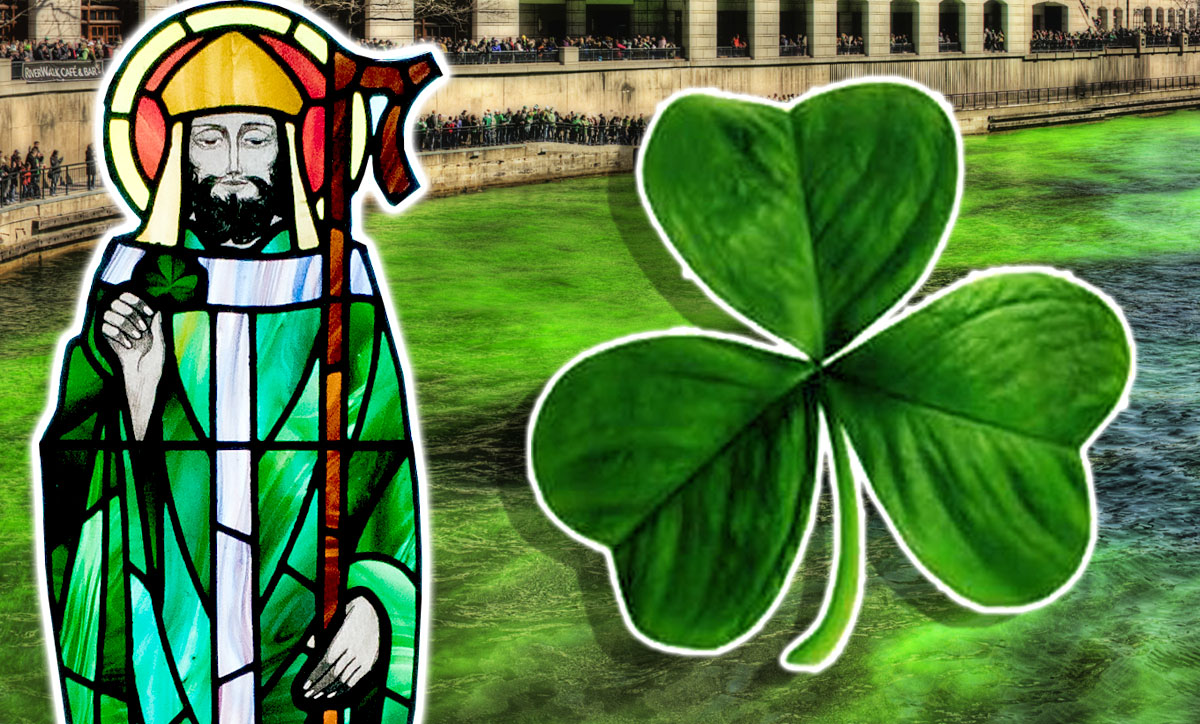 Put on your finest emerald threads, grab a green beer and be on the lookout for mischievous leprechauns, it's Saint Patrick's Day. No matter your heritage, it's the one day a year everyone is Irish. You may wonder why we wear green? What's with the shamrock? Is there really a Saint Patrick? Is it just an excuse to go to a parade or go to a party? What is the Irish connection in Texas?
Many of the traditions Americans practice today became prominent after Irish settlers landed on our shores. Wearing blue was originally the tradition during the national holiday of Ireland. However, Irish-Americans gradually transitioned from blue to green in recognition of their homeland, otherwise known as the Emerald Isle, and Ireland's national plant, the shamrock. According to Irish folklore, wearing green also keeps the wearer hidden from leprechauns who are looking to pinch people.
The shamrock and Saint Patrick are closely associated. Saint Patrick, the patron saint and national apostle of Ireland, is credited with bringing Christianity to Ireland in the fifth century. According to legend, Saint Patrick used the three leaves with a single stalk of the shamrock to explain the Holy Trinity, and it is also said he drove all the snakes out of Ireland.
The date of Saint Patrick's death, March 17th, became a national holiday celebrated with religious services and feasts. Irish-American immigrants, wanting to celebrate their roots, have been credited with the holiday as we know it today. Boston's first St. Patrick's Day parade was in 1737, followed by New York City in 1762.  Chicago began dying its river green in 1962.
Texas history also has deep Irish roots. According to John Brendan Flannery's book "The Irish Texans," in 1822, William and James McFaddin families moved from Louisiana to settle along the Trinity River in Atoscosita, which is present-day Liberty — not the Atascocita sub-division located adjacent to Lake Houston in Humble. During Texas' colonization, Irishmen James Power, James Hewetson, John McMullen and James McGloin founded the settlements of San Patricio and Refugio in South Texas between 1828 and 1829, according to the Institute of Texan Cultures at San Antonio.
In 1890, Shamrock was established as a post office out of the home of an Irish sheep rancher, George Nichols. The city of Shamrock, located in the Texas Panhandle, was incorporated in 1911. Located along the historic Route 66, Shamrock is also home to a piece of the Blarney Stone from Ireland's Blarney Castle, according to the city's website. Legend has it kissing the stone will bestow the gift of eloquence and persuasiveness.
For Lamar students this year St. Patrick's Day falls smack dab in the middle of spring break. Put on your green and raise a glass, there are no classes to worry about on March 18.