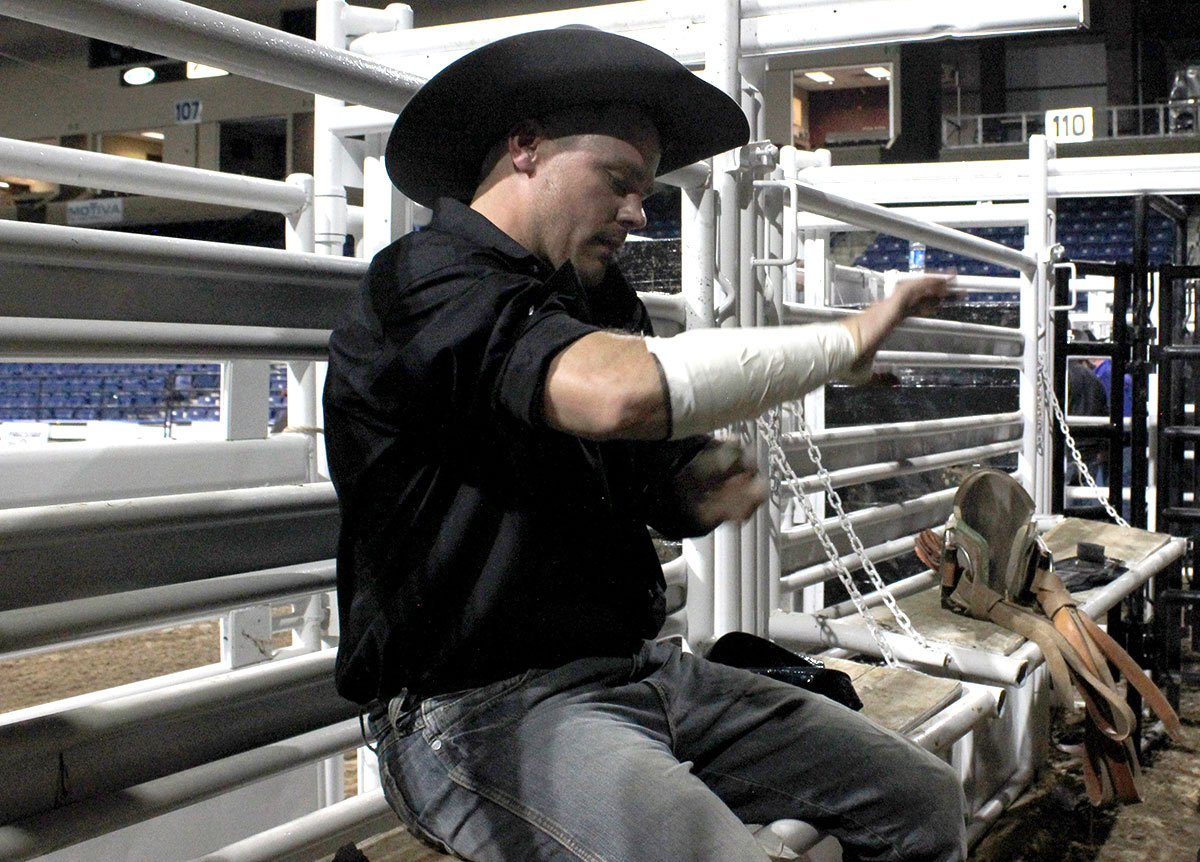 Bull rider Kaleb Fusilier is back in the saddle after 10 years away from the sport.  The Opelousas, Louisiana native, returned to bull riding in January and performed for rodeo fans at Beaumont's South Texas State Fair Saturday afternoon.
Fusilier said he stepped back from the bull riding a decade ago to get married and rise a family.
"I started working, got married, had kids ­– that takes a toll," said the 32-year-old who previously competed on the high school-level. "My kids are old enough now where if they want to compete, they can."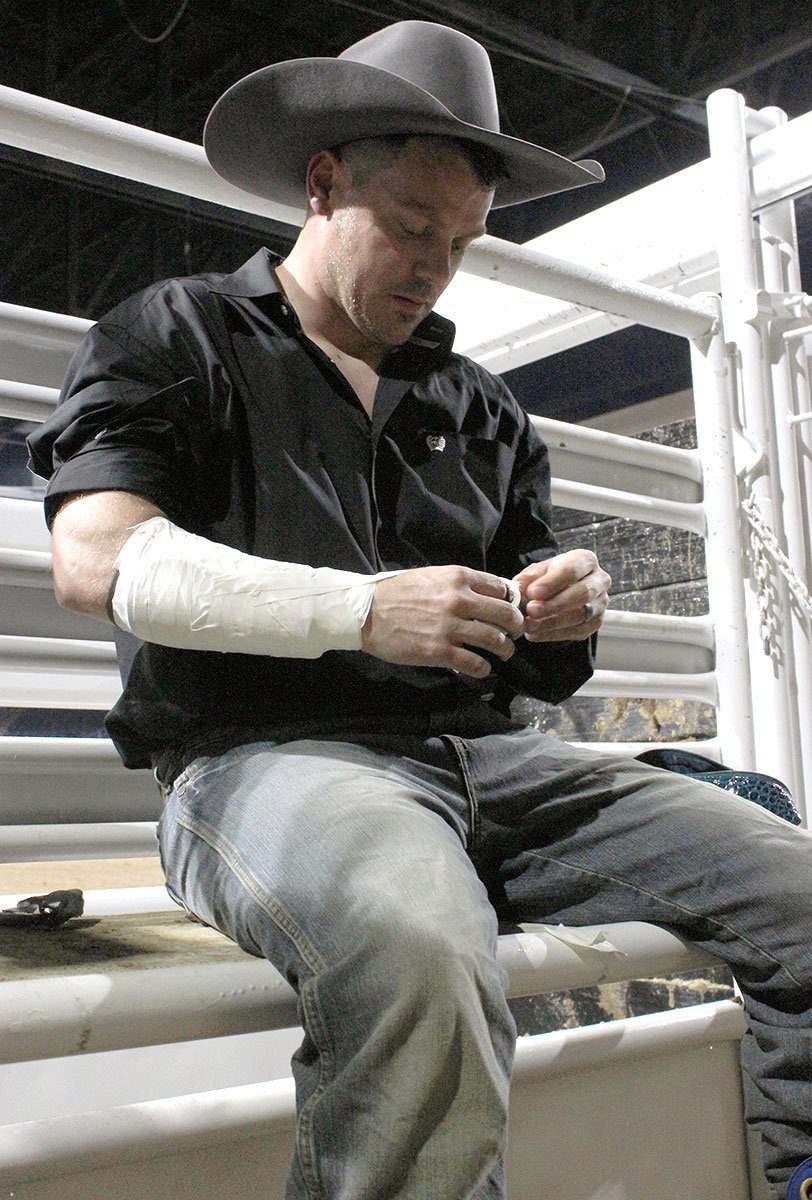 Fusilier's son was his inspiration to return to the arena.
"My little boy started riding sheep, and me being around it I was like I need to get back into it." 
He said he also missed the people and the camaraderie. The father of three and his wife had a "big time" conversation about him reentering the notoriously dangerous sport.
"You don't do this and not get hurt; it hurts every time you get on." But something unexplainable draws the full-time refinery working back into the chute, "I can't explain it, I can't explain it to my own wife, but we do it, we do it every weekend, and we have fun doing it."
The 79th South Texas State Fair sponsored by the Young Men's Business League is currently in full swing through April 3 at Ford Park. Visit www.ymbl.org for the full list of rodeo events and ticket prices.