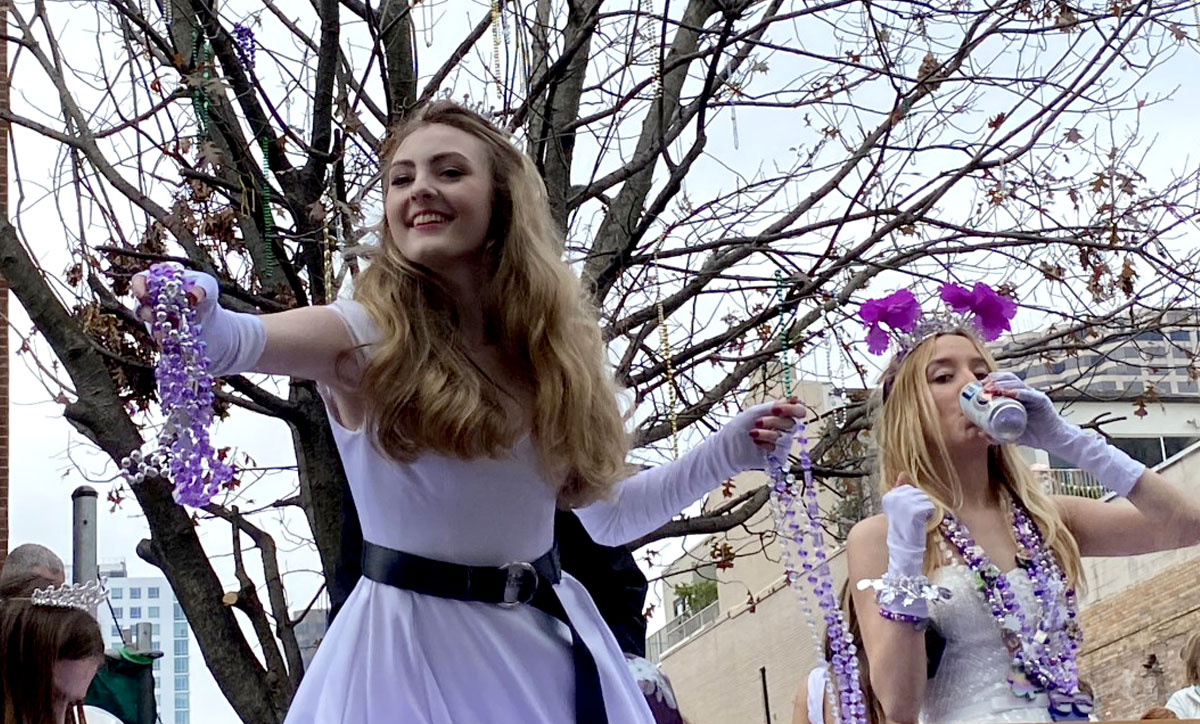 Showcase of Southeast Texas performs in NOLA
The Showcase of Southeast Texas, Lamar University's marching band, traveled to New Orleans to perform in the Krewe d'Etat parade, Feb. 25. The band hadn't performed at Mardi Gras in more than two years due to COVID-19, so this was a lot of people's first time, including mine.
The trip was a really great opportunity to have fun with the band and be in a parade, which involved marching for around three miles. I play the tuba, so imagine having to carry a 30-pound instrument while marching and playing music at the same time. Moreover, I'm the shortest person in my section at five feet, so keeping in step with tall guys is not easy. It was brutal, but incredibly worth it.
The parade lasted for about two hours and the evening weather was freezing, at around 50 degrees, but we were wearing our uniform long pants with jackets, so none of us felt cold after too long. During the parade, we reached passed under a huge bridge. Our band director told us that by the underpass we were 75 percent done with the parade. I remember audibly cheering, while the other guys in my section were relieved and ready to be done.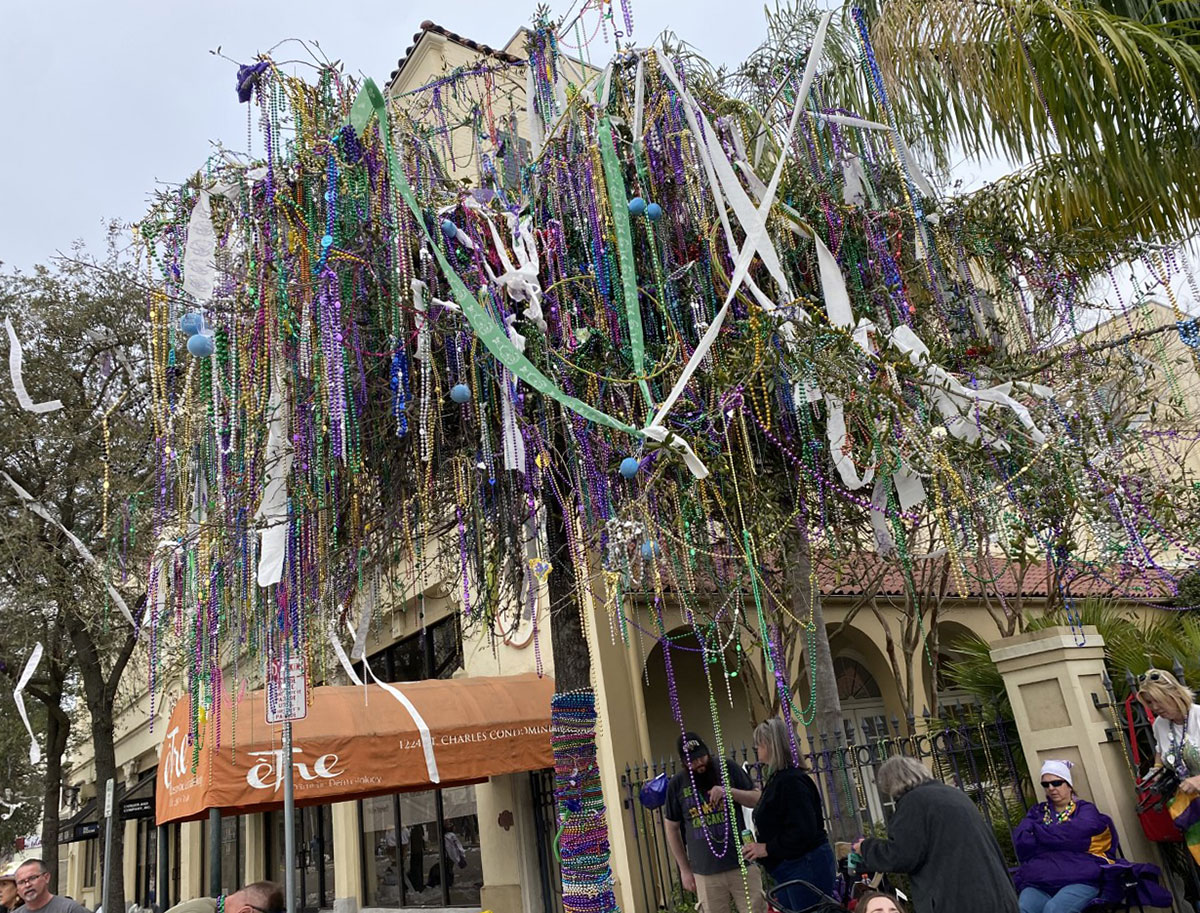 After it was over, we had a whole day dedicated to relaxing and sightseeing. I went with some of my friends to the French Quarter eager to see some of the parades — and not have to perform in any. We watched the Krewe of Iris parade on Uptown New Orleans. The floats were fantastic and had beautiful colors and designs. The parade floats were themed around Iris, the Greek goddess of the rainbow. There were people dressed up as flowers and decked in purple, pink and green costumes.
I ended up getting a huge haul of beads, and several hit me in the head while I wasn't looking. The crowds were energetic and would even try to tug the beads away. There were multiple occasions where I caught a bead mid-air, but someone would quickly snatch the other half and yank it out of my hand. And I was not about to get in a fight with someone for beads.
We got a bite to eat and sat on the curb while we watched the Krewe of Endymion parade. Where the Krewe of Iris parade seemed to cater to all ages, Endymion catered more towards adults, with alcohol and more adult humor.
New Orleans is a lively city, especially during Mardi Gras. As long as you don't mind someone either drunk or high within six feet of you and being ankle deep in trash from the parade residue, the Crescent City is the place to be.