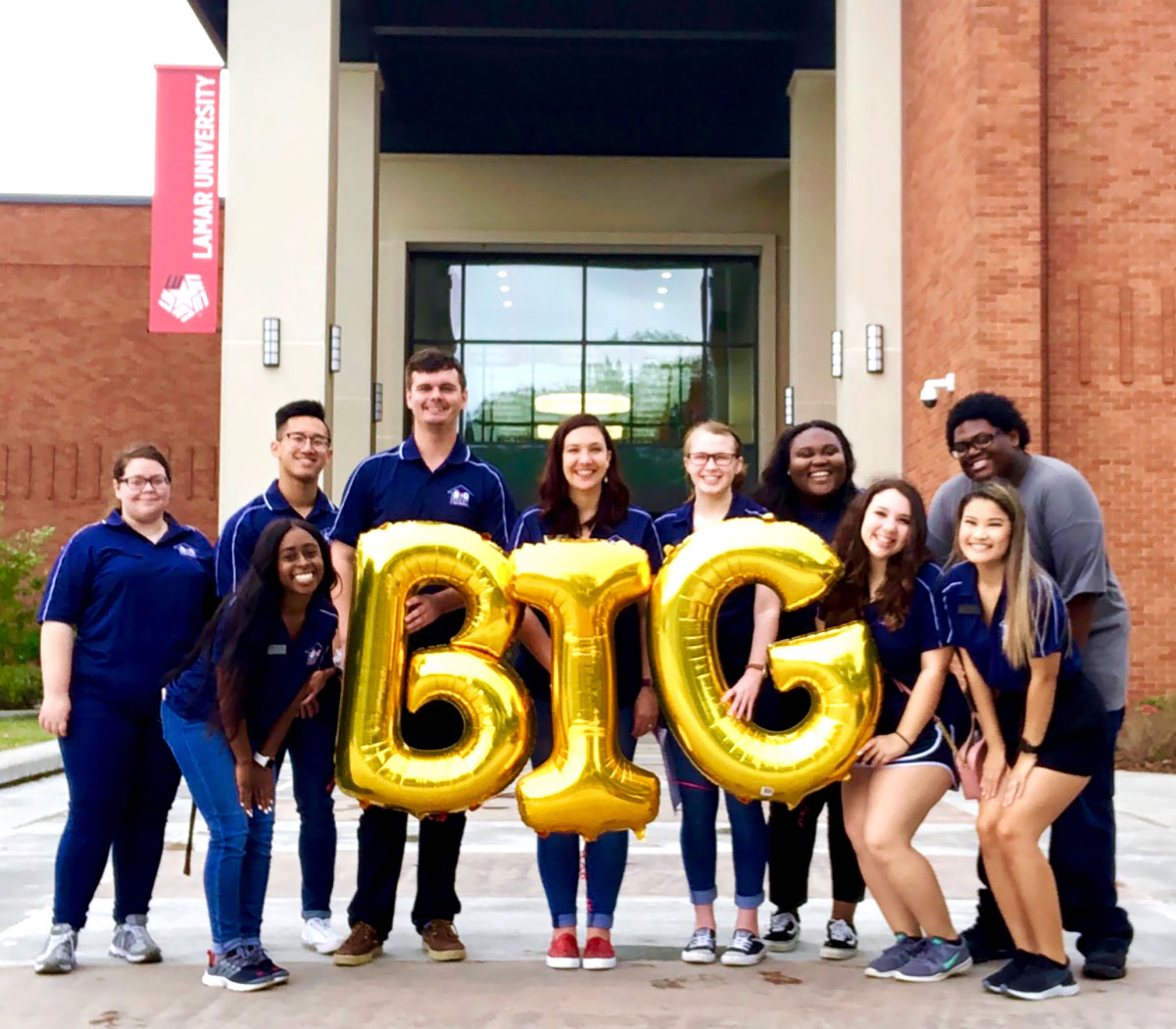 The Big Event community service day will be Saturday, April 2 starting with registration and check-ins at 8:30 a.m. in the A5 Montagne Center parking lot hosted by New Student Leadership and Programs.
"The Big Event is the biggest student-run one-day project where LU students can come together to say thank you to southeast Texas through community service,"  Brandie VanZanden, director of the NSLP said.
Students participating are assigned to teams with other volunteers to help any one of the various projects in the community such as the Beaumont Children's Museum, The Art Studio, Inc. and other nonprofits within the community.
Volunteers need to be dressed appropriate to the organization they are registered for — some groups may cleaning and performing physical work. Teams will be dismissed with their team to their assigned project around 9 a.m. where they will stay until around 1 p.m, VanZanden said.
Registered volunteers will receive a free t-shirt and breakfast while supplies last.
Those who have not registered and want to be part of the event can still show up to volunteer however they may not receive any items like the free t-shirts.
"Our Lamar University event is modeled after The Big Event created by Texas A&M in 1982," Emily Robinson, Student Director for the Big Event said. "The Big Event started in Spring of 2017 and takes place every Spring Semester."
VanZanden wanted to bring more service events to students and brought the Big Event to Lamar in 2017, Robinson said.
"The event is a chance to meet other people and see the ways they give back to the community by listening to stories and seeing their projects help those in need," she said. "We have been very successful every year– we are always hoping to have more students and volunteers so we can help more project sites."
The Big Event is planned by volunteers within the committee of students and this will be the 6th annual event.
"The Big Event is a great way for students to give back to the community, have fun and gain volunteer hours," Robinson said.
Students can still register at  www.lamar.edu/bigevent. The event is open to all Lamar alumni, students, faculty, and staff.