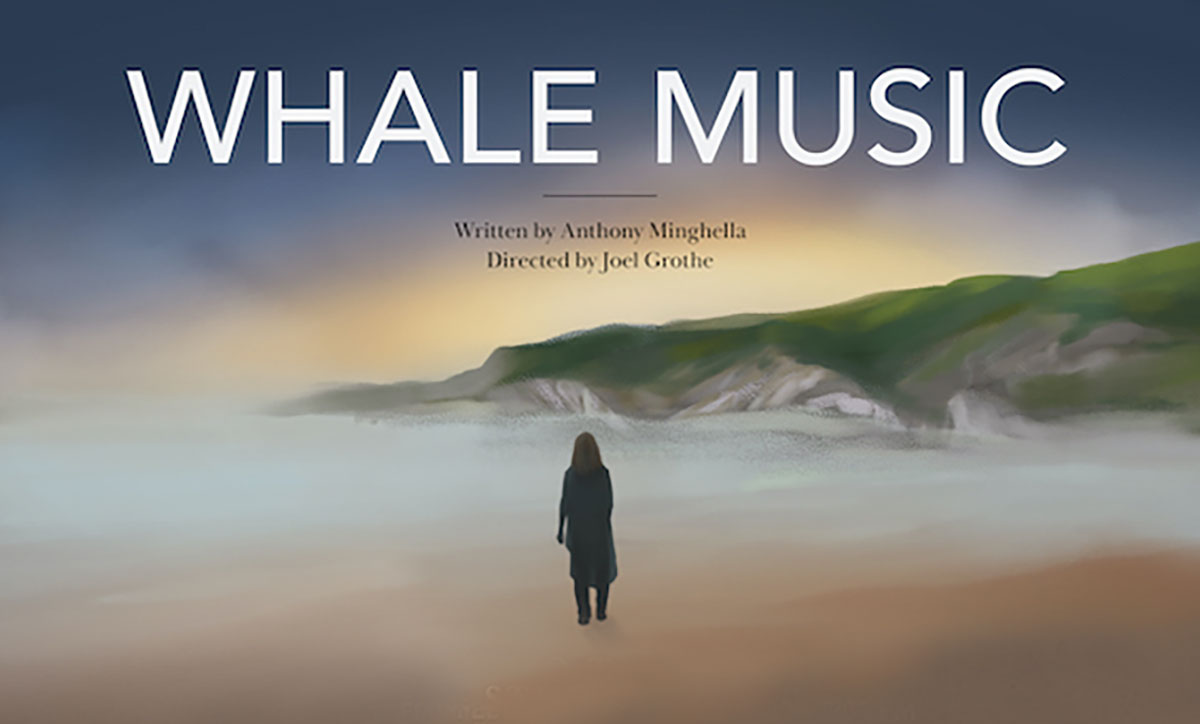 Somewhere beyond the seashore on the Isle of Wight, five women come together to find love, joy and everything in-between.
Lamar University department of theatre and dance's production of "Whale Music," which opened Feb. 17 and continues Feb. 25-27, is an excellent story of friendship and nostalgia, as one character grapples with a tough decision needing to be made.
A newly pregnant Caroline (Josie Landry) returns to her home in the English Channel and moves in with the housekeeper, Stella. (Kaylee Lambert). Caroline reunites with her childhood friend Fran (Janely Alvarez) who guides her through her pregnancy. Throughout the play, Caroline is faced with a decision whether to keep her baby, have an abortion or give it up for adoption. Stella and Fran are polar opposites to each other. Stella, in one extreme, messes with men's heads and gains independence within intercourse. Fran, on the other hand, is the exact opposite. With a daughter of her own, she feels that motherhood is most suited to her, and that's all she'll ever be. Caroline acts as a happy middle between the two and is the reason for their friendship. Through Caroline, Fran and Stella find a reason to be friends, or at least frenemies. Act 1 solidifies the friendship between the three, and acts as a driving point towards Caroline's decision.
In Act 2, the play introduces university teacher and Caroline's roommate, Kate (Dominique Roman) and her girlfriend, D. (Juliana McManus). Both Kate and D are introduced as real world counterparts that break the immersion of Caroline's intended escapism. As a past figure in Caroline's life, Kate reappears as another option — to raise the baby together as a couple. Even though Kate has a girlfriend, she still is attached to Caroline emotionally, and it's clear there are  romantic inclinations, which doesn't go unnoticed by D.
The play spans the women's time together through Caroline's pregnancy as she struggles with her decision. "Whale Music" expresses Caroline's past and newly formed relationships. It is a beautifully written story of women's feelings of oppression and sexism.
The play overall is full of great acting from all of the characters, adding believability and realism. Each of the actors has great chemistry that shows through their dialogue and facial expressions. We truly feel we are watching a group of friends have a girls day out at the beach. It is an accurate portrayal of genuine friendship.
The amazing set, designed by Liz Freese, looks as if the stage is underwater and the characters are walking along the ocean floor. It truly pulls the audience into the story. The videography and music by director Joel Grothe is also a fantastic touch.
Most effective is a projection as Caroline sits on the shoreline, watching children ride on their bikes along the sand. It accurately portrays the feeling of nostalgia Caroline has toward her childhood. She has returned a different person than when she left, feeling more in touch with her friends in her childhood home than her parents throughout her pregnancy.
"Whale Music" is an excellent showcase for Lamar's talented core of female actors.
Show times are Feb. 25-26 at 7:30 p.m. and Feb. 27 at 2 p.m. Ticket prices range from $7-$15.
For tickets, visit lamar.edu/lutdtix.