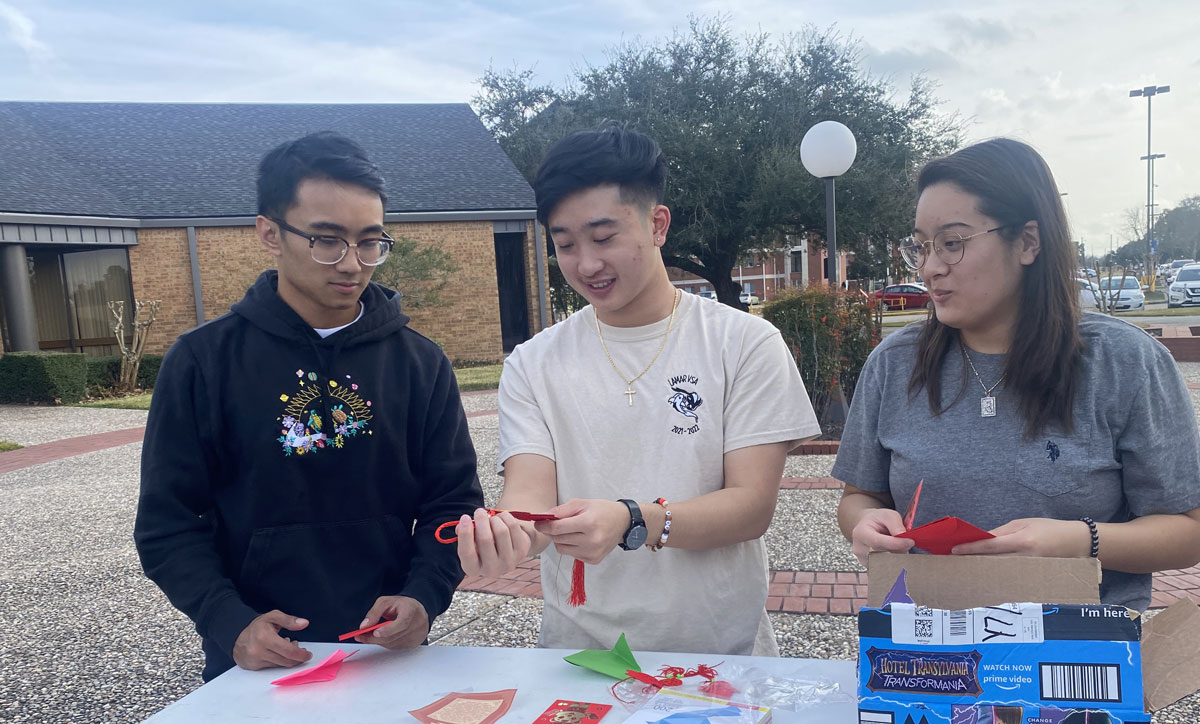 The Vietnamese Student Association (VSA) and Society of Asian Scientists and Engineers (SASE) are partnering together to organize Lamar's first Asian Night Market on February 8th from 5-7 p.m. in the Baptist Student Ministry courtyard.
"All across Asia (specifically Vietnam) there are markets rather than grocery stores and the atmosphere is just unbelievable. I wanted to replicate that the best we could through promoting small business vendors, food trucks, and live dancers and performances," Dion Tran, VSA president, said. 
Tran says there will be food vendors from Rudy's Kabobs and Sachi's Cakes and Dessert Lab. There will be a traditional lion dance performance and the Indian Student Association was also asked to participate by performing their dances.
"The dance is performed around the time of Lunar New Year, and it's rumored to bring good luck and fortune," Tran said. 
Kelvin Elgar, SASE president, says that there are not many purely Asian-based events at Lamar University. They had gotten inspiration for the event from India Night in November 2021.
"We would appreciate if the Lamar Community would come out and celebrate the Asian culture with us," he said.