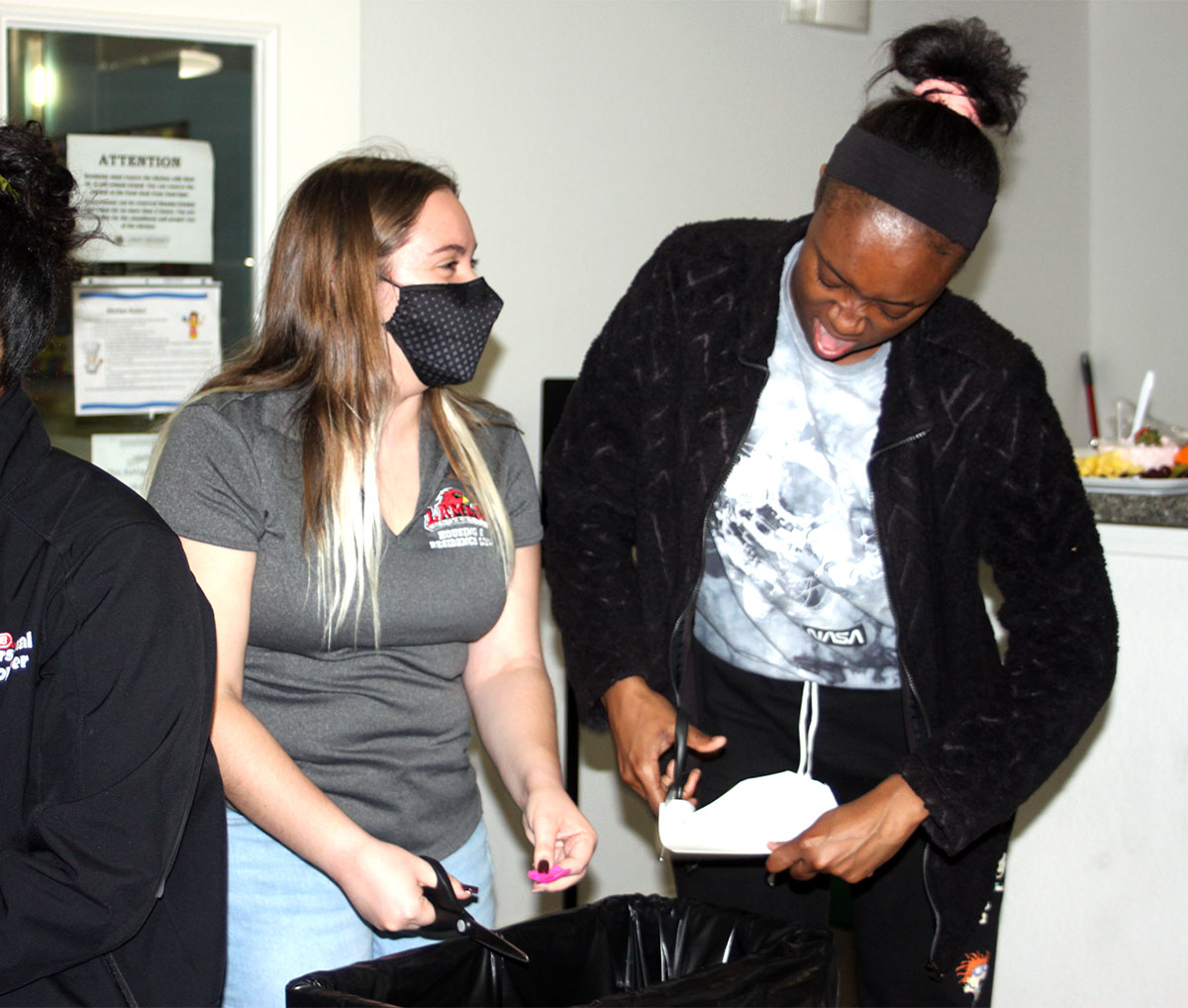 The resident assistants at Monroe Hall took a different approach to Valentine's Day this year for students by creating the Cut Your Ex Out, Feb. 17, event to help students relieve stress, get free food, have fun and socialize at the same time.
RA Michaela Layman, Orange senior, said they created the event to promote social interaction, to let dorm residents get to know one another better, and to have a positive experience during the week of Valentine's.
"Valentine's Day is a very, very popular event and I know not everyone has a Valentine's," Layman said. "We wanted to give students an outlet, so we thought we could celebrate releasing our stressors in our lives, like school or homework, instead of thinking about the downsides of Valentine's Day."
Students were invited to bring something to shred, such as old homework, a picture of exes, and other items.
The free food included fruit, vegetables and boneless wings.
"I enjoyed the event and it was a great time to get out of my room and hang out with my fellow peers," Laquasha Batson, Jasper junior, said, "I think that the activity has definitely helped me de-stress, you know, from studying and life, and it felt pretty good."
Psychology major Destiny John, Dallas senior, said she wished she'd brought something to shred.
"I initially just came here for the food, and I don't have nobody's picture to cut up, but I feel like it would help me if I did," she said, "I might try to get some of my homework, though, since I read we could bring that."
To learn more about RA events which are open to all students or to request information, visit https://www.lamar.edu/admissions/student-life/housing-residence-life.html