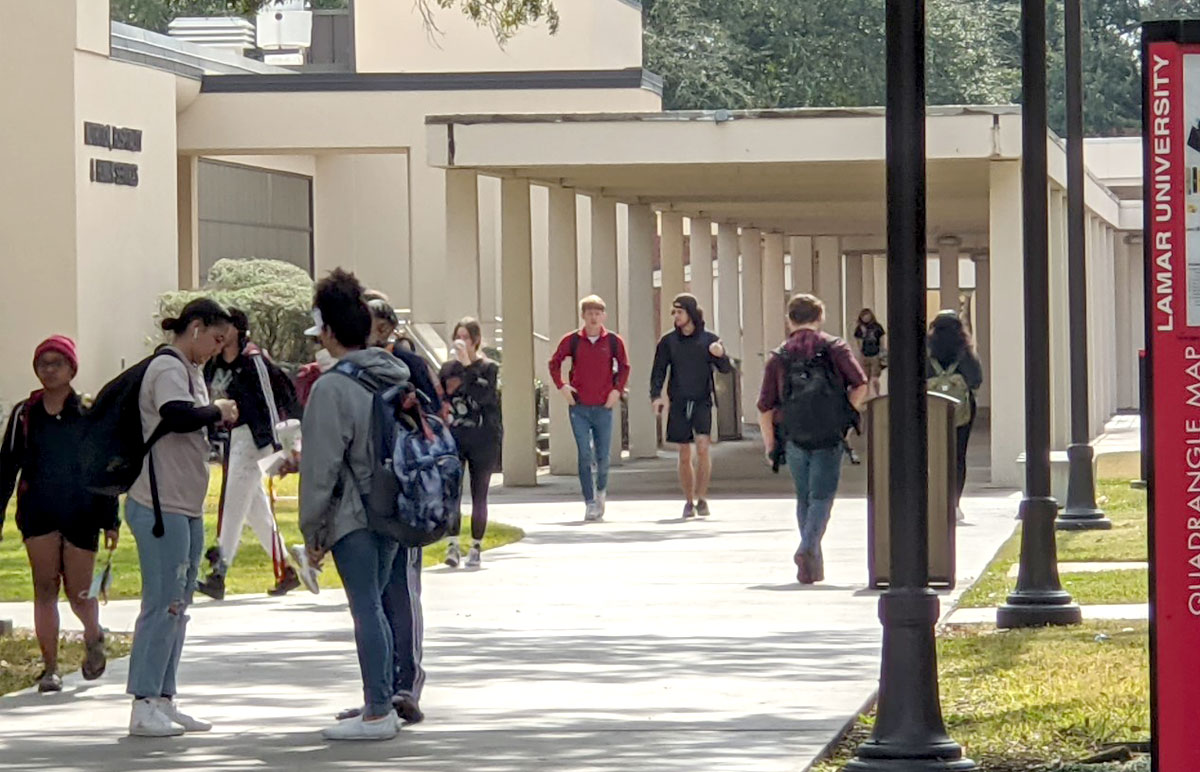 Lamar University's spring 2022 enrollment is 15,796 students, up from 15,629 students in spring 2021. The number is expected to grow as students enroll in more eight week courses, Katrina Brent, LU assistant provost of enrollment management, said.
LU president Jaime Taylor said he thinks a big bright spot for the university's growth is international students.
"There is huge growth in international students, both in the fall and the spring," Taylor said. "If I'm correct, it's unusual to see that kind of growth in the spring. I've interacted with these international students and they seem incredibly happy here. It seems like Lamar University is a perfect campus for international students. I think this is an area we can continue to grow in."
Brent said that the university is up 400 international students compared to last year.
Taylor said he wants international student growth to continue as students can learn about different countries and cultures without having to travel.
While students want more in-person classes, Brent said residential enrollment is about flat compared to spring 2021 (14,323).
Additionally, distance learning continues to grow despite in-person instruction making a return.
"We're continuing to see students want to be back on campus," Brent said. "We're hearing it throughout our undergraduate advising center — students wanting to take the campus courses. Student engagement is doing a great job of putting on amazing events throughout every week. You walk through the Setzer Center and it's full."
One of the efforts to boost undergraduate freshmen enrollment is the upcoming LAMARdi Gras which will serve as both a recruiting event and academic showcase.
Another area where LU is looking to expand is the Texas Academy for Leadership in the Humanities. TALH is a program, starting with 11th grade, where selected students can finish high school on a college campus and also get two years of college credit.
The Academy gives students degree plan options, or pathways that allow students to choose what field of study they want to be involved in.
TALH students also have the option to live on campus or live at home, as long as they are within a 30-mile radius of LU.
Taylor said while universities outside of Texas are struggling, Lamar and other Texas schools are growing. 
For more information about LU's enrollment and demographics, visit lamar.edu/about-lu/dashboards/interactive-enrollment-dashboard.