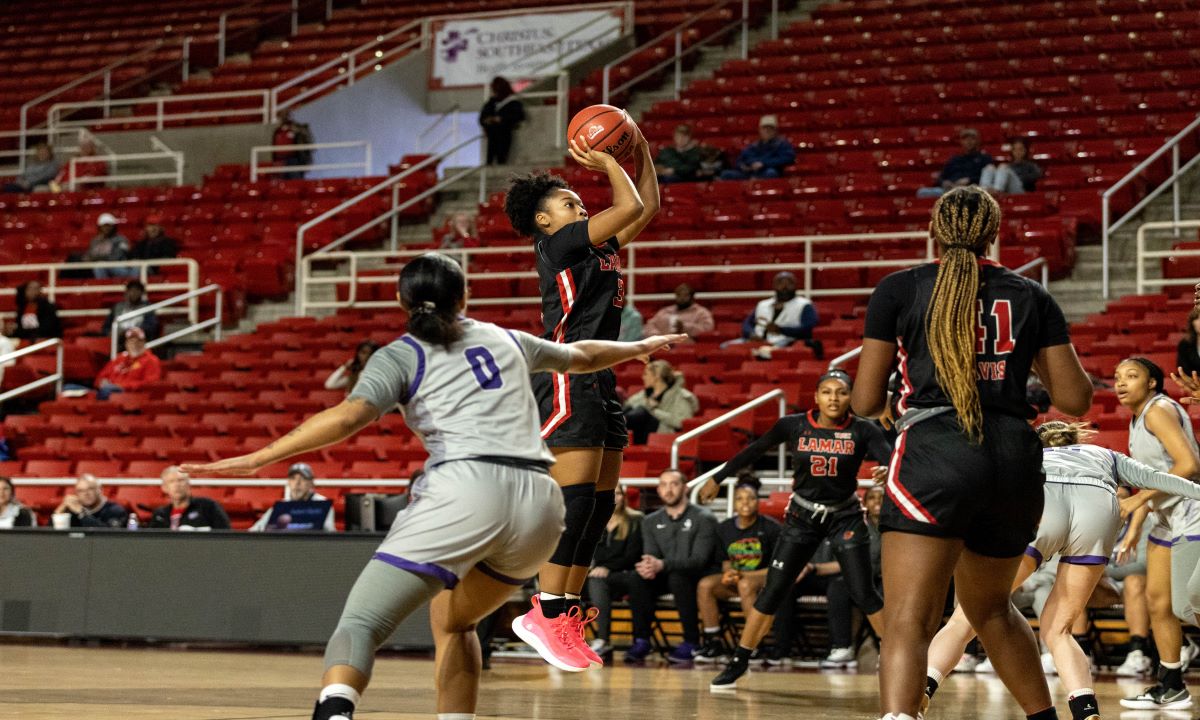 Lady Cards stunned on Senior Day
The Lamar University womens' basketball team was stunned in the final minutes of their contest against Tarleton State, losing 67-64 in the Montagne Center, Feb. 26.
The meeting between Western Athletic Conference opponents was tightly contested throughout. The Lady Cardinals fell behind to begin the game, but battled back and held a 16-15 lead after the first quarter.
While Lamar led for much of the second frame, Tarleton State was able to mount a comeback thanks to a 15-4 run. Heading into halftime, Tarleton held a seven-point lead, 32-25.
Despite an effort by the Lady Cardinals, the TexAnn's still remained ahead, 44-36, at the end of the third quarter.
The Lady Cardinals finally surged back to begin the fourth quarter as senior guard Angel Hastings made back-to-back three-pointers. Lamar scored 28 points in the final period, bringing the game within one possession several times. However, they were never able to retake the lead, eventually falling to Tarleton, 67-64.
Hastings finished with a team-high 19 points, including four three-pointers. Freshman Akasha Davis posted 13 points, followed by Malay McQueen's 10 points.
Lamar's recent skid continues as they fall to 6-9 in WAC play, dropping them into ninth place in the conference standings.
The Lady Cardinals host their final home game, Feb. 28, against Abilene Christian. Tip-off is scheduled for 6:30 p.m.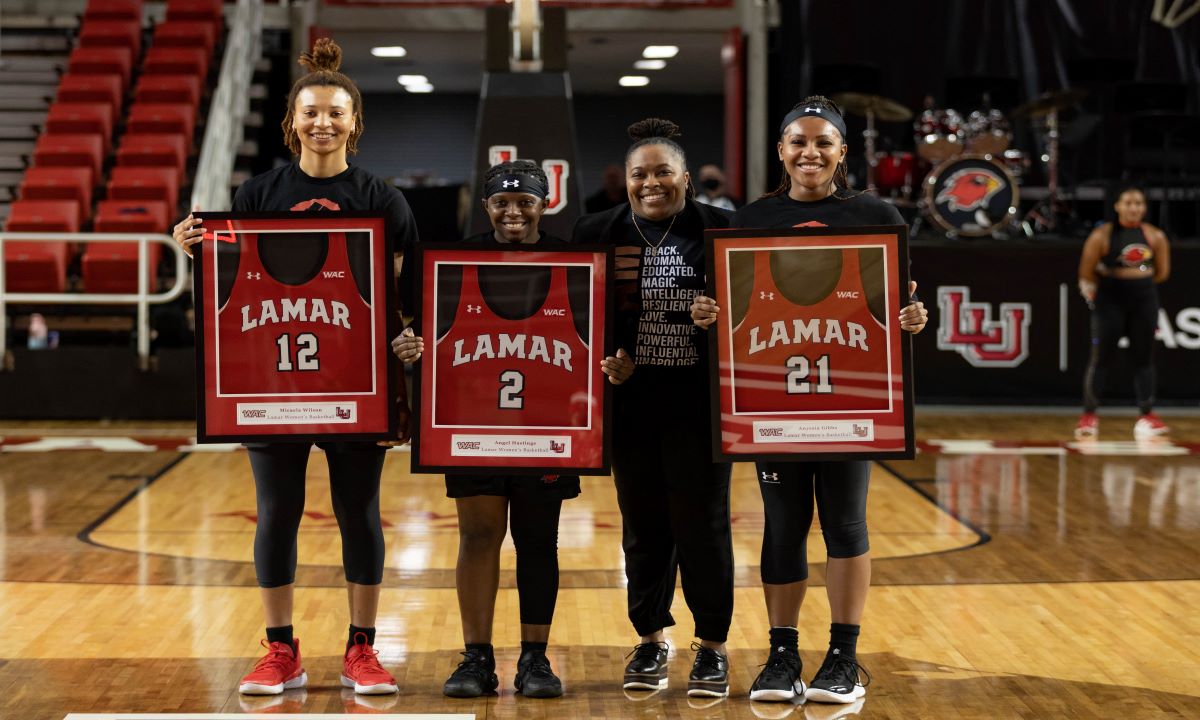 Lamar mens' basketball can't come back against Tarleton
Lamar University mens' basketball couldn't snap their losing streak, falling 57-49 to Tarleton State on the road in Stephenville, Texas, Feb. 26.
Tarleton opened the game with a 16-9 run. The Texans' hot shooting didn't continue, but their defense created scoring opportunities – Tarleton scored 18 points off turnovers in the game.
At halftime, the Cardinals trailed the Texans, 31-20. Lamar shot just 38 percent from the field in the first half, also making just one of their eight three-point attempts.
LU began to turn things around after the break. The Cardinals went on a 25-7 run across most of the second half, bringing them within three points. The Cards shot 57 percent after halftime, converting three out of six three-pointers. While Lamar nearly tied the score in the final minutes, another late-game collapse resulted in a 57-49 loss.
LU falls to 2-25 on the season and 0-16 in Western Athletic Conference play.
Lamar's next contest is a meeting with the University of Texas-Rio Grande Valley. The game is scheduled for 7 p.m., March 2, in the Montagne Center.