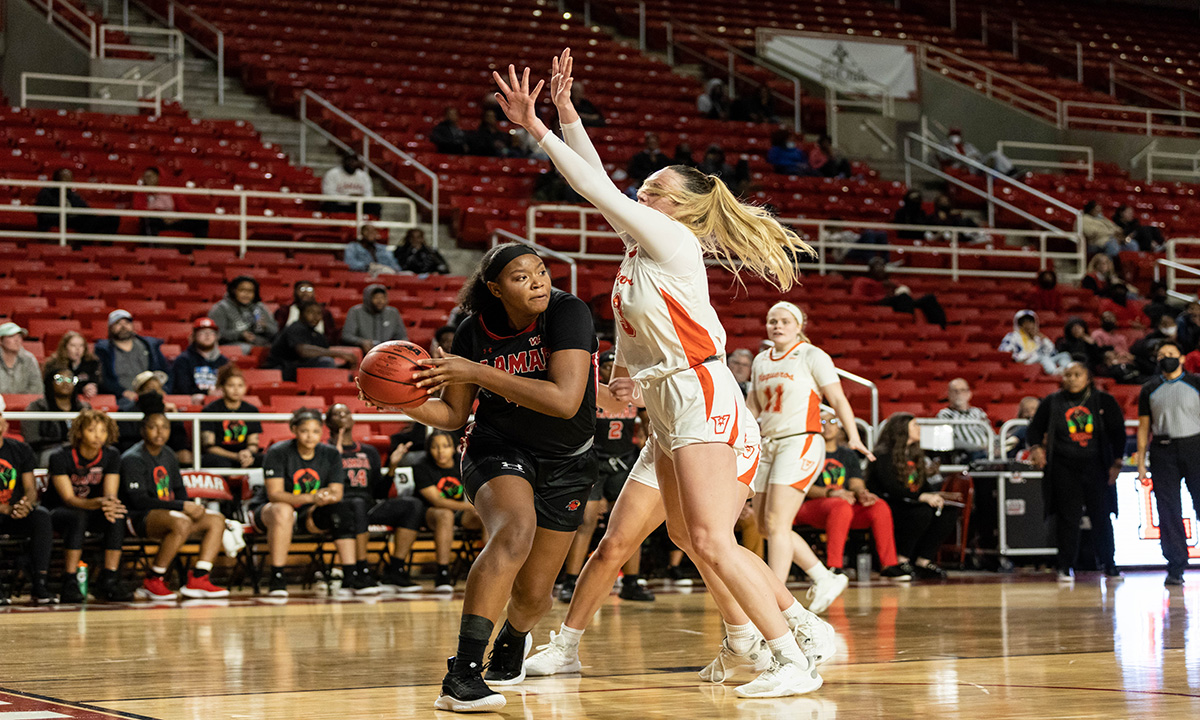 Lamar University's women's basketball team defended their court with a 53-39 win against the University of Texas-Rio Grande Valley, Feb. 3, in the Montagne Center. 
The Vaqueros started the night hot, shooting 7-13 on field goals in the first quarter. Lamar struggled to begin the game by comparison, only hitting 5 of their first 15 shot attempts. UT-RGV led 15-10 at the end of the first quarter. 
The Lady Cards created an advantage by forcing turnovers, scoring six points off steals in the second quarter. The LU defense also held UT-RGV to just four points in the quarter. By the end of the second, Lamar led 23-19.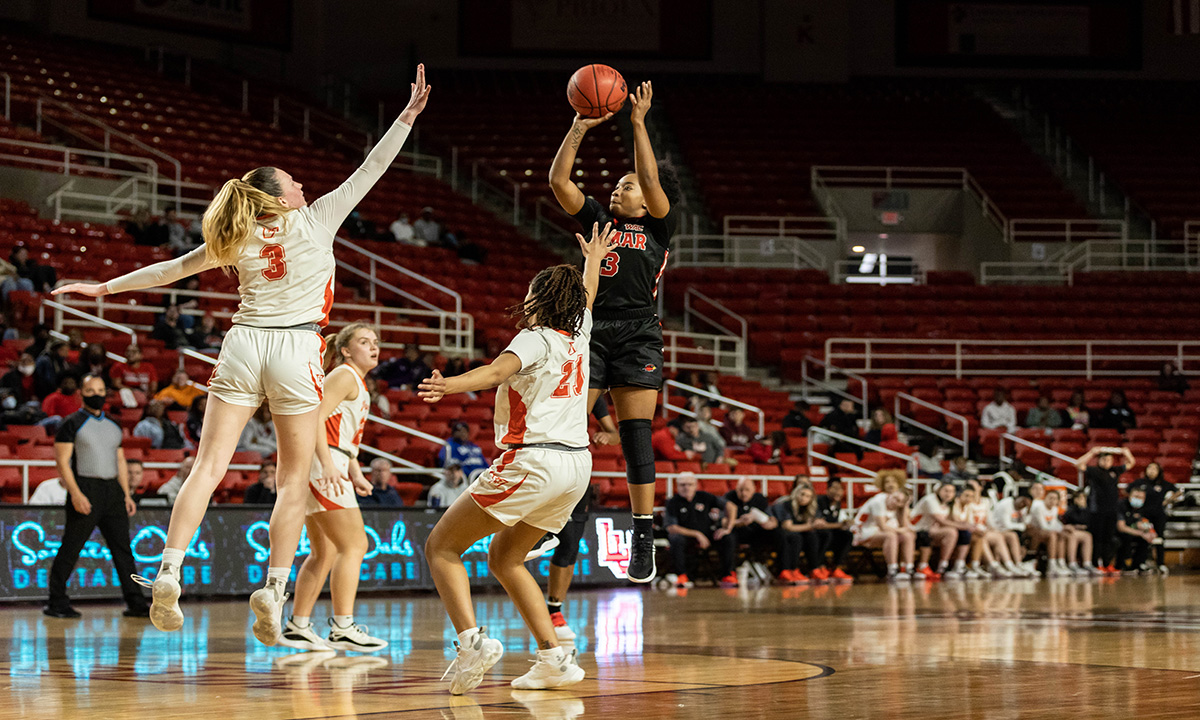 The Lady Cards maintained the lead coming out of halftime thanks to sophomore Sabria Dean's seven-point quarter. Lamar ended the third period still ahead 36-30.
In the last quarter, LU's rim pressure resulted in 12 points in the paint. The Lady Cardinals' scorers combined for 17 fourth-quarter points as they cruised to the win, 53-49.
Freshman Akasha Davis was the Lady Cards' leading scorer with 23 points, followed by Dean with 16 points.
Lamar improves to 6-4 in the Western Athletic Conference, still sitting in fifth place. Their next game is against the California Baptist Lancers, Feb. 10, at 7:00 p.m. in the Montagne Center.