It's finally that time of the year again — the good times will certainly be rolling as Mardi Gras season takes over Southeast Texas. 
As a region with a rich Cajun history, Southeast Texas is home to some of the best Mardi Gras traditions around - you just have to know where to find them. Fortunately, there's great ways to participate in the celebrations while supporting local businesses and the community.
"Mardi Gras kind of gets a bad reputation sometimes," said Jeanine Hebert, who is a member of the Krewe de Cameux. "It's not about getting drunk and partying, it's about the community."
Mardi Gras of Southeast Texas
The biggest Mardi Gras event in the region is the Mardi Gras of Southeast Texas festival in downtown Beaumont. The annual celebration is a four-day affair, running Feb. 24 - 27. There are so many reasons to show up this year, with a little bit of something to satisfy any party-goer.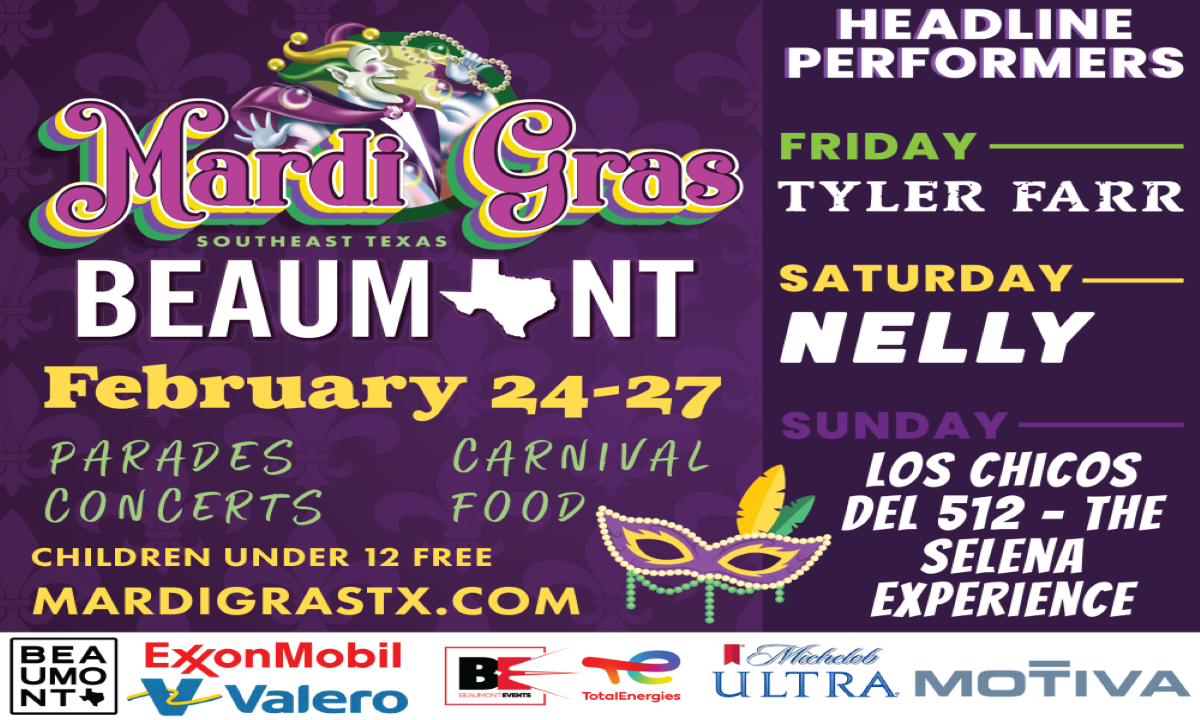 Previously, the annual festival had been held in Port Arthur, Texas. It was held in Beaumont for the first time in 2020, but did not take place in 2021 due to the ongoing coronavirus pandemic. However, the big event is back in 2022.
"For Mardi Gras Southeast Texas, this is our 30th year in business," said Patti Denson, who volunteers with the MGSETX organization. "We moved to Beaumont back in 2020, and this is the second time it's been here."
Mardi Gras of Southeast Texas consists mainly of three things — concerts, parades and a carnival.
Nightly concerts are the festival's most notable attraction. Nightly headliners are as follows:
Marcus Ardoin & 'Da Zydeco Legendz: Feb. 24, 8 p.m.

Tyler Farr: Feb. 25, 10:30 p.m.

Nelly: Feb. 26, 10 p.m.

Los Chicos Del 512 - The Selena Experience: Feb. 27, 6 p.m.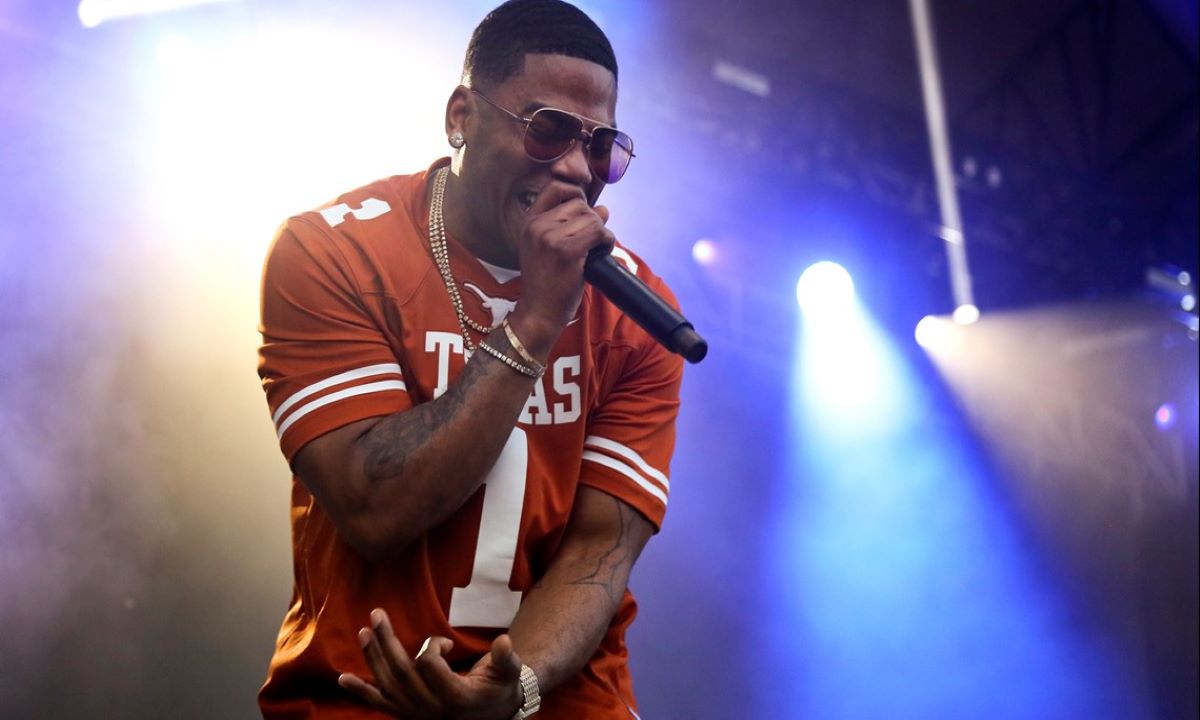 Attendees will need a ticket to enter the gated area near the stages where concerts are held. These tickets cost between $10-$15 and can be purchased at Market Basket, the Mardi Gras Store, or online at https://www.mardigrastx.com/tickets-2/.
If concerts aren't quite your thing, perhaps one of the many Mardi Gras parades will pique your interest. There are 12 different parades taking place over the course of the weekend, so festival attendees will almost certainly be able to catch one. Better yet, there is no ticket purchase necessary to watch the parades.
Courir de Mardi Gras Parade: Feb. 24, 5 p.m. (this parade is open to public participation and starts at Neches Street).

Krewe of Krewes Parade: Feb. 25

Motorcycle Showcase Parade: Feb. 26

Krewe de Mardi Paws Parade: Feb. 27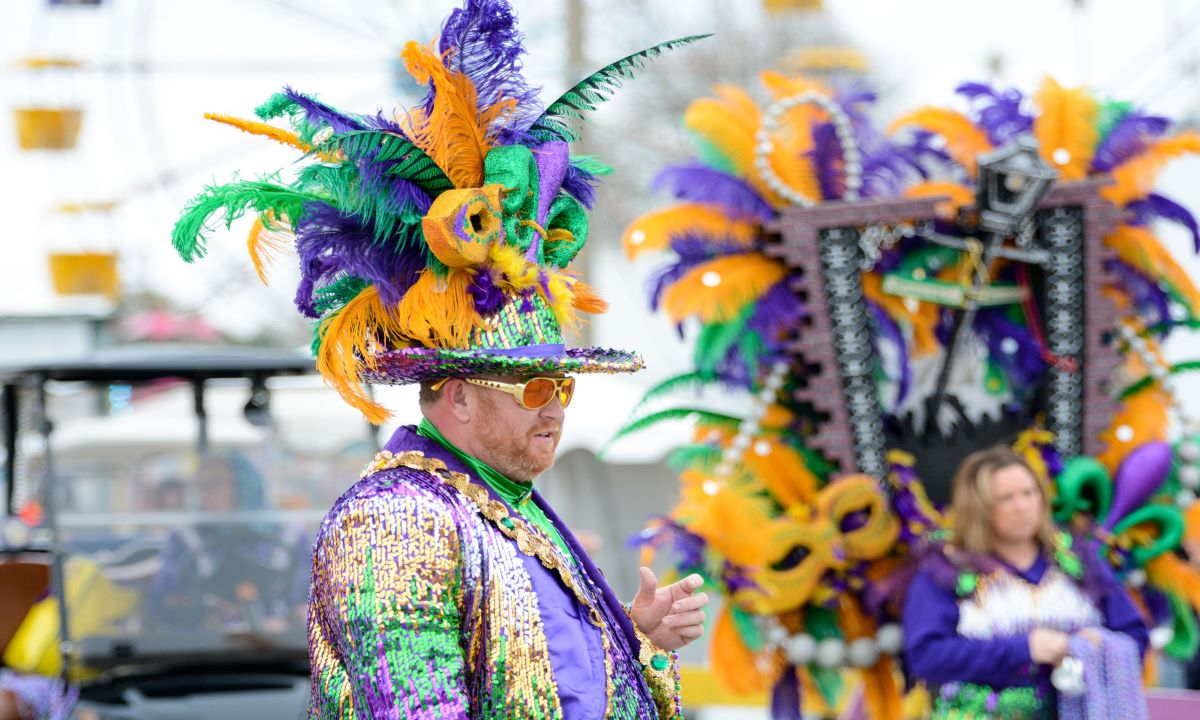 Aside from the parades, Mardi Gras of Southeast Texas offers a carnival. This carnival will offer over 30 attractions. A Funpass, which provides unlimited rides for one day, costs $20 in advance and $25 at the gate. These can be purchased at the same locations as the concert tickets.
The Mardi Gras Store
The Mardi Gras store is a local staple that has been serving Southeast Texas for over 30 years. The shop, located at 3830 Highway 365 in Port Arthur, carries a wide variety of beads, party decorations, costume masks and anything else you may need for a celebration.
"We have everything you need to decorate your home, go to parades, and way more," said Denson.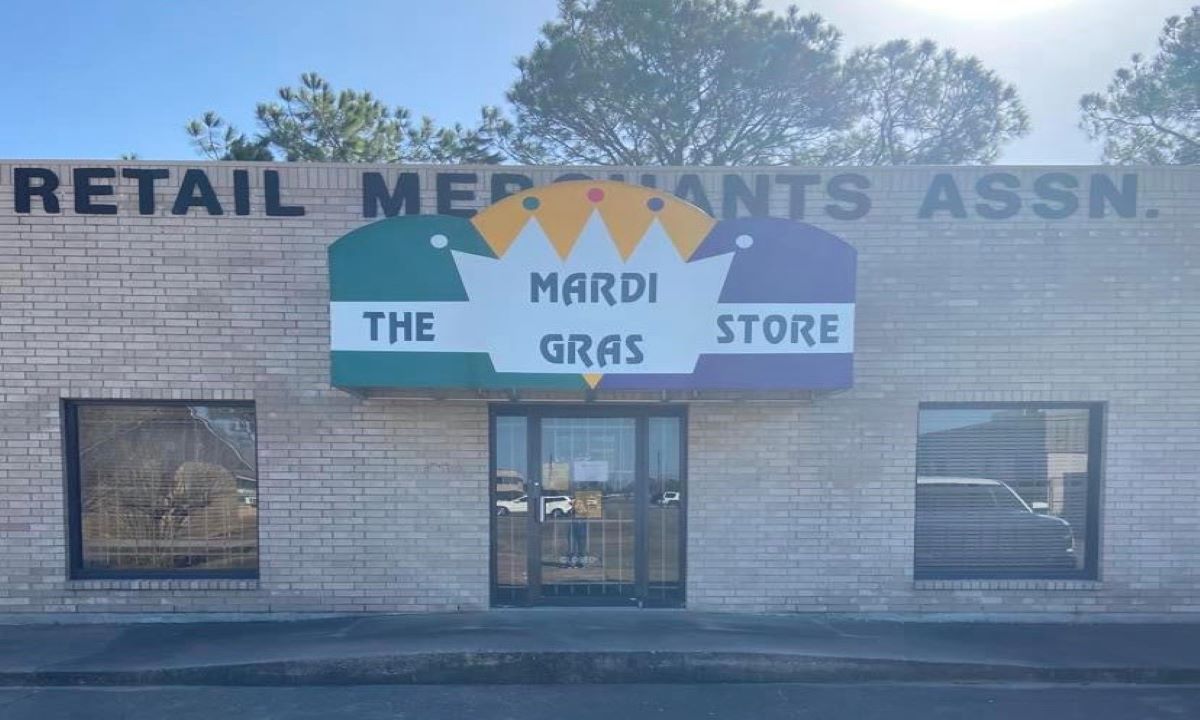 Besides just party supplies, the Mardi Gras Store is selling gate tickets for Mardi Gras of Southeast Texas. The store is officially partnered with the Mardi Gras of Southeast Texas, as well as many of the event's sponsors.
"We couldn't do this without our sponsors," said Hebert. "Thanks to BASF, Motiva, Exxon Mobil, Provost-Umphrey, Rao's, Market Basket and more."
In case you needed any more reason to shop here, the Mardi Gras Store is run by volunteers and operates as a nonprofit organization. 
"Mardi Gras originally started for the community," said Denson. "We are a nonprofit organization, and we're all volunteers here. We all do it for our community."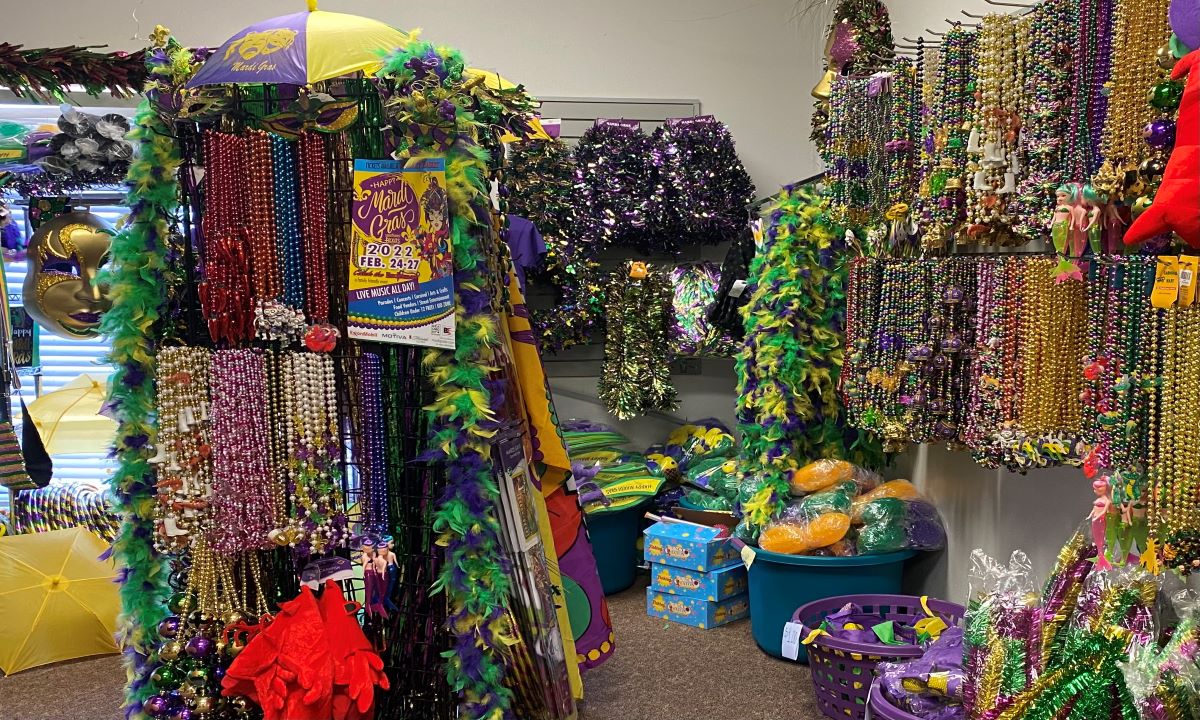 Serving the community is a priority for some of the organizations involved with Mardi Gras of Southeast Texas. Denson and Hebert are both members of the Krewe de Cameaux, which has been doing service projects throughout the year.
"We do a lot of volunteer work," said Hebert. "It's not just about the Mardi Gras season. We do a big toy drive with Blue Santa. We go to nursing homes and deliver beads and stuff. Our crew decided to gather stuffed animals and heart candy, small boxes for the nursing homes."