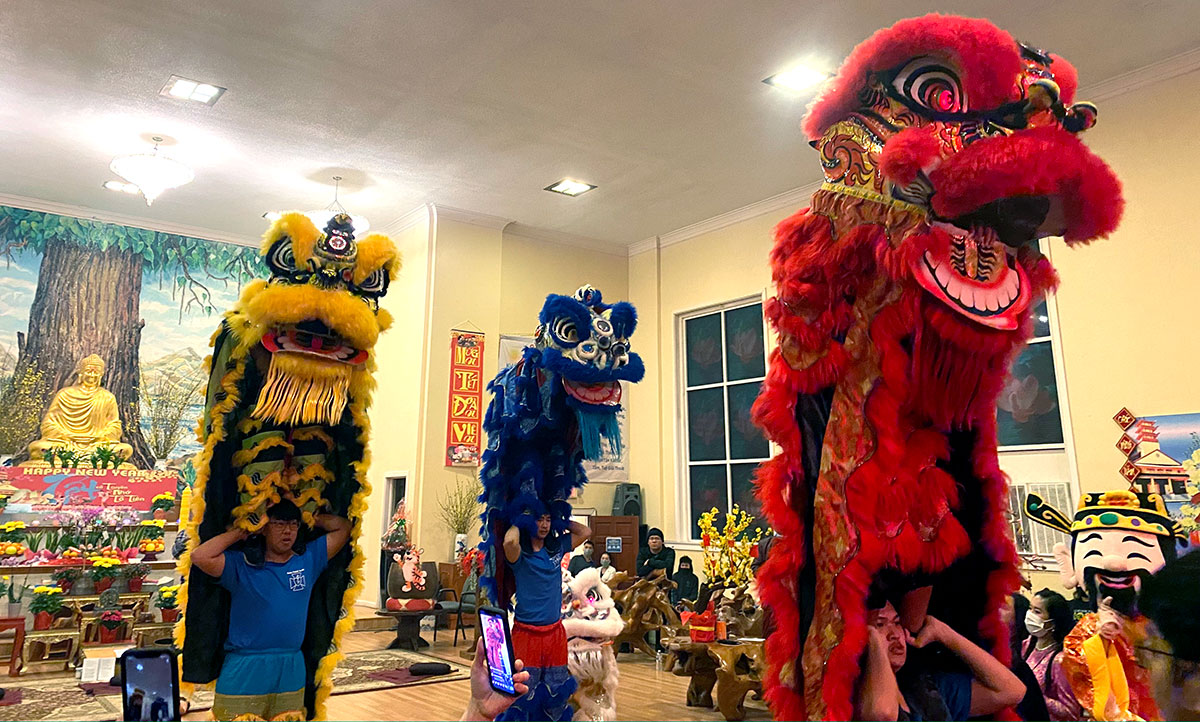 Port Arthur Lions dance troupe celebrates Chinese New Year, builds community tradition
Chinese New Year began Feb. 1 and several Lamar University students celebrated the holiday as part of the Port Arthur Lions dance troupe performing at the Chua Buu Mon Buddhist Temple on Proctor Street.
A demonstration of the 12 Chinese zodiac animals was done before the performance. The demonstration explains what each animal signifies. Years in the Chinese calendar are represented with different animals with 2022 represented by the Tiger. The Tiger symbolizes adventure and success in life. 
"The Lion performance is done to spread the good luck and good energy and to cast out the evil spirits and bring in the new year," Port Arthur freshman Nhan Ngyuen said.
The students have been performing with the group for about eight years and have about 20 members in the organization.
"We mostly started out because of our youth group at Queen of Vietnam," Port Arthur Lamar Institute of Technology sophomore Kirby Nguyen said.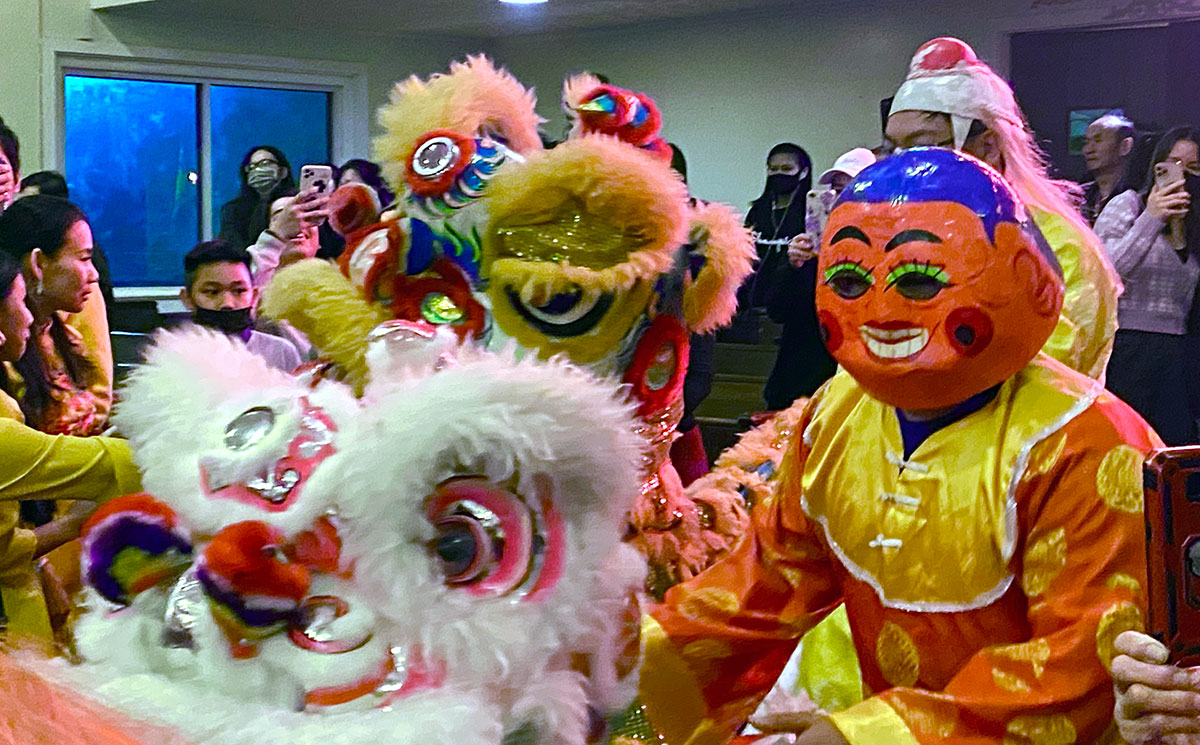 The Buddhist temple used to do the lion performances about 10 years ago but stopped because most people in the group had moved or left for college. This encouraged the youth group to continue the tradition. 
The group's founder, Linh Nguyen, began hosting performances at Lakeview Elementary, where he is a teacher.
"Our first performance was at Lakeview Elementary in Port Arthur, we did a lot of school programs in the beginning," Kirby Nguyen said.
The group buys their costumes straight from Vietnam and have been able to accumulate more costumes thanks to donations.
"I asked the parents that I wanted to continue the lion dancing in letters and parents donated $4,000," Linh Nguyen, the group's leader said.
The group also solicits donations during performances that come in red envelopes called Li Xi, people in the audience put them inside the lion's mouths. 
"The idea behind the red envelopes is the more you give the more luck you receive back," Nhan Nguyen said.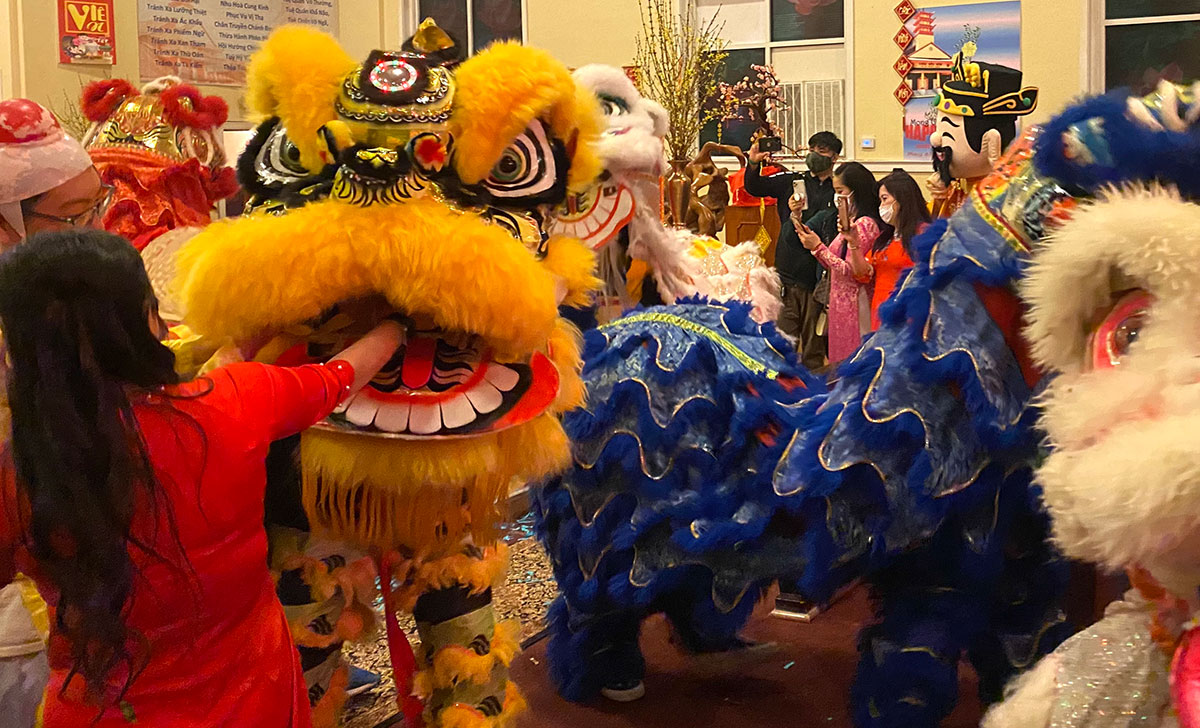 Even before the performance began, as soon as the drummers started the audience were ready with their red envelopes.
The lions practice every Sunday and a lot goes into their practices. The drummers and the lions have to be organized and synchronized when performing.
"We go over routines and a lot of head movement and the jumping on the shoulders is important," Nhan Nguyen said.
The members of the group said that the audience's reactions to their performances is what they enjoy most about performing.
"The other day we did a wedding and I unintentionally jumped over another lion, just hearing the crowd going 'Oh!' was very cool," Nhan Nguyen said.
They don't just perform for Chinese New Year's but also do performances for weddings, quinceaneras, birthdays and school programs.
Contact the Port Arthur Lions through their social media handles on Instagram and Facebook or email them at portarthurlions@gmail.com.