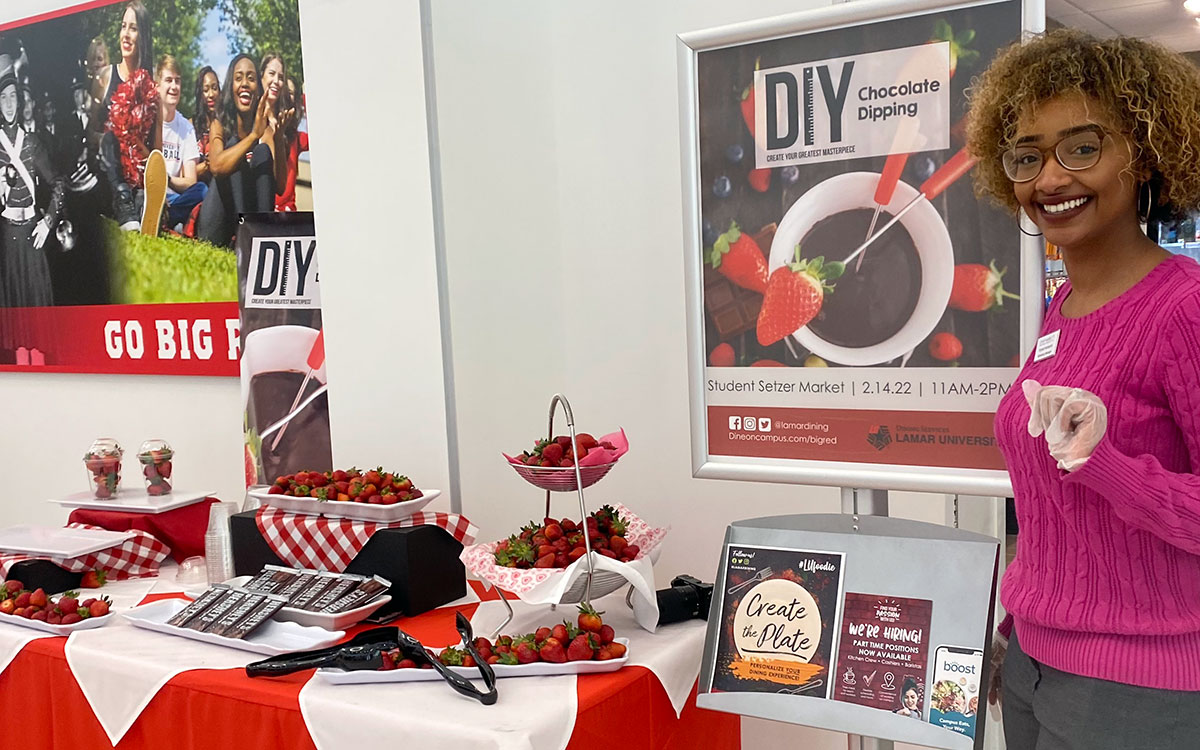 Lamar University dining held a DIY Chocolate-Covered Strawberries event in the Student Setzer Center, Feb. 14. Student were given the ingredients to dip.
"We're doing this today just so the students can have a cool Valentine's Day sweet treat," marketing manager Krystal Andrepont said.
Lamar Dining will host event The Delightful Challenge, Feb. 17, at the Brooks-Shivers, part of a nationwide event that promotes spreading kindness. Some 300 campus dining programs participate.
"We're going to have DJ, music, giveaways and a canned-food drive," Andrepont said. "We just want all the students to be aware of and know what's going on."
Celebrity chef Jarvis Green will participate in a shrimp boil as part of the event. Green is a two-time Super Bowl champion with the New England Patriots.
Andrepont said everyone is welcome to attend, both students and the Beaumont community.  They are also seeking volunteers.
"Everybody Is going to feel love and sweet, we have some surprises — it's going to be nice," she said.
To volunteer, email dining@lamar.edu, or visit their Facebook and Instagram at lamardining.