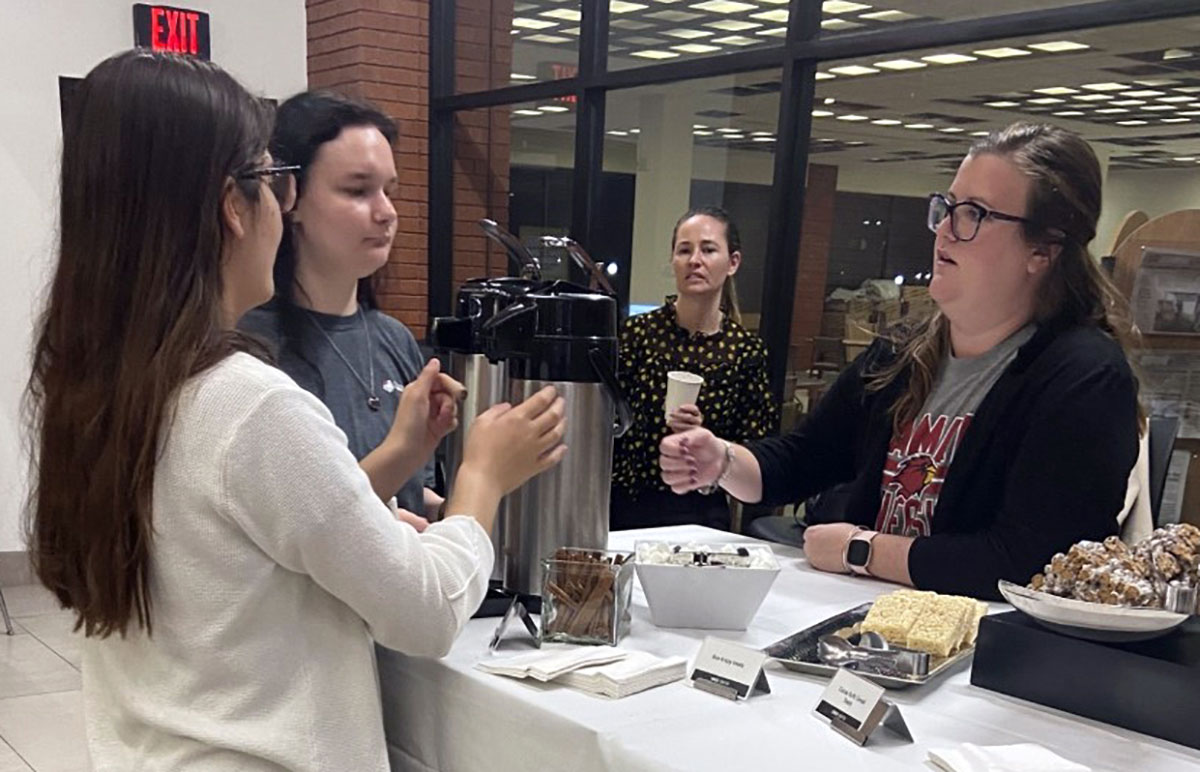 Lamar University Tutoring Success Team hosted a Coffee & Cocoa event in Gray Library, Jan. 19, as part of the university's Week of Welcome festivities.
Week of Welcome events continue through Saturday and conclude with Late Night at the Rec, 7 p.m. to 10 p.m. in the Sheila Umphrey Recreational Sports Center.
For a complete schedule, click here.