Lamar University basketball came up short in a close Western Athletic Conference contest with Tarleton State, 62-57, in the Montagne Center, Jan. 26.  
The young, under-manned Cardinals put up a solid fight against a well-powered Texans' offense.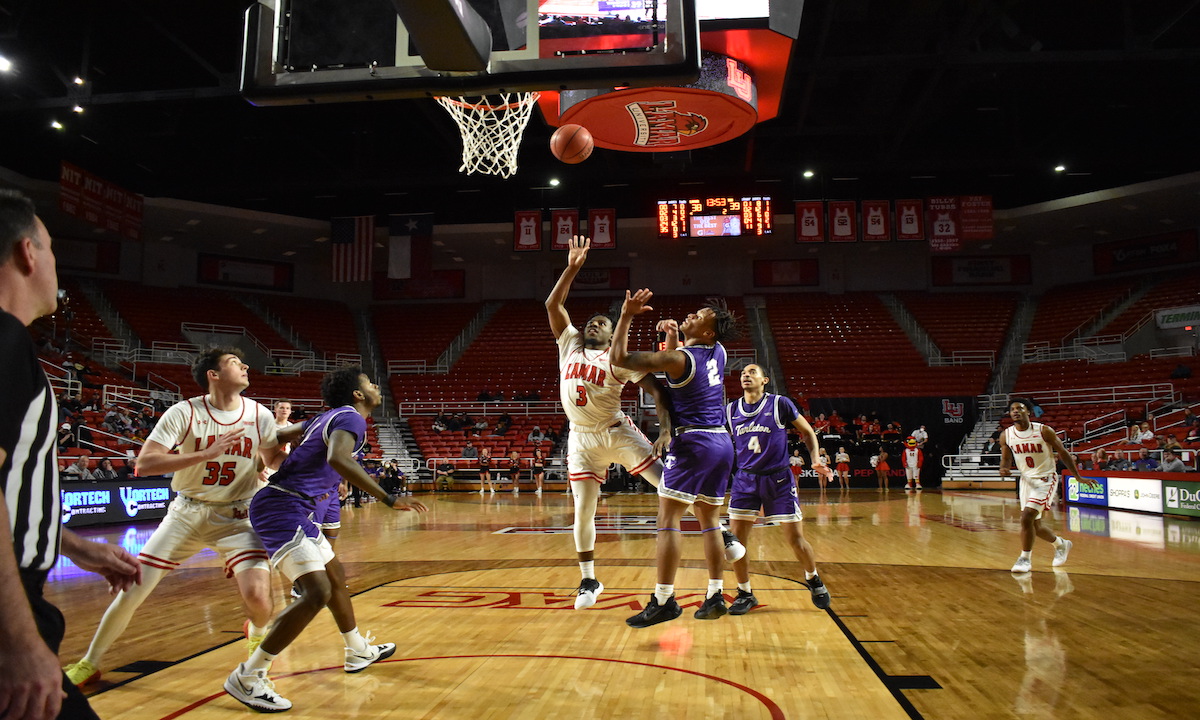 LU started the game slow offensively but picked up the pace with first half 3-pointers from freshmen Brock McClure and Avontez Ledet, as well as upperclassman Emile Jefferson.
Tarleton responded with a handful of three pointers of their own as they led 13-8 going into the 12-minute mark before the Cards found their offensive stride, piling on several straight possessions with a basket.
The Cards needed a more physical presence in the paint, subbing in Clayton Carpenter who provided exactly that. He added much needed size to Lamar's lineup, pulling in six rebounds to eventually help the Cardinals win the rebound battle, 41-33 for the game.
Towards the end of the first half, LU again found their offense. This time it was provided by Lincoln Smith and CJ Roberts, who converted an and-one with three minutes left to play in the first half.
The first half was a game of runs, with both teams matching each other's intensity. Tarleton State remained on top 34-28 to close the half.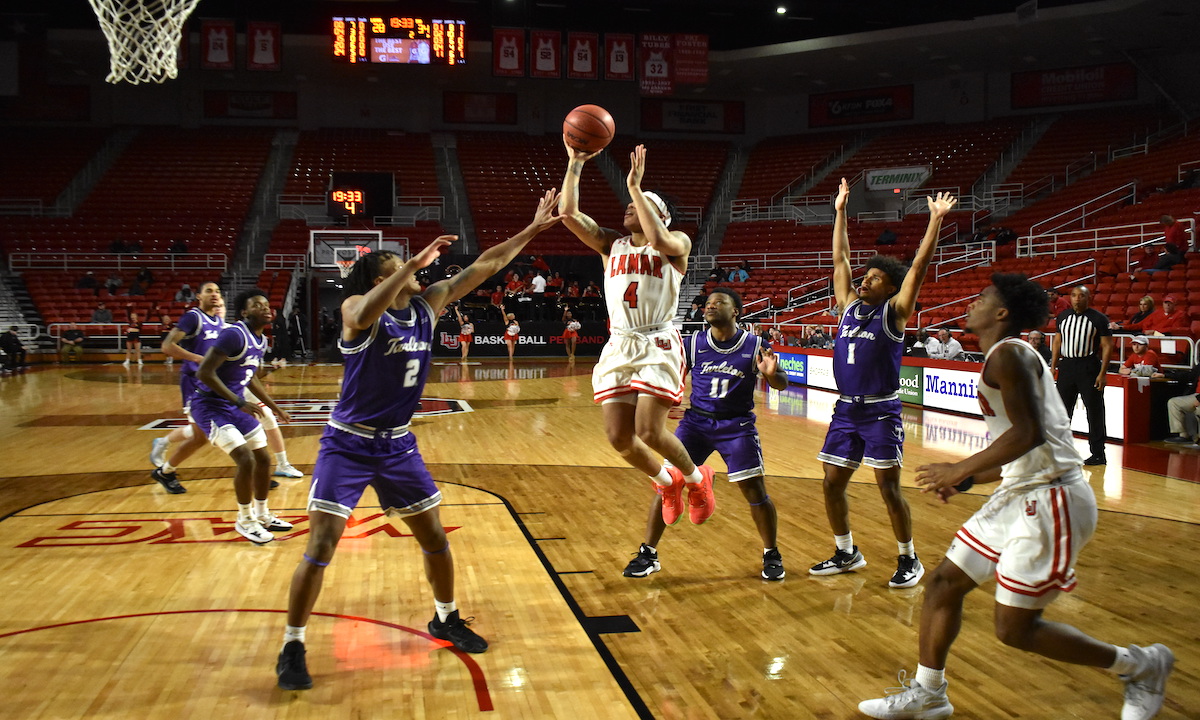 Tarleton's guard Freddy Hicks led all scorers with 10 points at the break.
McClure led LU out of the half with two quick baskets from the paint, followed by the Cards' leading scorer on the season, CJ Roberts, hitting a 3-ball from deep.
About four minutes into the second half, McClure tied the game 38-38 with a contested three-pointer, giving him 12 points on the night.
The back and forth game of runs continued, but Lamar's hot second half start faded as Tarleton took some trips to the free-throw line to give them a 10-point lead.
The Cardinals battled back, but Montre Gipson's 12 second-half points helped Tarleton hold on to their lead to close the game. LU cut the Texans' lead down to three points in the final minute, but the Cards struggled to get a defensive stop down the stretch.
McClure finished the game as the Cards' scoring leader with 14 points. Roberts was right behind him, putting up his season average of 13 points. Smith was a bright spot in the loss as he put together a double-double with 11 points, 12 rebounds and an assist.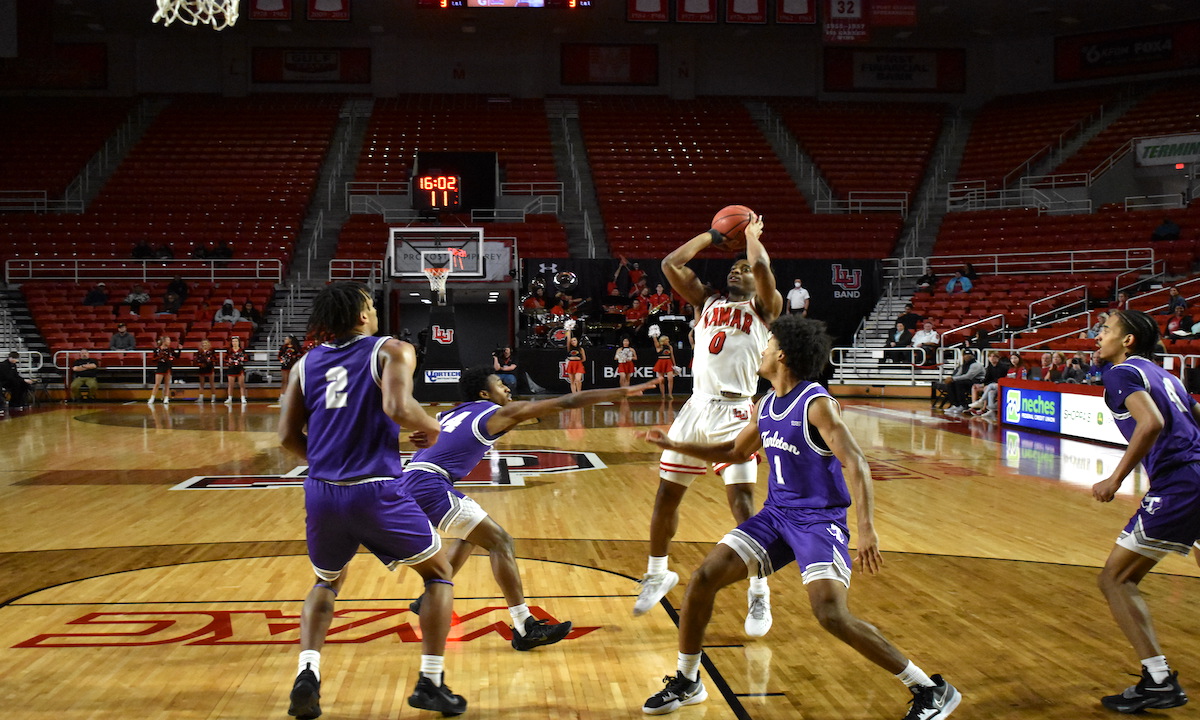 LU will look for their first WAC win against Abilene Christian at the Montagne Center, Jan. 29 at 3 p.m.
The game will air on ESPN+ TV and on 560 KLVI radio.