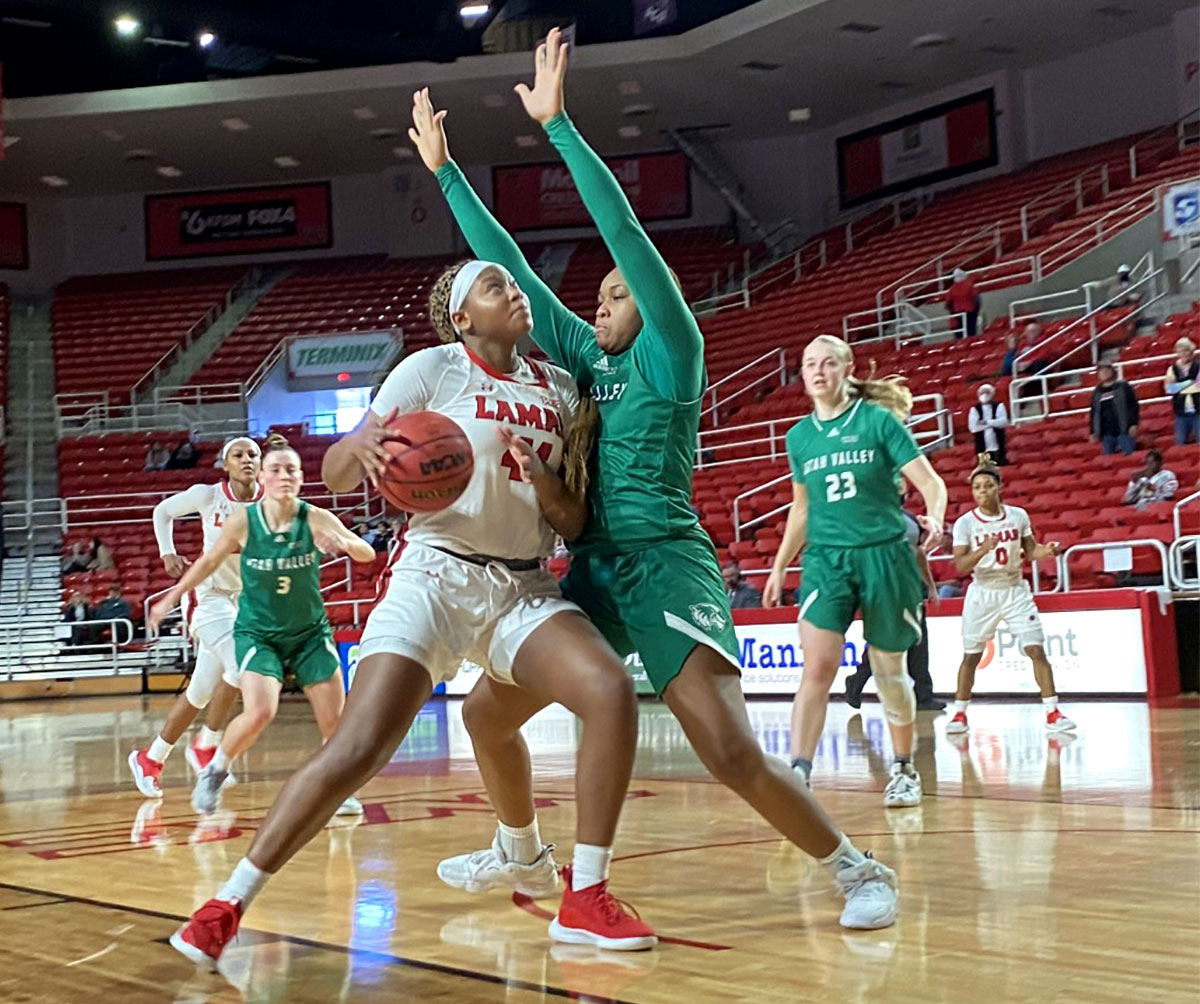 Lamar University womens' basketball team won a Western Athletic Conference matchup against Utah Valley University, 59-55, at the Montagne Center, Jan. 22. Angel Hastings led the Lady Cardinals in scoring with 15 points, followed by Micaela Wilson with 11.
The first quarter started with Lamar taking an early 16-10 lead. By the second quarter, the Cardinals increased their lead 25-19, although Utah Valley went on a five-point run near the end of the quarter.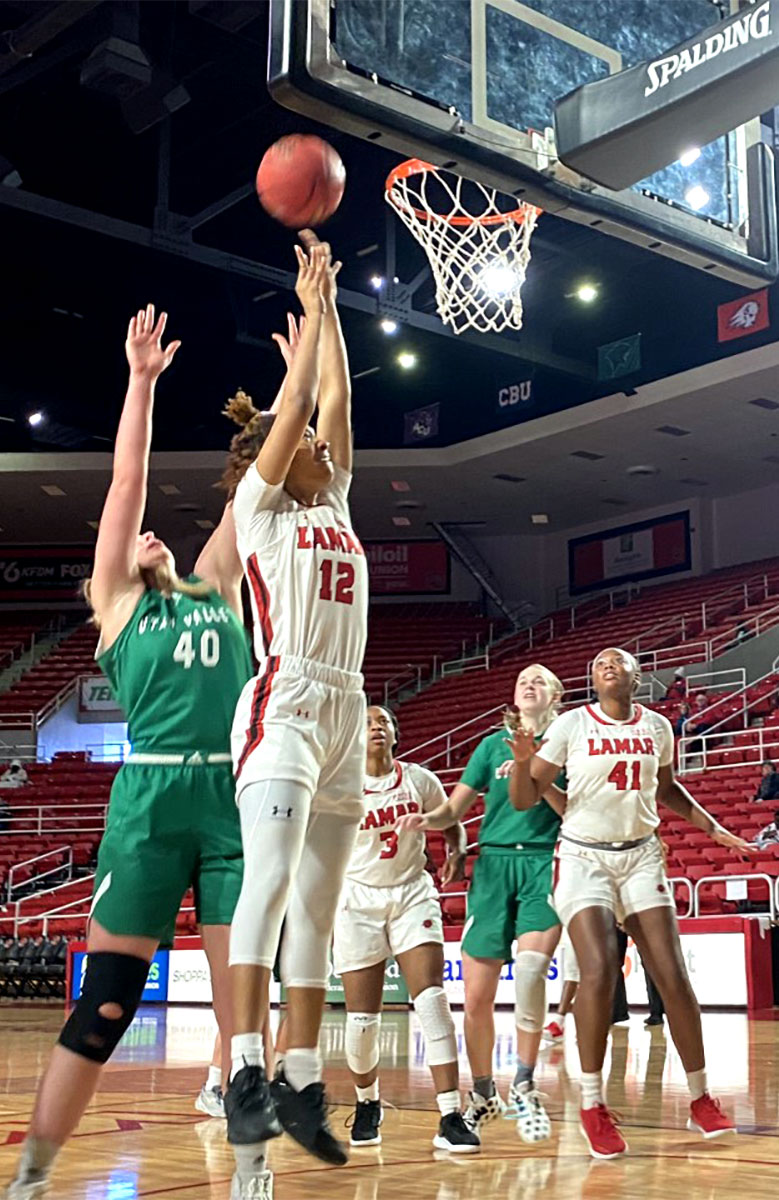 UVU played significantly better coming out of halftime. The Wolverines shot 70 percent from the field in the third, outscoring LU 15-9. The teams were deadlocked 34-34 entering the final period.
In the fourth quarter, tensions rose as Lady Cards and Wolverines exchanged baskets. Both squads scored nine points each, sending the game into overtime.
UVU led 49-47 nearing the end of extra time, but Anyssia Gibbs put in a layup with eleven seconds left to force a second overtime.
In double OT, the game was close heading into the final minute. UVU committed a costly foul, sending Hastings to the free throw line to tie it. Lamar took the lead on an Akasha Davis layup with 48 seconds remaining. Hastings and Kayla Mitchell iced the game with free throws at the end, securing the 59-55 Lady Cardinals victory.
Lamar improves to 4-3 in the WAC and currently sits fifth in the conference. Their next game is at Tarleton State, Jan. 27 in Stephenville, Texas.