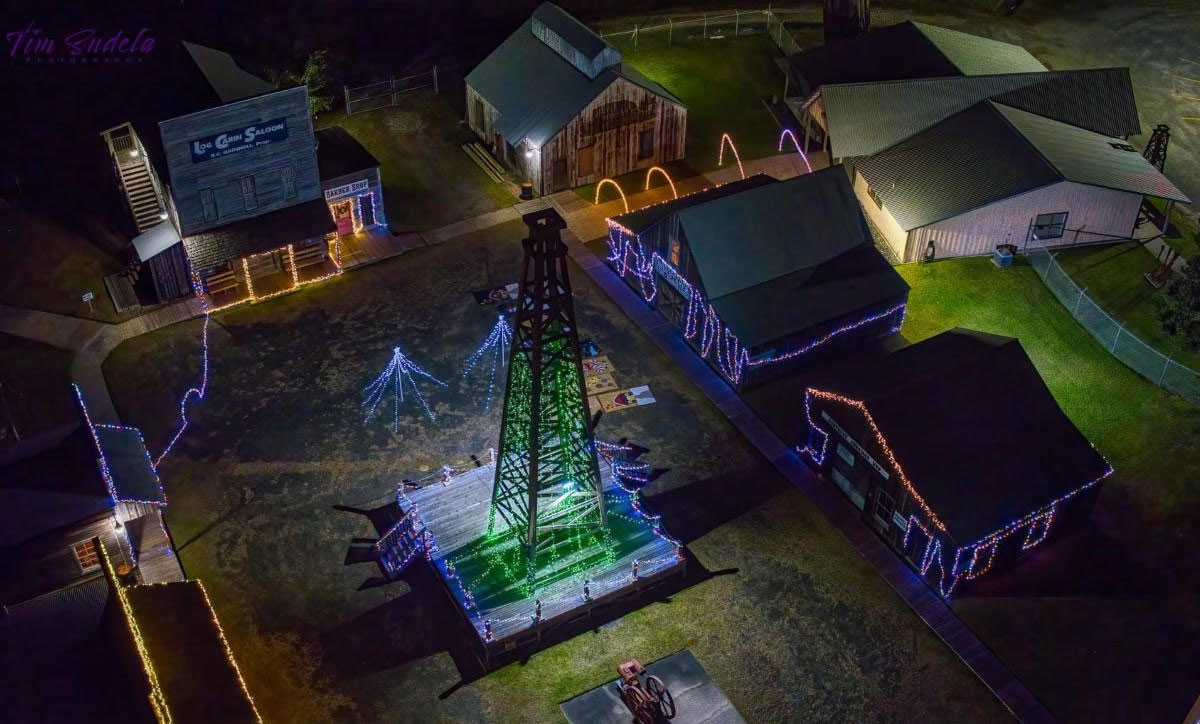 Throughout the month of December, the Spindletop-Gladys museum in Spindletop Gladys City
Boomtown on 5550 Jimmy Simmons Blvd will host several festivities until Jan 2.
The museum will be open from Tuesday-Saturday from 10 a.m to 5 p.m and on Sunday from 1
p.m to 5 p.m.
Festivities and activities include various days where the museum will host Lucas Gusher re-
enactments, choirs, vendors, and much more. For a schedule of the Lucas Gusher re-enactments,
visit https://www.lamar.edu/spindletop-gladys-city/index.html .
"Vendors will be very varied and may range from selling food items such as cotton candy or
sweets and things like that and there will also be concession stands," Gray said.
Vendors may charge visitors for their merchandise or food items.
"We will blow the gusher right before some of the special events." Museum director Troy Gray
said. "For example, on December 11th, we'll have Nederland High school come and sing
Christmas carols, and on days like those we will blow the gusher right before."
Admission into the museum will be free if visitors bring at least 5 non-perishable food items for
the annual Holiday Food Drive. Any contributions to the food drive will go to the Southeast
Texas Food Bank.
For any who do not choose to bring any non-perishable food items for the food drive, admission
into the museum will cost $5 for adults, $3 for seniors that are 60 and older, $2 for children ages
6-12, children aged 5 and younger are free, and Lamar University or LIT students, faculty,
retirees, and alumni may be admitted for free with a valid ID.
"We think we provided a great place to relax for Lamar students and the community in general,"
Gray said. "And we hope that everyone may want to come out to see the Gusher and share the
holiday spirit."

For more information, visit: https://www.lamar.edu/spindletop-gladys-city/index.html