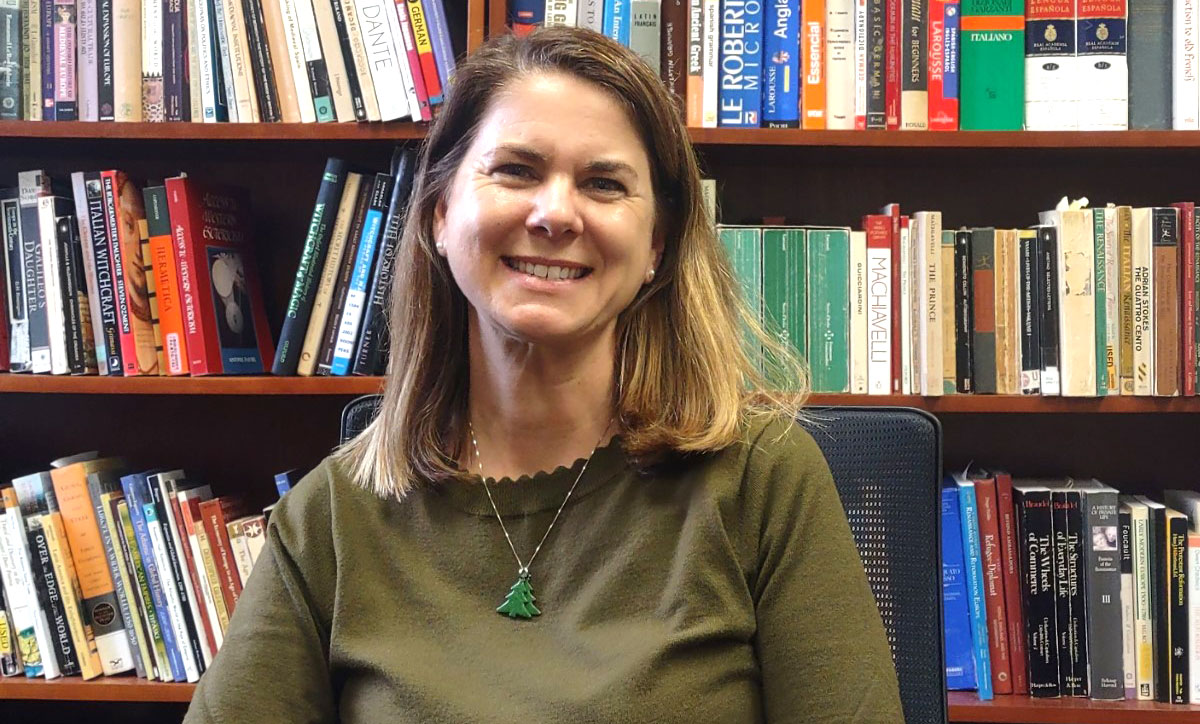 Lamar University's new department of University Studies offers opportunities for people with work experience or transfer students, to easily transition back into school.
"Our online lives are real, and our online education is real," Rebecca Boone, chair of university studies and chair of the history department, said.
Human development, social behavioral sciences, multidisciplinary, organizational leadership, and ethnicity, race, and gender are bachelor of applied arts and sciences degrees that are offered 100 percent online. They allow students to learn remotely and tailor their degree to their schedules, Boone said.
"We're here to be a multidisciplinary degree that can put the pieces of the puzzle together to get students trained for the 21st-century workforce," she said.
The Bachelor of Applied Arts and Sciences degrees will prepare student with existing marketable skills for positions in careers such as teaching, human resources, communications or public relations, and government.
The online classes are $296 a credit hour, which includes the distance learning fee.
The flexibility and variety of the degrees allows for potential students with a variety of backgrounds to explore academic life and take the stepping stone to their future, Boone said.
"We're trying to reach the people who have been out of school forever, people who went through two years of school and dropped out and got jobs," Boone said. "Now that they're older, either they want to come back to get a promotion, or maybe they want to come back to just explore academic life and want to be lifelong learners.
"We are the first line for them, but now, we're also the first line for students who are coming in not knowing what they want."
The degree allows up to 90 hours of transferable credit, allowing students to graduate faster, saving time and money, Boone said.
"We have these degrees that allow the student to be completely multidisciplinary and bring in technical credit, or apply for lifetime or work experience credit, but it also allows them to say, 'Look, my specialty is this,'" she said.
The courses include classes that help students build résumés and portfolios, allowing them to market themselves, and others that translate work experience into academic credit.
The bachelor's degree in ethnicity, race and gender is the first of its kind at Lamar, Boone said.
"With this background, they can go on to get a master's in human resources.," Boone said. "Just like with a background in our global health degree, they can go get a master's degree in public health, so it they can be a stepping stone to a graduate degree. They don't have to just stay in one department until they go on and get a masters."
The classes used for these degrees are the same as any bachelor's degree at Lamar University and are hosted by the individual departments, which allows for a smooth transition to and from University Studies.
"Students that start out in these multidisciplinary degrees — taking a couple of social work classes, for example — for their ethnicity, race and gender, then they're going to move to social work (and) they're going to win them over," Boone said. "So, we all feel like if students gets their feet wet, they might use these degrees to discover their passion.
:That's the whole point, to connect the students with their passion. They don't know what it is sometimes when they come in and it's our job to get them to find it."
The multidisciplinary degree hours required for students changing majors can, in some cases, be lower and lead to an expedited graduation.
"I had a student who said, 'I just had a baby, and I just want to be out of school.' And when I told her that she would be able to graduate in May she just started crying," Boone said.
Students who have job offers in different states and countries can benefit from online multidisciplinary degree programs, because of the built-in flexibility. The online degrees are able to be completed from anywhere.
Boone said she was approached by a woman at a business function recently.
"(She) said, 'Oh, university studies, do you know, Theresa Mayper?' And I said, 'Well, sure, she's one of our professors.' And she said, 'She changed my husband's life," Boone said. "Here was my husband trying to get a business degree, but he had four children, and he's working. And he was just like, 'I'm going to give up. I can't, I'm just not going to do it.' (Mayper) read through all of his work and worked on this portfolio with him. She held his hand and said, 'You can do it, you can do it.' And he did, and now he's a city official of Beaumont."
The new department will open the doors to a wider range of potential students, making a university degree even more accessible.
For more information, email raboone@lamar.edu.