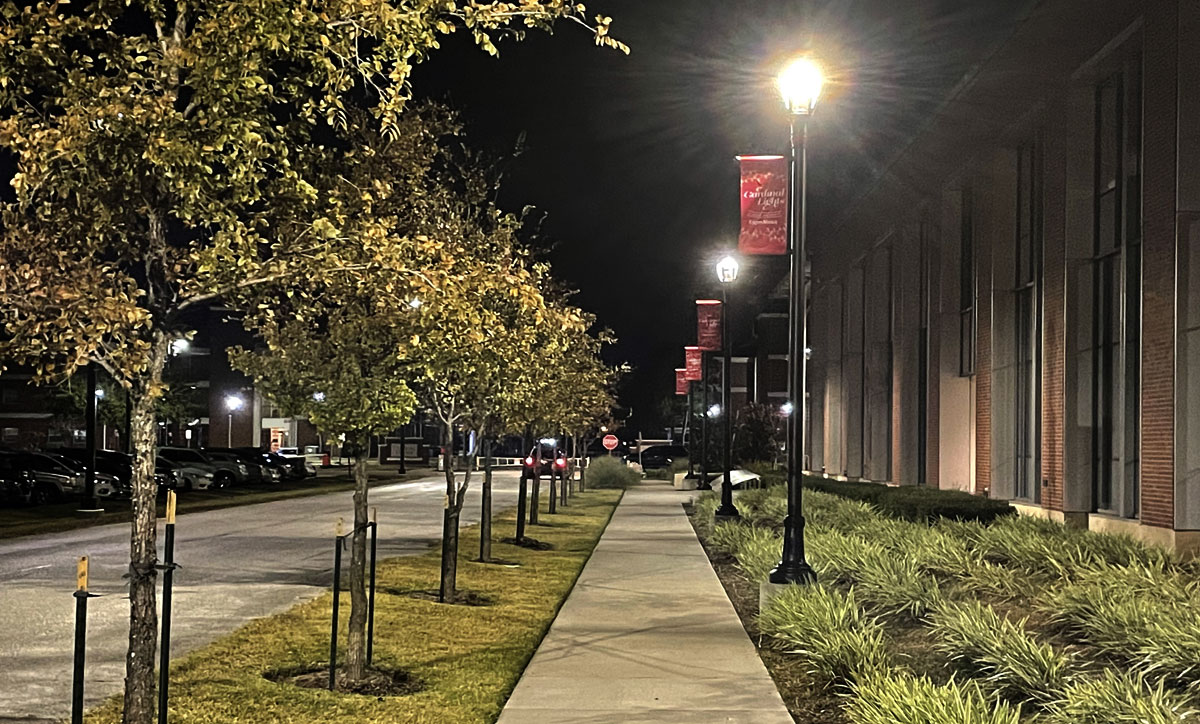 The Lamar University planning and construction department recently began installing light posts in walkways that are currently missing lights or do not currently have adequate lighting.
The light posts were first introduced in 2016 with the Reaud Administration and Honors Building project.
Katherine Miller, LU assistant vice president for planning and construction, said funding for the lights came from a couple of different places.
"If it's related to a project like the Reaud, the CICE, the Setzer renovation, or science and technology building, then it's part of the bond proceeds that were approved by the legislature," she said. "So, when we have a capital project, we obviously have to submit a request to the legislature, and if they approve it — that's how the project is funded.
"Any (light posts) that were around the newer buildings, that's how those were paid for. We have since gone in and replaced some up and down Rolfe Christopher."
Miller said the first group of lights along Rolfe Christopher was funded by an energy conservation grant and the second phase of light installations was funded by Higher Education Funds, or HEF, that the state legislature grants to universities. 
Miller said that going forward, the LU vice president of finance and operations will set aside a certain amount of HEF funds each year to replace old fixtures, similar to the lights currently in places such as the Dining Hall Lawn.
"The old fixtures are outdated, but they also had old energy inefficient incandescent lamps," Miller said. "The poles were faded. The light bases, through the years, they, for whatever reason, installed different types of bases and lawnmowers have run into them. It's just apparent that they need to be replaced and upgraded."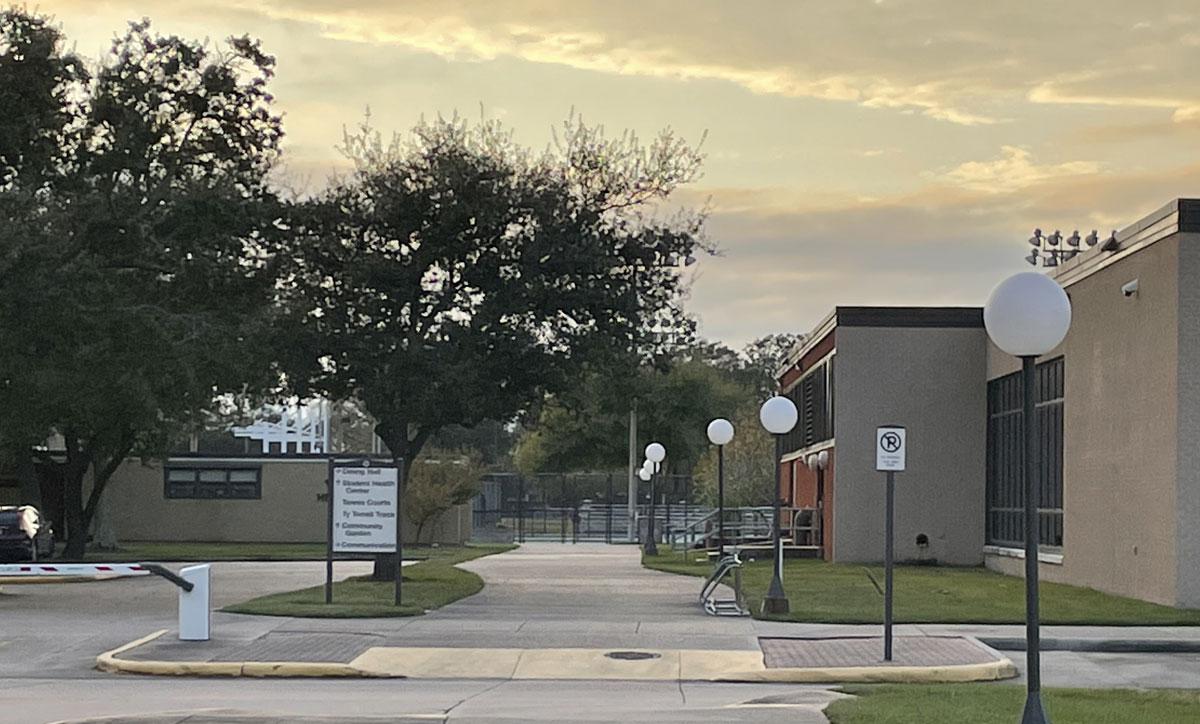 Miller said the new lights are not only more energy efficient, as they have LED lamps instead of incandescent, but also look better.
"This new fixture looks better aesthetically," she said. "The ones that will go along corridors, long streets or major sidewalks, like in the Quad, will include the banner arms. The ones that are in open grassy areas will not have the banner arms."
Miller said the new light posts are more resilient to the Southeast Texas climate.
"They have a special coating on them to protect them against some of the harsh environmental conditions we get from the surrounding area," she said.
 The new posts and banner arms that accompany them in major corridors, have been used to display LU flags and to also promote events such as the Cardinal Lights event currently happening at Lamar.
Miller said the new light posts will also improve campus security.
"They are the right fixture to illuminate pedestrian pathways — the light is directed down towards the walking surface and not up to the sky," she said.
Miller said the planning and construction department uses the design services of a licensed engineer who does photometric studies of the light output to ensure the sidewalks are illuminated properly.