Lamar University kicked off the holiday season when President Jaime Taylor turned on the Cardinal Lights, Dec. 2, at the Reaud Honors College Building. Dec. 2.
"Holidays are often full of joy and excitement and a time when we can get together with family, our old friends, and a time to make new memories — and I hope this is going to be a new memory," Taylor said. "We are hopeful that this will be the case this holiday season."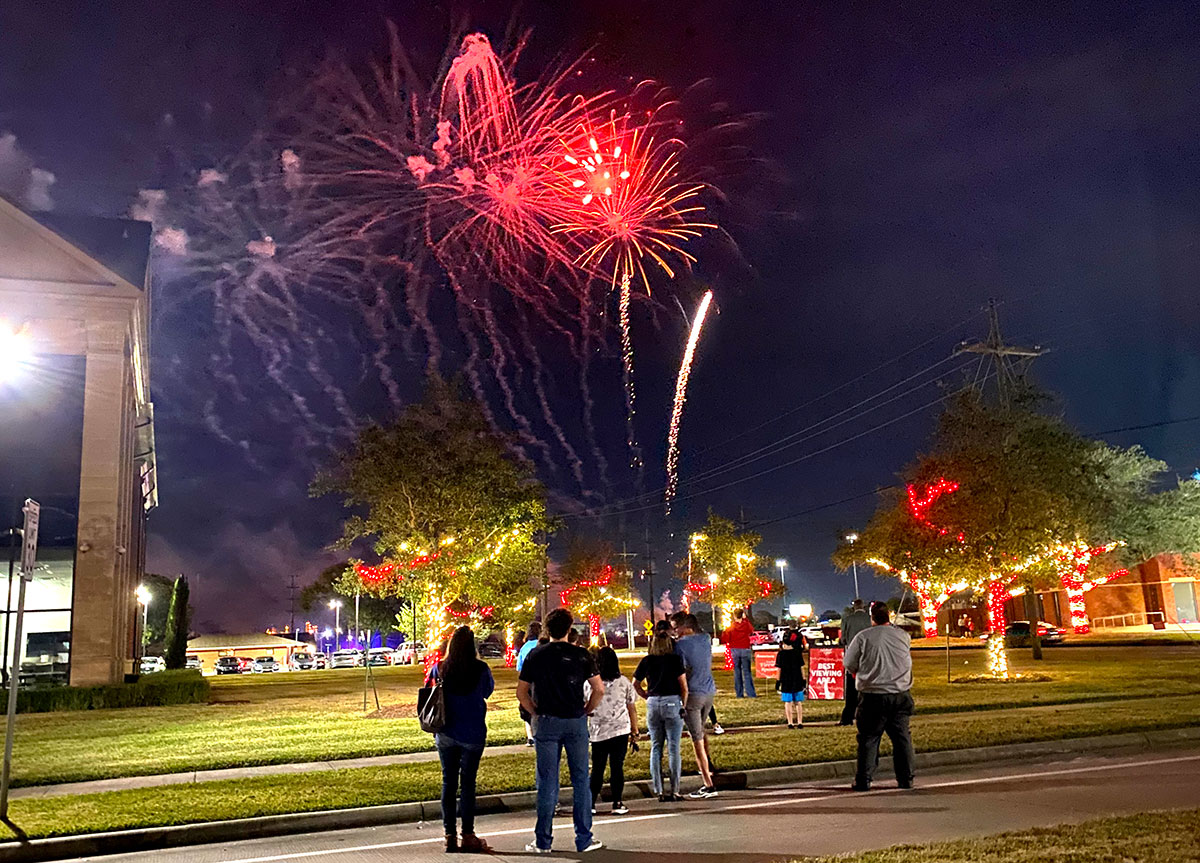 The event featured hot chocolate, cookies and coloring books for children, and the Welcome Center served popcorn and coffee, and children could write letters to Santa.
A large crowd gathered to see the lights switched and the lighting was followed by a fireworks show display.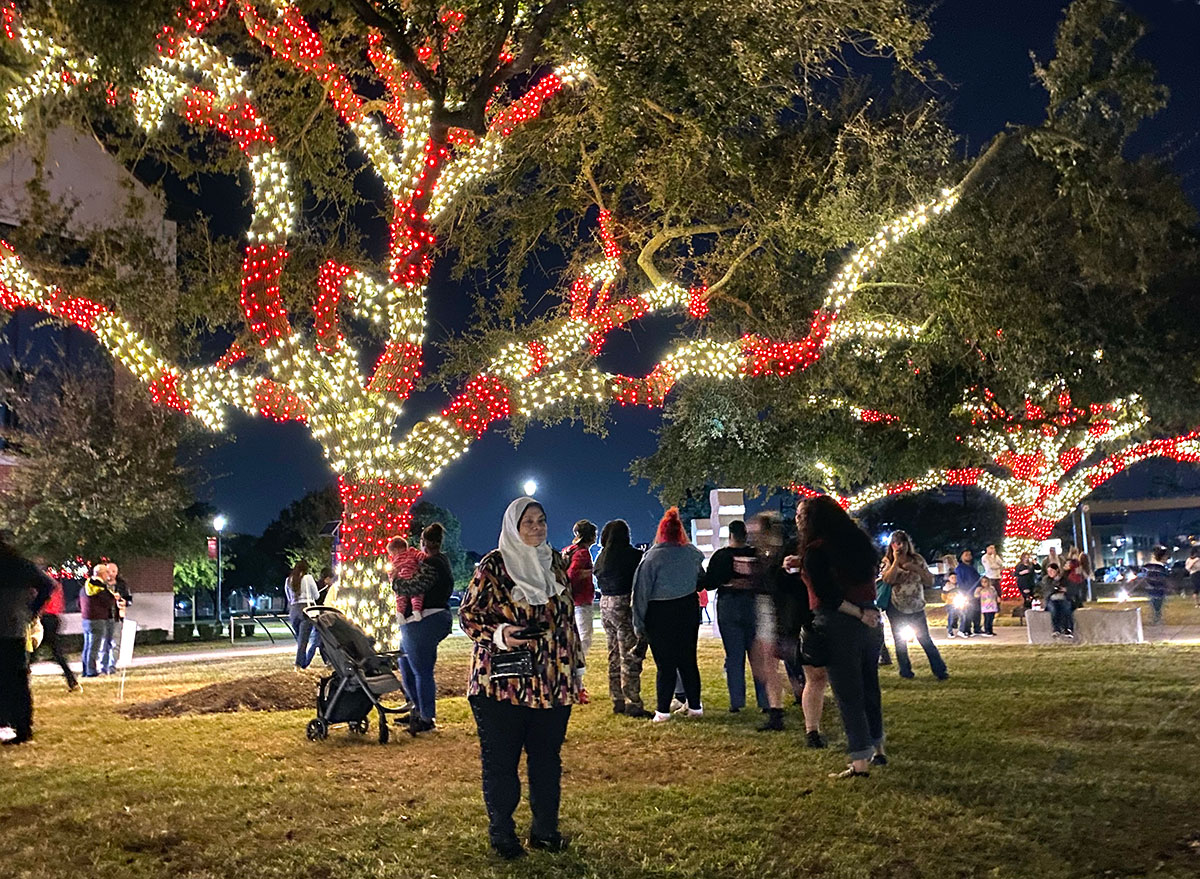 The event was sponsored by Exxon Mobil, with representative Rozena Dendy making a surprise donation of $40,000 to Lamar.
"Oh my gosh, I was stunned," President Taylor said. "I really wasn't expecting that at all."
The money was mainly focused toward the College of Engineering, but will also go towards various other programs, Dendy said. "We really want to continue with the education and with the College of Engineering as well."