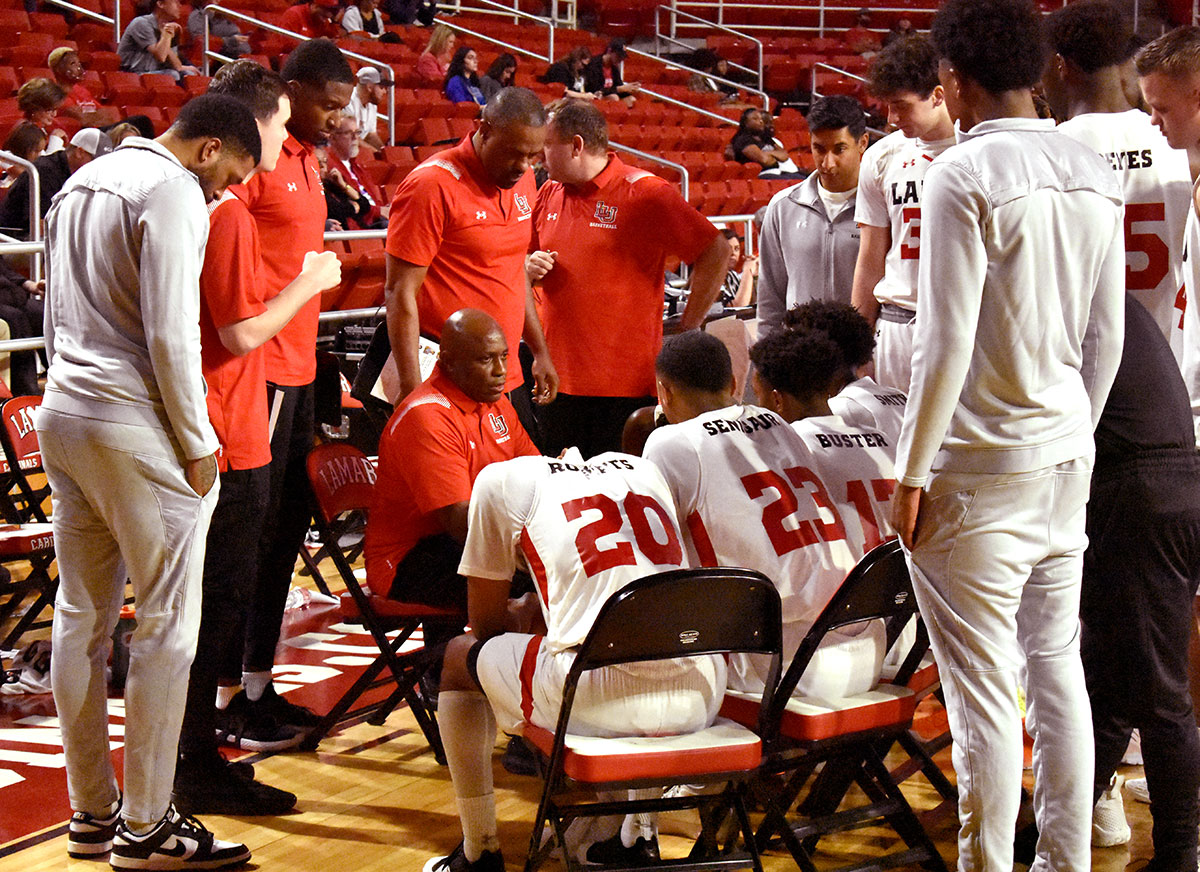 Alvin Brooks II arrives at the Montagne Center early in the morning. He walks inside, leaving his bags in his office before making his way through the tunnels towards the heart of the building. After stepping onto the hardwood court, he stands still for a moment, soaking in the arena around him.
He's home, and it's time to begin another day of working his dream job.
"It's just surreal," he said. "I was here when (the Montagne) was being constructed, and I remember it coming from the ground up. To return almost 35 years to the day that I left and come back now, it's exciting."
For those who may be unfamiliar with Lamar's men's basketball's head coach, it's best to begin from the very start — all the way back in 1977.
Brooks began his basketball career as a point guard for Sam Houston State University in 1977. While at SHSU, he was selected Lone Star Conference Freshman of the Year but transferred to play at Henderson Junior College the next season.
However, Brooks transferred again following his sophomore year of college — this time, he chose Lamar. His talent on the court was undeniable. In two seasons as the Cardinals' point guard, he helped lead his team to two NCAA tournament appearances, even reaching the Sweet 16 in 1980. Brooks also racked up 432 assists in his time with the Cards, a mark which is still second all-time in program history.
One little-known fact about Brooks is that he was selected by the San Antonio Spurs in the 10th round of the 1981 NBA draft. While he was cut prior to training camp and never officially saw NBA action, his brief experience in the league is just another accomplishment on his extensive résumé.
In 1982, Brooks graduated from Lamar and signed on as an assistant coach with the team. He stayed four seasons, eventually leaving in 1986 for the University of Houston. He spent nearly a decade there as a both an assistant coach and later head coach (becoming the first Black head coach in school history), before adding stops at Texas Tech, UT-El Paso, Texas A&M and Kentucky.
Brooks most recently spent a second stint with the University of Houston as an assistant, where he helped head coach Kelvin Sampson rebuild the program into a national powerhouse, including reaching last season's Final Four. After 37 years coaching collegiate basketball, Brooks has learned exactly what it takes to rebuild a program from the ground up.
"What I've learned is that you have to have a plan, and you have to know the blueprint," he said. "It's built around great team defense, rebounding, taking care of the ball, sharing the ball. There's a few words I use with our guys all the time: trust, togetherness, toughness and accountability. Those are the building blocks to establishing a winning program.
"Obviously, over time you have to increase your amount of talent, but you can't get caught up and frustrated in what you don't have. You just have to build the trust between each other, between the coach and the players and the staff."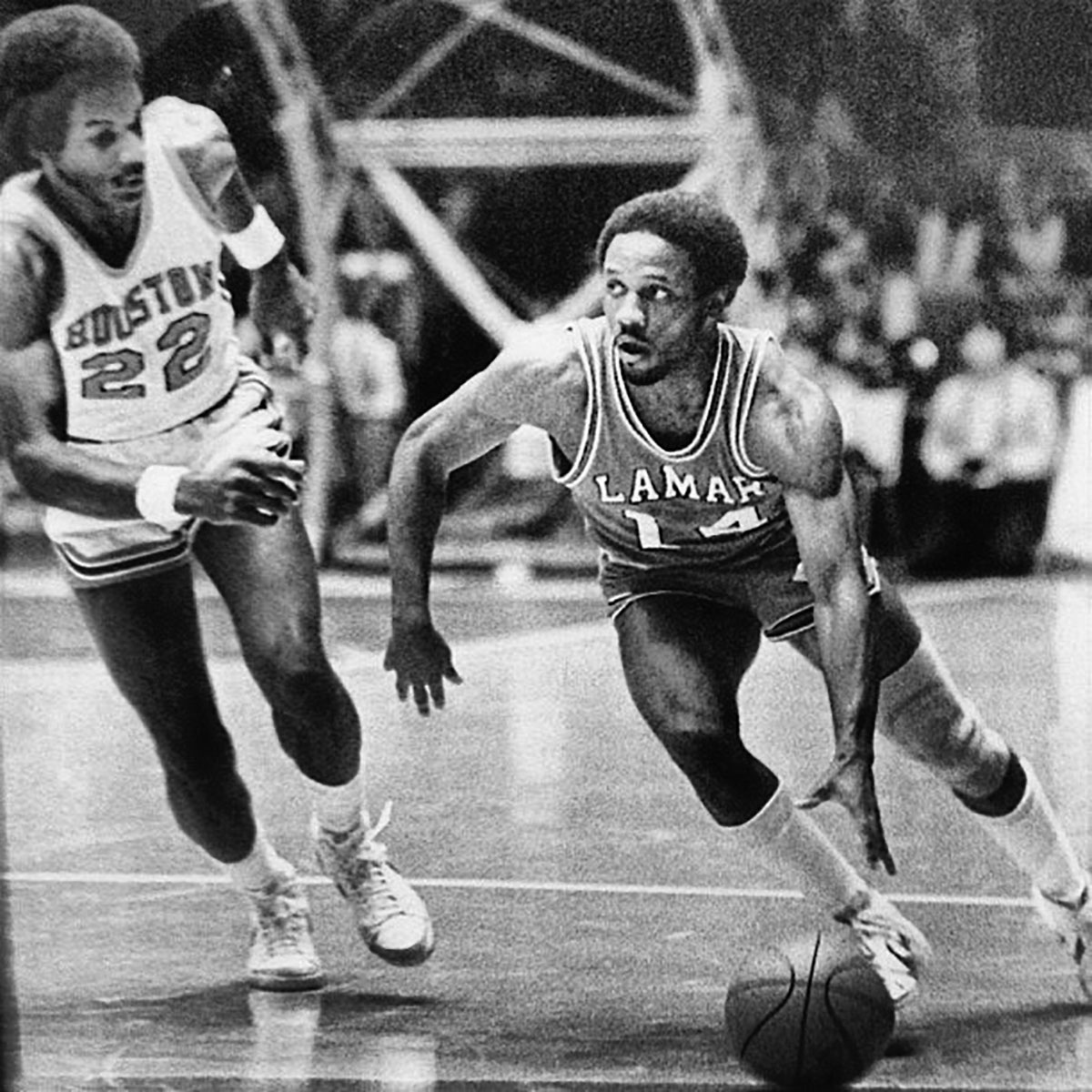 Brooks said there are two main keys to team success.
"Togetherness has to be there for everyone, and the toughness," he said. "If you have those things, it doesn't matter that you're not playing in the biggest arena. It doesn't matter that you don't have the fabulous practice facility like a lot of programs, but we're gonna work towards that."
Even though it's been a while since he last lived in Beaumont, Brooks has always considered the town his home away from home and said he's settling in nicely.
"I was never really disconnected from the area, so it didn't feel strange, just different to be actually living here again every night," he said. "It's always good to come back home, and I feel very comfortable here and pleased to be back. "
As busy as the head coaching gig keeps him, Brooks does make time for other things.
"Believe it or not, I'm a lover of music, so I listen to music like all the time," he said. "All different genres, too, a little bit of everything."
Brooks is an animal lover with two German Shepherds and two horses.
"I don't always have enough time to ride but between them and my dogs, I spend a lot of time with my animals outside," he said. "That's what I do."
With a wife and five children, Brooks is also a family man — basketball just happens to be the family business. His oldest son, Alvin III, is currently an assistant coach with the Baylor men's basketball team.
One of Brooks' faborite memories came during the 2021 NCAA Tournament. When his UH Cougars met the Baylor Bears in the Final Four, Brooks made national headlines by getting the once-in-a-lifetime chance to coach against his son in the tournament. While Baylor went on to beat Houston, eventually winning the national title, Brooks is thankful for the unique experience.
Alvin III isn't Brooks' only son carrying on the family hoops tradition. Casey Brooks, Alvin's youngest child, and is currently playing for Lamar after transferring from Texas A&- Kingsville. Alvin said coaching his own son is different but getting the chance to do it is pretty cool.
Brooks points to a sign resting on his desk. It reads, "MY GOAL IS SIMPLE: TO HELP YOU REACH YOURS."
"That's been on my desk everywhere I've been for the past 28 years, so that's my deal," he said. "I focus on player development, the whole person as a player, helping them have fun out there, and really just using basketball as a vehicle to help better them as people."
It's clear this job is about far more than just basketball for Brooks. It's about going back to his roots for the chance to make a difference at his alma mater. He could've chosen to remain an assistant at UH and chase another deep tournament run. And yet, he chose Lamar instead.
"For one, to have the chance to be a head coach again," he said. "For two, more importantly, I'm leaving my hometown school to come back to my alma mater, that's my real home school. It doesn't get better than that. My prayer was, a while back, to have a chance to do it again, but I wanted to go somewhere in Texas that needed to be rebuilt and brought back to life, or even if they've never been to a tournament to try and build something. I know that's challenging and not easy, and I didn't ever think it'd be here. I just wanted to do that. So, I said, 'Man that would be cool to do that here, in the latter part of my career.' So here I am."