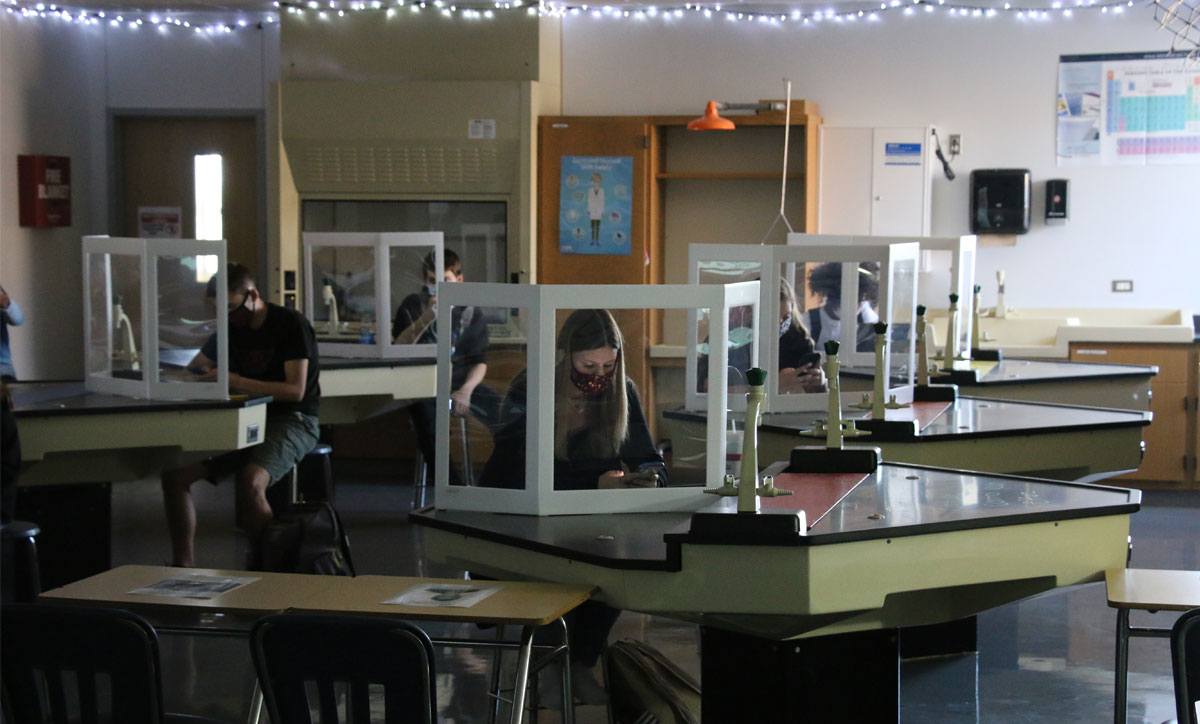 AT&T has donated $50,000 to Lamar University to bolster math education in Southeast Texas.
"We were already hyperfocused on STEM education within our local districts, but we realized that the pandemic has created a huge gap in mathematics across Texas schools," George Saltsman, director of the LU Center for Education Innovation and Digital learning, said in an email interview. "This is a crisis right now in education and it's especially problematic in underrepresented demographics and at-risk students."
In 2021, only 35 percent of Texas students tested were able to perform at grade level in mathematics. 
"The data from the June 2021 State of Texas Assessments of Academic Readiness (STAAR) test demonstrated a sobering reality," Saltsman said. "The negative impact of COVID-19 erased years of improvement in academic performance."
Lamar University will partner Region 5 Education Service Center, which includes 33 school districts and six charter schools, with 178 campuses and more than 90,000 students. AT&T's donation will be used for aiding the partnership.
"LU, along with ESC 5, will provide programming to help all of the school districts and charter schools address pandemic learning loss in mathematics," Saltsman said. "We were able to align this funding with existing efforts at ESC 5 to maximize boots on the ground."
Saltsman said two out of three U.S. jobs and nearly 70 percent of the nation's GDP, and that of Southeast Texas, can be attributed to scientific, technology, engineering and math activities.
"Children are incredibly resilient," he said. "The fact that they learned at all during the chaos and instability of the pandemic is a miracle. However, academic skills like math are central to entering in to STEM programs and high-paying careers.
Performance in key foundational math courses such as Algebra I show students are, on average, more than a year behind where they should be, which has cascading consequences for their ability to enter into STEM pathways and careers, Saltsman said.
"We absolutely know that learning loss happened," he said. "STAAR test data provides clear evidence. What we don't know is exactly why. It is likely a combination of many factors.
"During COVID, everything changed at once. I don't think we will ever know exactly how much one specific variable contributed, but all together, the result was a significant decrease in academic attainment, especially in mathematics.
Saltsman said there are a number of contributing factors, such as lack of direct teacher supervision, motivation and emotional wellbeing.
"Many students struggled with environmental issues, such as lack of a conducive study environment, access to the internet or access to a computer.," he said "There were instructional issues in the chaos of moving between face-to-face, online and hybrid instruction."
"Teachers were being asked to teach in new teaching modalities with minimal or no training, make do with suboptimal equipment and, in some cases, supervise their own children while trying to teach from their home. But for math, especially, time-on-task is a major factor in academic success and that was way down due to a number of reasons, not including far fewer school days that in previous years."
Saltsman said face-to-face students fared slightly better that remote students, but on average, all students were impacted by learning loss.
AT&T's donation is an investment in helping students in Southeast Texas become STEM ready," Saltsman said.
"We could not do this without the generous donation of AT&T to help us in accelerating our efforts to attack the area of greatest need — learning loss," he said. "Lamar University and our community partner Region 5 ESC will remain committed to serving schools in Southeast Texas and ensuring that every child has the math skills needed for future success."