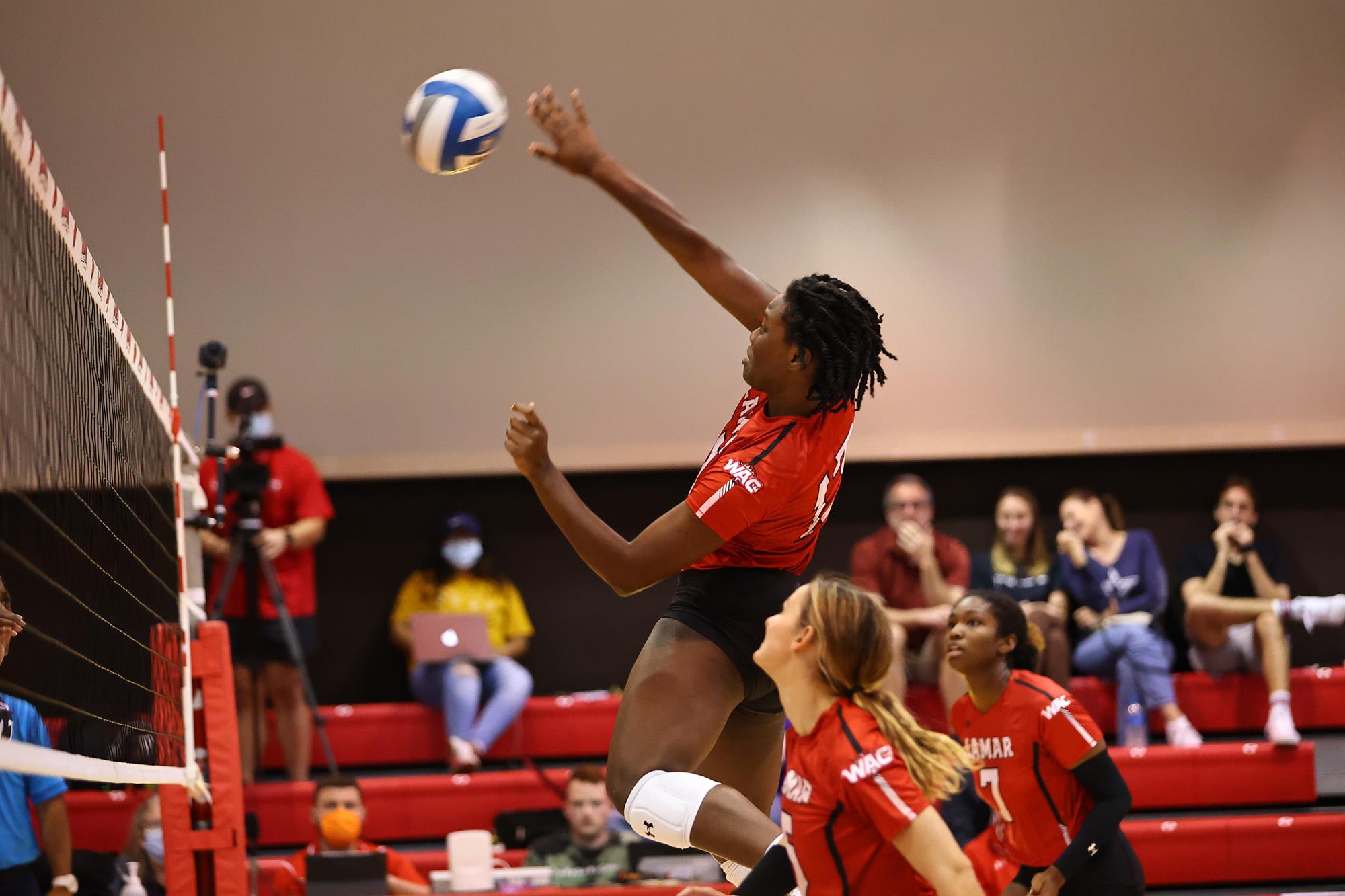 The Lady Cards volleyball began the 2021 season in August under the cloud of the continuing pandemic as a new member in the Western Athletic Conference. 
As the team winds down their season, the players and head coach Jordan Lay reflect on their efforts.

"This season has come with a bunch of challenges for us that we didn't see coming, from random injuries and things like that," Lay said. "But that is just part of any athletics program."

Notable players, such as junior Malaysia Murdock. She was noted as a formidable force near the net early on in the season and for hitting .384 and averaging 2.5 kills per set at one point. 

"I think Malaysia Murdock, our junior middle, has had an outstanding year," Lay said. "She's been really solid for us all year long and with her experience, she has definitely delivered."

After a few matches into the season, the Lady Cardinals had a strong open victory against Prairie View A&M and then suffered losses against Oral Roberts, Lousiana-Monroe,and UL-Monroe to name a few. 

The team is 4-19 overall and 0-9 in conference. However, as the end of the season approaches, Lay said he hopes that the team will qualify for the WAC tournament, which will take place from Nov 18-20. 

Despite the losses the team faced throughout most of the season, there were still some wins that the team scored. In the match against Eastern Kentucky in the Mississippi Invitational, the Lady Cardinals were victorious. The victory against Eastern Kentucky was considered a highlight moment for the team and so far, one of the toughest and biggest wins Lay said. 

The team's final home games at MacDonald Gym are against Abilene Christian on Nov. 11 at 11 a.m.  and Tarleton State Nov. 13. at 6:30 p.m. 

"I think volleyball is a tremendous sport to watch and be part of and we just want to thank all the fans who came out and supported (us)," Lay said. "You know, we look forward to representing Lamar at it's very best."

Lamar students can freely attend matches and they can also be viewed on the WAC Digital Network at www.wacdigitalnetwork.com/