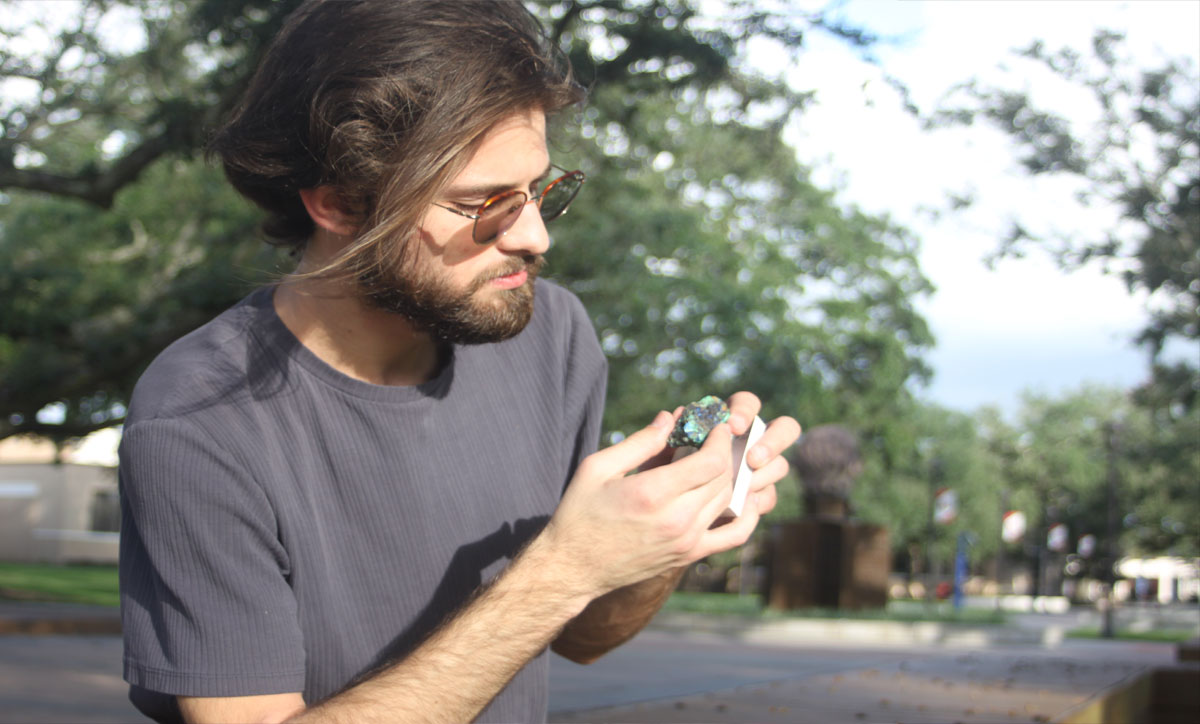 Patrick Pessink is one of the few students pursuing a Geology major at Lamar.
He is currently a freshman who is from Kileen, Texas.
"I took a geology class in high school and it was the most interesting class I took," Pessink says.
His initial interest for Geology stemmed from a high school Geology class. Mrs. Morin, the high school teacher for the Geology course taught the content in such a memorable way that left a lasting impact on him.
"I was a Christian and she was able to mix the two, which is very strange because Geology talks about evolution," he said. "It was so cool to see how she was able to mix two worlds that don't collide and connect them."
Although the science and theories of evolution would have conflicted with his beliefs, he still found a way to accept both and nurture a passion for Geology.
Pessink also has a great interest in minerals and rocks.
"Oh, I love minerals," He says, "when you get close to them and see all the details, it's so impressive and beautiful."
He likes to collect them when he can and has visited a few places that sell or display various mineral samples, such as a geology convention in Conroe, Texas once. One of his favorite kinds of minerals is Malachite.
"I really like rocks, and that was one of the main reasons I took Geology," he says. "I'm still trying to keep that spirit going."
One of Pessink's goals with his major is to be an exploration geologist and to go out in the field, especially on untouched lands or areas.
"I want to do that because I love exploring things and that was one of my goals," he says. " You know, goals change every now and then and you kind of flip-flop on things, but the main thing is I'm trying to keep my mindset on that."
Pessink has considered pursuing another major, such as Psychology, but decided to stick with Geology for now.
"One of the hardest things is learning all the theories and remembering all the concepts," he says. "But it's interesting at the same time and that's why I like it so much."
Aside from Pessink himself, there is only one other Geology major at Lamar that he is aware of.
"We'll see how it goes," Pessink says. "There's plenty to explore in this world and we'll just have to take it one step at a time."