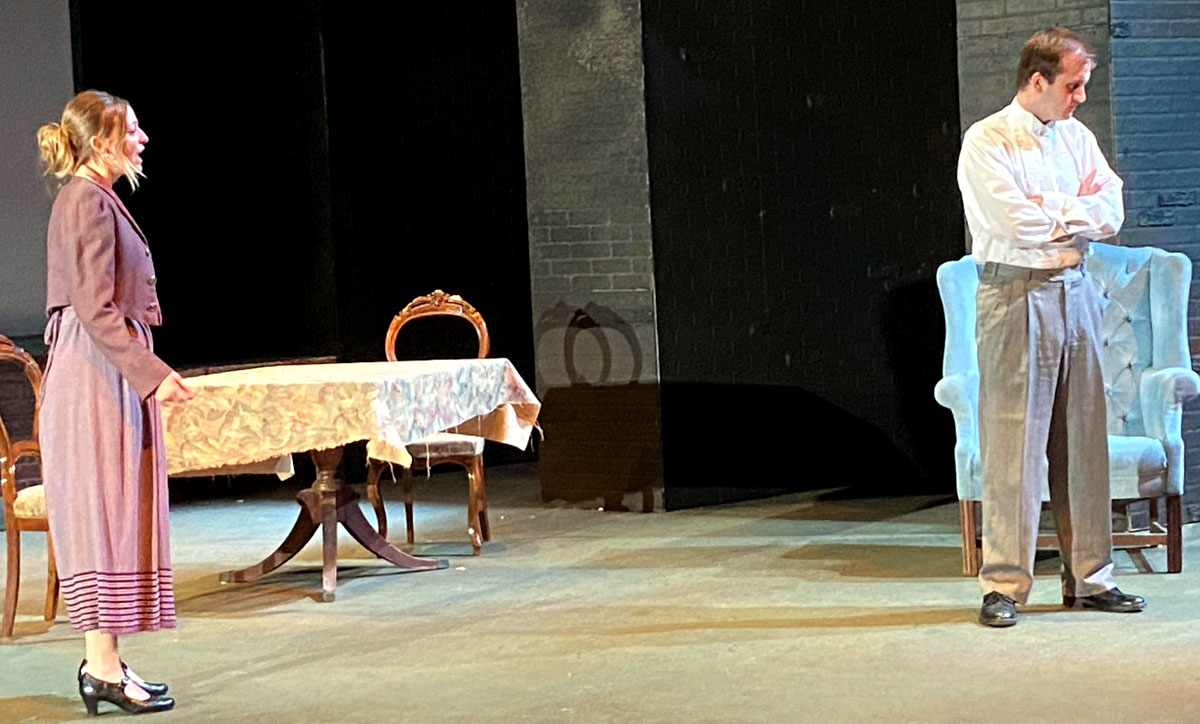 A girl from southern Italy arrives on the scene, a spotlight glowing around her as she stands on the streets of New York City in 1932. With the Great Depression in place and the eugenics movement at its height, this is where "So You Can Look Ahead" begins.
Lamar University's department of theatre and dance will present
Edward Morgan
's play, Nov. 4-6 at 7:30 p.m., and Nov. 7 at 2 p.m. in the Studio Theatre. Morgan is also the guest director of the production.
"It reflects on modern issues and questions about race and immigration," Morgan said. "The issues and characters resonate with America's ongoing conflicts over race, immigration and intolerance from all sides of the political spectrum."
"So You Can Look Ahead" tells the story of a young girl from southern Italy who immigrates to New York City with her uncle, as well as a middle class married couple, Stephen, who works for the Museum of Natural History, and Alice, a social activist who stands against anti-immigration movements and works in a soup kitchen at a women's home.
The couple's Italian friends bring a young girl to the women's home. Stephen and Alice's lives are thrown out of balance when they discover the young immigrant girl is pregnant.
Adding to the complication is the fact that Stephen's boss is a eugenicist.
"Eugenics is the belief that some races are superior to other races, scientifically superior, biologically superior," Morgan said. "And part of (that) was a big anti-immigration movement."
Between 1890 and 1925, about 25 million people immigrated to the U.S., mostly from Southern and Eastern Europe, Morgan said.
"There are Hungarians and Jews and Slavs, and some Poles and southern Italians, and they weren't considered white people — what we consider white — were not considered white at the time," he said.
The play has been performed in readings, but this is the first full production, Morgan said.
Ticket prices $7 for Lamar students with a valid ID, $10 for faculty, seniors and students, and $15 for general admission.
For tickets, visit
lamar.edu/lutdtix
.